Kenan Thompson Shared Why He's Relieved For Pete Davidson To Be Hosting 'SNL'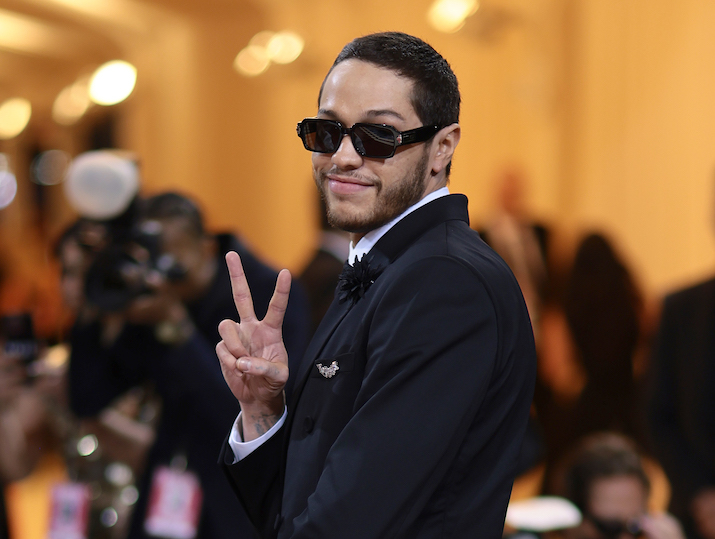 Even though we literally just said goodbye to Pete Davidson less than a year ago, it's never too soon to head back to NBC. It's sort of like when you graduate high school but go visit your favorite teachers during Thanksgiving break to show everyone you are still a functioning human being. Only in this case, high school is Saturday Night Live, and your favorite teacher is Kenan Thompson.
Davidson will return to the late-night show as host this weekend, though it seems like it is more of a family reunion than a typical episode.
"It's like a week off for us because they know how to do the show," Thompson told People of return hosts and former castmembers. "We don't have to hand-walk them through every single part of it. Usually, they come with ideas too, so a quarter of the show is already done. It's just a fun, easy week for us."
Despite Davidson's various headline-grabbing celebrity shenanigans, the cast is happy to see him back on stage. Thompson added, "He's a good kid. He's done a lot of work in a short amount of time at a very high level, so we're just all proud of him and want to support him."
The Bupkis star has his fair share of classic characters, which Thompson is the most excited about. "I'm a classics fan. I'd fill the show up with all of his old characters or whatever, but it's also fun to explore the new." Does this mean we will finally see the return of Chad, the strangely irresistible dude? Probably! But we likely won't see the return of Davidson as Aladdin. And that's okay.