Ed Sheeran Wrote 'Seven Songs In Four Hours' After His Wife, Cherry Seaborn, Was Diagnosed With Cancer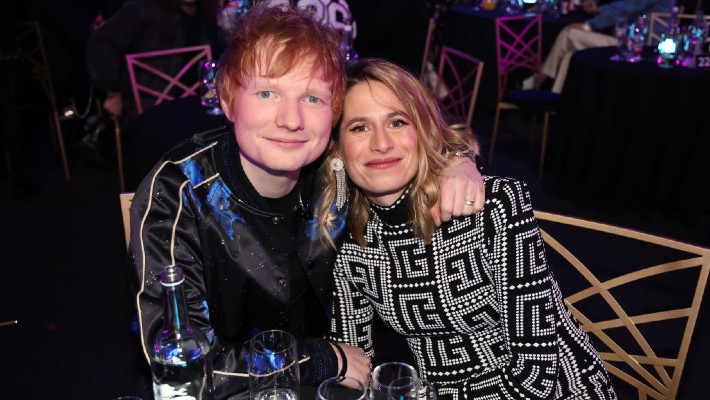 When faced with difficulty, Ed Sheeran does what he does best — write songs. Grief is a recurring theme on Sheeran's upcoming fifth studio album, – (aka Subtract). In tandem with the album, Sheeran will drop a new documentary on Disney+ called The Sum Of It All.
According to a report from Metro, Sheeran and his wife, consultant Cherry Seaborn, get candid in the documentary, particularly about Seaborn's cancer diagnosis and how the two coped.
Last year, Seaborn was diagnosed with a tumor while she was expecting her and Sheeran's second child. At the time, Seaborn would have to wait until after the baby was born in order to get the medical procedure she need.
"We had the diagnosis of the tumor and the next day, Ed went down into the basement and wrote seven songs in four hours," said Seaborn.
She continued, saying, "Some people write a diary and get their emotions out through the pen and for Ed, if something really intense happens, he'll go and write a song."
The documentary will be available to stream on Disney+ this Wednesday, May 3, just two days before the arrival of -.
– is out 5/5 via Asylum/Atlantic. Find more information here.
Ed Sheeran is a Warner Music artist. Uproxx is an independent subsidiary of Warner Music Group.