Dynamic four-star WR Xavier Jordan commits to USC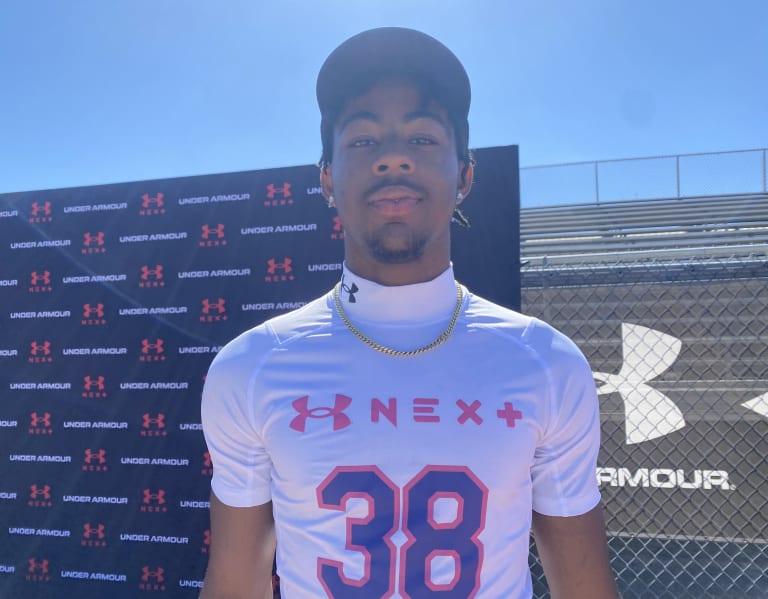 USC has never struggled to find top talent at wide receiver, but that's especially true now with Lincoln Riley at the helm.
The Trojans started the week off Monday by adding to their already deep foundation of young talent at the position, landing a commitment from four-star local wideout Xavier Jordan, from Sierra Canyon High School.
The 6-foot-1, 170-pound Jordan is a dynamic playmaker who can truly stretch the field and now joins 2023 five-star WR Zachariah Branch and TE/WR Duce Robinson and 2023 four-star WRs Makai Lemon and Ja'Kobi Lane as an impressive young corps of pass-catchers to build around for the future (along with talents like Michael Jackson III and Kyron Hudson, whichever veterans return beyond 2023 and of course the continual influx of top transfer portal talent).
Jordan is the Trojans' third 2024 commit, joining four-star RB Bryan Jackson (McKinney, Texas), who announced his decision a little more than a week ago, and three-star TE Joey Olsen (Lake Oswego, Oregon).
Washington, Oklahoma and Ohio State were the other programs near the top of Jordan's recruitment, but none was more aggressive than USC.
"We talk everybody. Me and coach [Dennis] Simmons and Lincoln Riley talk every day. They really like me and I like them," Jordan said last month. "I like the coaches. I like how Lincoln Riley turned the whole program around."
He had made several visits out to campus to spend time with the staff and get around the team, helping to solidify the feeling that it's where he needed to be.
"Like me feeling comfortable, me feeling like I'm already there. It's just a vibe. I feel the love. I know that they want me," he said. "… [Riley] wants me up there every weekend. Any time I can go up there, he wants me up there. I like that."
The Trojans made Jordan a priority and now he's made them a commitment as this 2024 recruiting class starts to gain momentum.