'Cost of eating' crisis: price of school lunches rise by a third in parts of England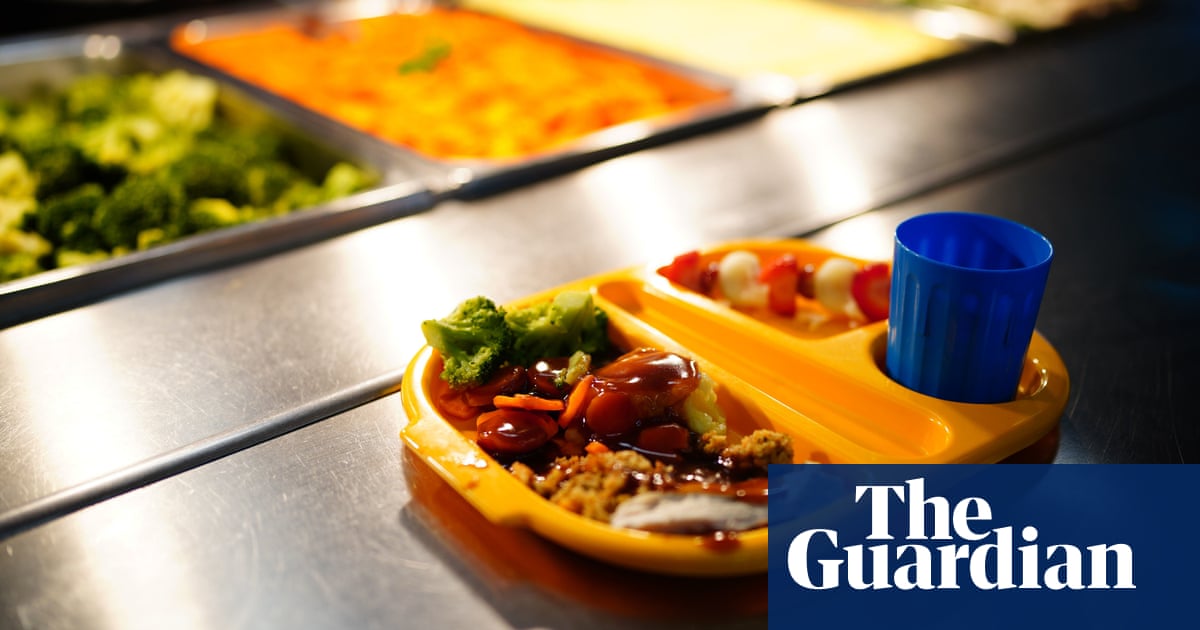 The price of school lunches has increased by more than a third in parts of England, increasing the pressure on school finances and family budgets during the cost of living crisis, according to figures revealed by the Liberal Democrats.
Families with two children can be facing a bill for more than £1,000 a year for school lunches, a rise of more than £200 since 2019, because of inflation and rising energy and staff costs, according to the party's estimates.
The increases have outstripped the funding schools receive for pupils on free school meals (FSM) and the free lunches for infants up to year 2 in primary schools. This means schools have to make up the difference from their existing budgets as a result.
While some school catering services charge £2.80 a day or more for lunches, the government only gives £2.41 for free infant meals, an increase of just 7p a day since last year.
Munira Wilson, the Liberal Democrats' education spokesperson, said the government had created a "cost of eating" crisis in England, particularly for children from families who did not qualify for free meals but still struggled to afford school lunches.
Wilson said: "These price hikes are a double blow for parents, who are forking out hundreds of pounds more a year. Yet they'd be paying even more if schools weren't sacrificing their teaching budgets to keep costs down.
"Under the Tories, schools choose between teaching children and feeding them. This isn't a fair deal for parents, pupils or schools."
Parents at 15 schools in East Sussex have seen daily lunch prices rise by 34% since the 2019-20 school year. The local authority told parents that its contract with school caterers meant prices had rise in line with inflation, with the cost of ingredients such as eggs up by 33% and cheese and chicken up by 20% between 2021 and 2022.
In a letter to parents, East Sussex county country said: "We want to assure you that we have explored all avenues to keep the meal price as low as possible as we understand this is a challenging time."
In Hampshire, lunch prices at more than 400 primary schools have risen from £2.40 in 2020 to £2.80 in the current school year. Hampshire county council, which provides the lunches through its catering arm, blamed "significant increased costs including food and pay" for the rise.
The council has given extra support to schools to meet the difference between government funding for FSM and the additional costs.
The Lib Dems submitted freedom of information requests to local authorities that run their own school catering services or central catering contracts. They revealed price rises across the country, with the highest increases in London and the south-east of England.
Families on universal credit are eligible for FSM lunches if their household income is less than £7,400 before benefits and after tax, with the income ceiling frozen since 2018. The government's restrictions mean more than 800,000 children in poverty miss out on free school meals, according to the charity Child Poverty Action Group.
About 1.9 million state school pupils in England – more than one in five of the total – were eligible for free meals last year, with a further 1.2 million receiving universal infant free school meals.
Wilson said the Lib Dems propose extending FSM eligibility to every child living in poverty, and increasing the daily rates of funding that schools receive for providing free meals.
The Welsh government is to provide free lunches for all primary schoolchildren by 2024. In Scotland children receive free meals for the first five years of primary school.