'This conversation is vital': climate activists plan to disrupt Grand National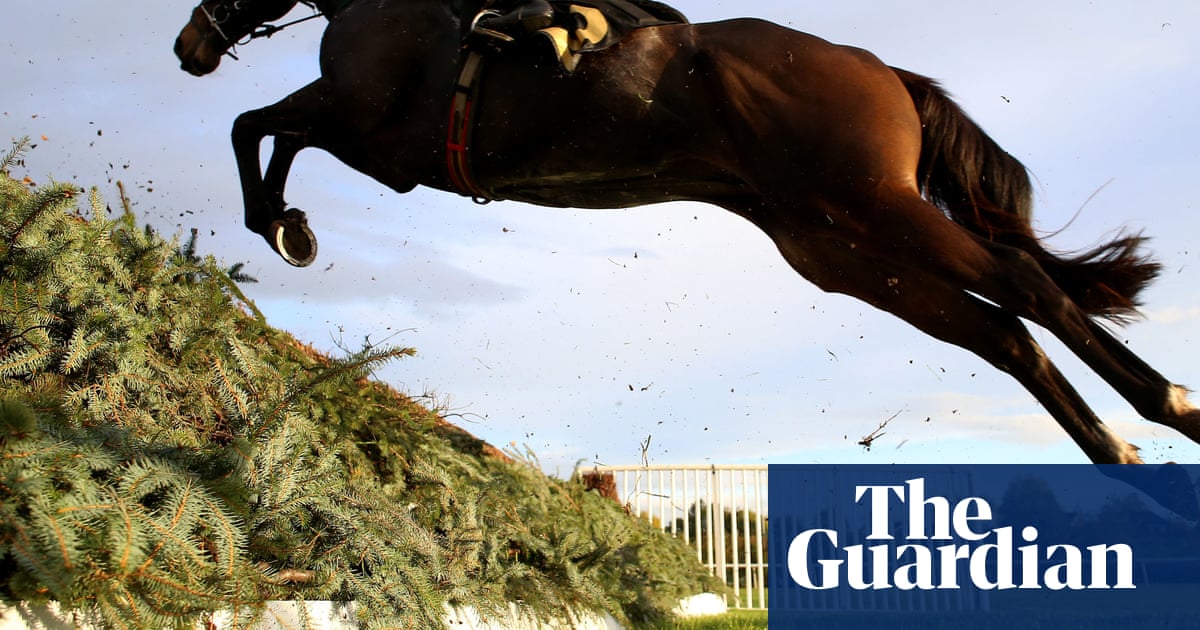 Climate activists are planning to stage a disruptive protest at this month's Grand National. Members of Animal Rebellion, an offshoot of Extinction Rebellion, plan to break into Aintree using bolt cutters and form a human barricade across the course, according an undercover investigation by the Mail on Sunday.
In the footage taken at a group meeting, a woman can be heard describing the planned Grand National disruption as "the kick-off action for [a] whole campaign".
She says: "[It's] the biggest horse race in the world. We have 600 million people viewing this horse race worldwide, we've got £300m of bets on the horse race and we're just going to ruin it."
The newspaper reports more than 100 activists had signed up to take part on 15 April, with the group planning to take them to the racecourse in mini buses.
In another clip, a voice could be heard talking about the plan, saying: "There are like 100 of you now at the fence. You get the ladders out. Put them up against the fence and you're the first one over. You start climbing that fence and you see security on the other side. You don't care. You know you're doing the right thing." It is reported that their plan is to glue themselves to the course.
Animal Rebellion have said that the uncovering of the plan will not deter them from a summer of action. Rose Patterson, a member of the group, said: "This April we are launching the biggest campaign to protect animals and the climate this country has ever seen. One undercover Mail on Sunday reporter is not going to stop teachers, nurses and more from acting for all life and really beginning the crucial conversation about our broken relationship with other animals.
"Since 2000, this event alone has killed 40 animals. Most people would say they love animals, so why are we OK with this? Whether it is for food or for sport, our relationship with animals is beyond broken. This conversation is vital if we are to tackle the root causes of our climate and ecological crises."
A spokesperson for Merseyside police said: "Merseyside Police has a robust policing plan in place for Aintree, as it does for any major public event, to ensure the safety and wellbeing of everyone involved. We respect the right to peaceful protest and expression of views, but public order or criminal offences will not be tolerated and will be dealt with robustly."