Rory McIlroy: 'The 2022 Masters was the first in a long time that I felt joy'
A reasonable case could be made that the breathtaking major moment of 2022 was not produced by a champion. Rory McIlroy's club toss and leap for joy as his ball rolled, rolled and rolled into the hole from a greenside bunker on the 18th during last year's Masters reverberated far beyond the grounds of Augusta National. McIlroy's reaction was of an exuberant, care-free child as opposed to a globally famous sportsman.
Scottie Scheffler won the 86th Masters, but four-putted when doing so. Justin Thomas eased home in a playoff to claim the US PGA Championship. Matt Fitzpatrick's fairway bunker shot at the 72nd hole of the US Open was sensational and Cameron Smith breezed through the Open field on a St Andrews Sunday.
Yet it is McIlroy's Georgia moment that has appeared on highlights reels through the long winter months. It served as a reminder of why he remains such captivating viewing.
"It was the first year in a long time I came away from Augusta feeling really happy about the week," he says. "Yes, I started too many shots behind on Sunday, but … when you get into scenarios like that, I didn't know what Scottie was doing so there's still that hope that something could happen.
"He played great and ended up winning, but walking up that hill and going to sign my card on a Sunday, the dominant emotion has been disappointment.
"That was the first year in a long time that I felt joy and happiness. I appreciated the moment and where I was rather than thinking about what I hadn't done. It was almost like going through some sort of mental barrier. I wanted a 90-hole Masters rather than 72. I wanted another crack at it right away.
"I used that as a catalyst last year. My major performances were so much better than in the previous few years. The Masters was a springboard. I could have won all of them after that."
Three close shaves would be rendered utterly immaterial if this week and, amazingly, his 15th Masters tilt, returns the one tournament he would cherish more than any other. Not just the Green Jacket, but a career grand slam would be McIlroy's prize.
Second place in 2022 was the 33-year-old's highest Augusta finish; that closing 64 his finest score over 18 holes on the course and the joint-lowest final round in tournament history. Just do not suggest to McIlroy he may have cracked the Masters code or that the whiff of azaleas alone will carry him through this year's event.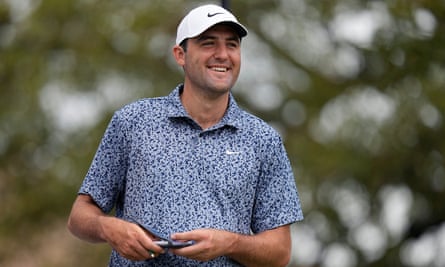 "That's a dangerous way to think," he says. "You always have to be, not quite 'on guard', but the one thing Augusta requires is discipline. The moment you feel too confident or you get away from that discipline is the moment Augusta will bite you. You have to be so on your game.
"Look at the two most successful players in history at Augusta, Tiger and Jack. They built their game around patience and discipline." Messrs Woods and Nicklaus have 11 Masters between them.
McIlroy cannot adequately assess what life as a Masters champion would be like. It is, quite obviously, a case of the great unknown. He has drawn unfair criticism in the past for attempting to contextualise professional glory alongside personal contentment. The reality is, there is no player more dedicated or motivated in the game.
McIlroy just has a greater appreciation of the bigger picture than most and is never afraid to say so. Any sense that a Masters triumph does not inspire him is totally wrong. "It's not that at all," he says. "I would love to win the Masters. If I ended my career and hadn't slipped on a Green Jacket would there be a twinge of regret? 100%, absolutely.
"But I have other things going on in my life. A Green Jacket pales in comparison to seeing my daughter happy, spending time with my family. I'll never lose that. My life isn't going to automatically become better if I win a Green Jacket.
"I don't think the people around me would look at me differently because I had won another tournament. That's the most important thing. Would I feel different about myself? Maybe a little bit. I would hope that it maybe frees me up in some way, as in: 'Let's go do it all over again. Let's win a second grand slam.' I would hope that would be my mindset rather than: 'I'm done.'" Yet "maybe" and "hope" imply the difficulty of analysing something so significant that is still to transpire.
The element of Masters circus will be provided by the appearance of a batch of LIV rebels, including at the annual Champion's Dinner. When the last men's major, the Open, was played Smith had not yet leapt from the PGA Tour. "There's not as much uncertainty," McIlroy says. "They've done their thing, the majority of the players have done another thing."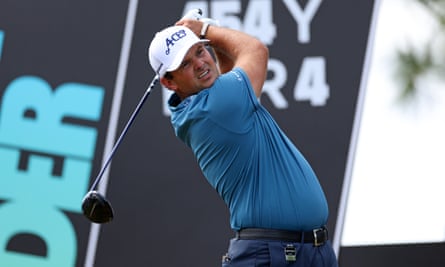 January's closing-round scrap between McIlroy and Patrick Reed in Dubai was especially captivating on the – exaggerated – perception of good versus evil. McIlroy has been firm supporter of the PGA and DP World Tours against the LIV threat. "My problem with Patrick isn't that he joined LIV," McIlroy says. "It's other stuff."
It is important to recall McIlroy revealed in the Middle East he was subpoenaed by Reed's lawyer on Christmas Eve.
Still, McIlroy knows what drives interest. "If Cam and I end up going at it in Augusta, is there an added element for the viewing public? 100%. But for Cam and I, it will only be about trying to win the Masters. That's what it comes down to.
"I've been asked about getting paired with any of the LIV guys. We are all in our own heads enough, trying to be prepared and trying to win arguably the biggest tournament in the world that the other stuff pales in comparison to the achievement of winning a Masters."
That accomplishment was closer than ever for McIlroy on 10 April 2022. He returns to the hallowed turf with spring in step and renewed hope in heart.