Verstappen warns he 'won't be around too long' if F1 make more race changes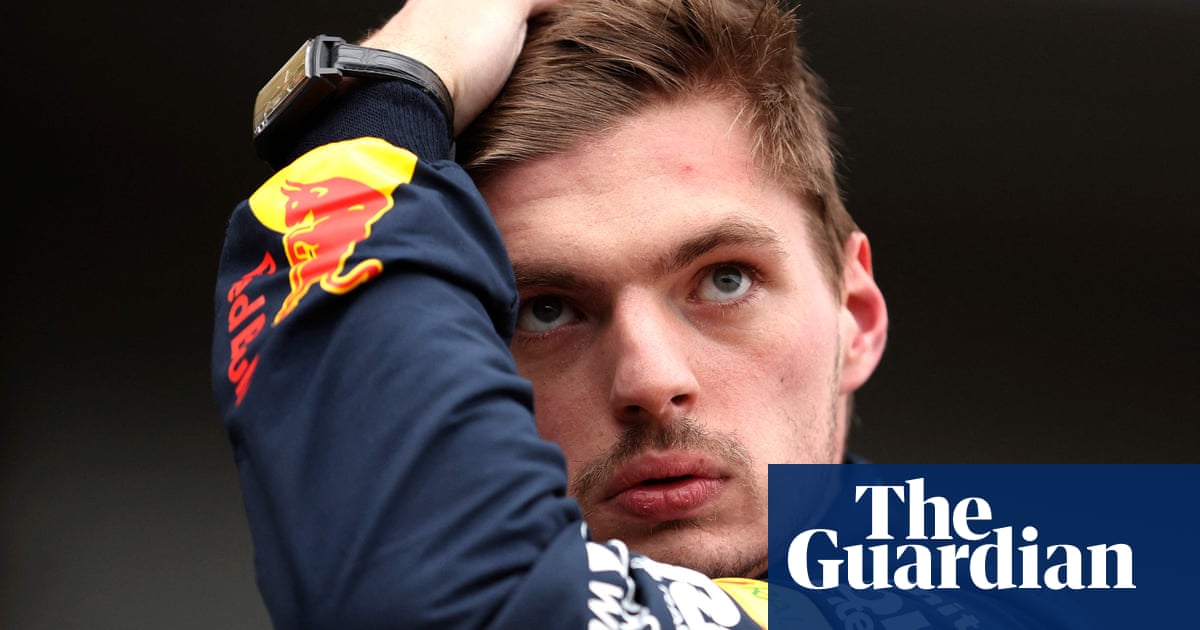 Regardless of how the Australian Grand Prix plays out, Formula One will leave Melbourne having to consider Max Verstappen's threat to quit the sport because of its continued determination to hold sprint races.
Having secured pole for at Albert Park, the world champion, who has previously expressed his dissatisfaction with the sprint race format, was blunt in stating it was not in the DNA of the sport and that F1 was not going about improving race weekends the right way.
F1 introduced the sprint format in 2021, with three races, this season it has increased that number to six. On a sprint weekend, instead of traditional qualifying, Friday's second practice is replaced by a qualifying session which decides the grid for Saturday's sprint race. The sprint in turn decides the grid for Sunday's GP. The topic has dominated discussion in Melbourne, with F1 in discussions with the teams and the FIA to improve its composition.
The sport is considering changing the format such that the GP grid is decided by Friday qualifying but then a second qualifying session is held on Saturday morning to make up the grid for the sprint, with the shortened race then becoming a standalone event.
On Friday the Red Bull team principal Christian Horner had already weighed in on the subject stating it was "ludicrous" to hold a sprint race at the next round in Baku, on a high-speed street circuit where the chances of major damage was high should a car go off.
Verstappen, the winner of the last two world championships for Red Bull, was dismissive of the concept as a whole and any further expansion of it in the calendar, to the extent he warned that it may precipitate him leaving the sport.
"Even if you change the format, I don't find that is in the DNA of Formula One to do these kind of sprint races," he said. "I hope there won't be too many changes, otherwise I won't be around for too long."
"I am not a fan of it at all. When we do all that kind of stuff, the weekend becomes very intense and we already do a lot of races. But it is not the right way to go about it. I understand they want to make every day at the track exciting but they should reduce the weekend, and only race on Saturday and Sunday and make those two days exciting."
Formula One is very much in favour of the sprint format, which it has deemed to be a success. Certainly it goes down well with promoters who gain an additional competitive session on a Friday but fans have been less enamoured, with many of the races being lights to flag processions. They lack jeopardy or risk taking by drivers unwilling to take chances of suffering damage before Sunday's GP. They also sit as part of an increasingly long season, this year of 23 races, a further factor in attracting Verstappen's ire.
"We are heading into seasons where we could have 24 or 25 races and if you then start adding more it is not worth it for me. I will not enjoy that," he said. "F1 is about getting the most out of it in qualifying and have an amazing Sunday over a long race distance. That is the DNA of the sport and I don't understand why we need to change that."
While Mercedes also enjoyed a surprisingly strong qualifying, with George Russell and Lewis Hamilton claiming second and third on the grid, the team principal Toto Wolff cautioned that their decision to fundamentally change their car's design philosophy, made after a very poor showing at the Bahrain GP, would not be swayed by a single good session.
"We need to be careful not to oscillate between mania and depression, but keep the thinking rational," he said. "What we've seen is that there's a lot of potential unlocking within the car, that's clear, but we need to take the right decisions for the long term.
"These are exactly the swings that we must avoid. We have never had any dogma on what the car needs to look like. We know exactly where we got it wrong."