Transfer WR Carter making strong early impression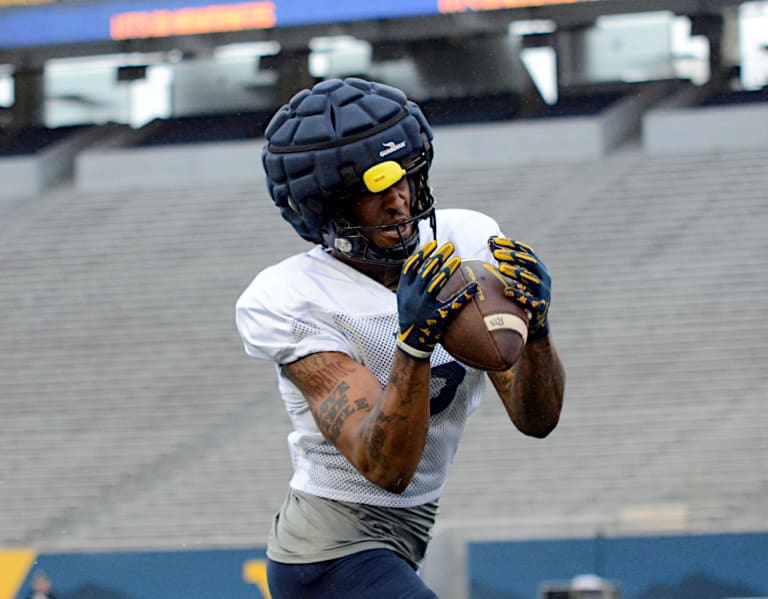 West Virginia had high hopes for what graduate transfer Devin Carter could bring to the table. The same could be said for the opportunity that he saw in Morgantown.
Through the early stages of spring practice, he certainly hasn't disappointed.
Carter played four seasons at North Carolina State and was productive during that time with 118 catches for 1,906 yards and 10 touchdowns during his time on the field.
The Mountaineers had an idea that there was room for even more growth for Carter that had yet to be untapped and made him a priority on the recruiting trail out of the transfer portal by wrestling him away at the last minute from Penn State where he was initially committed.
It made sense to go the veteran route considering the lost production from a season ago with the program missing 179 catches, 2,126 yards and 17 touchdowns from the roster a year ago.
"We thought he could be a front-line guy and be a one. And through three practices that's only been the truth so far," head coach Neal Brown said. "He's delivered, he's made some big time plays."
Carter has stood out above all of the other pass catchers on the roster through the early stages of spring practice and has made it routine to make plays at all levels of the field. At 6-foot-3, 215-pounds, Carter has ideal size at the position and understands how to use his body to create space.
His size makes him an intriguing option both down the field and in other parts of the route tree and his strength is an intriguing part of the total package.
The fifth-year senior wasted little time making his presence known when he arrived on campus.
Carter arrived in Morgantown at the mid-term and immediately embraced the idea of being a leader in the wide receiver room by taking the bull by the horns from a work ethic standpoint. He was at the center of things during winter workouts and maintained a humble approach the entire time.
Now, that work is spilling over onto the football field.
"He's gone out and made a bunch of plays. He's made a lot of plays and a lot of contested catches," Brown said.
Now, the focus is for Carter to maintain that level of play while others emerge around him considering the lack of overall experience in the room outside of the ACC transfer.
And that's exactly what spring is all about.