Manhattan grand jury in Trump "hush money" probe unlikely to meet Wednesday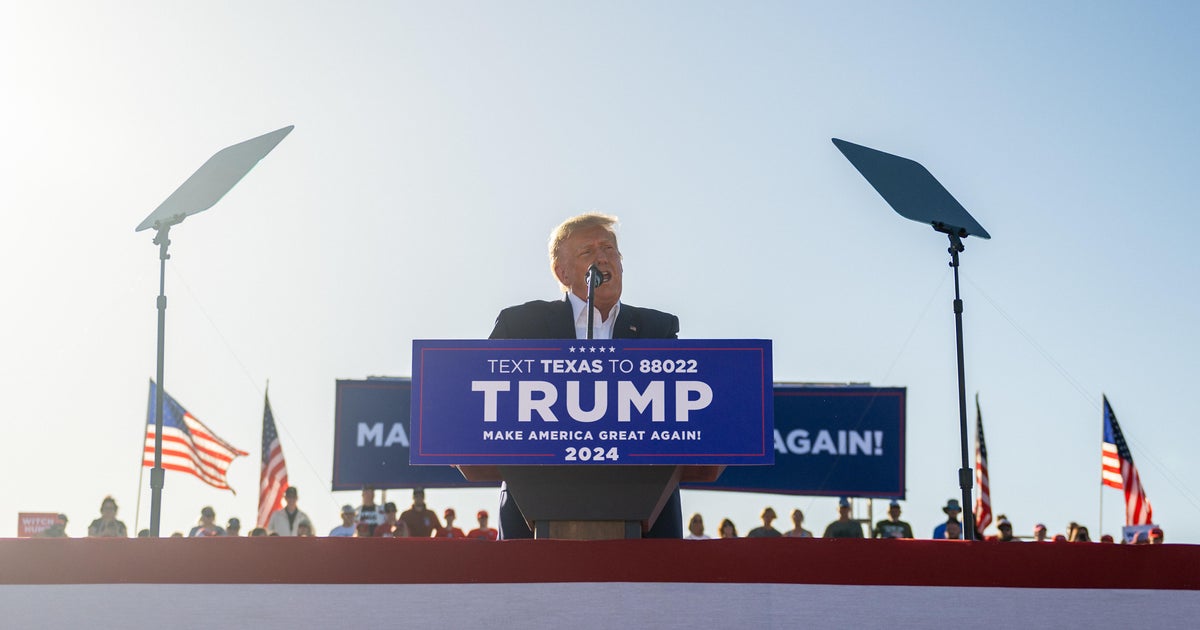 A New York grand jury investigating whether former President Donald Trump authorized the falsification of business records connected to a "hush money" payment to an adult film star will not meet Wednesday, according to three sources familiar with the matter.
The grand jury first began hearing witnesses in January and has interviewed many of the key figures involved in the $130,000 payment to buy Stormy Daniels' silence about an alleged affair. It has often met on Wednesday afternoons, but its most recent two witnesses were heard on Monday this week and last, with no other Trump-related matters considered for the rest of either week.
Earlier this month, the office of Manhattan District Attorney Alvin Bragg invited Trump to appear before the grand jury, but he declined. The grand jury has twice heard from two key witnesses in the probe: Trump's former "fixer" and lawyer Michael Cohen, who has encouraged the investigation and repeatedly met with prosecutors this year before testifying, and, on Monday this week, David Pecker, the former publisher of the National Enquirer tabloid.
Pecker was involved in the negotiations around the payment to Daniels, just before the the 2016 presidential election, but it was Cohen who ultimately forked over the money. Cohen pleaded guilty in 2018 to federal tax evasion and campaign finance charges related to the payments.
As the grand jury has progressed, Trump has targeted Bragg and the investigation using heated and provocative rhetoric. On March 18, Trump incorrectly predicted in a social media post that he would be arrested the following Tuesday, and called for protests.
The arrest failed to materialize and protesters were scarce, but the lower Manhattan neighborhood has seen a sustained increased law enforcement presence.
In the week following Trump's prediction, the courthouse was the focus of two hoax bomb threats, and a mailroom employee in the District Attorney's office opened an envelope containing a white powder — later deemed non-hazardous — and a threatening letter addressed to Bragg.
The Manhattan case is one of at least four criminal investigations involving Trump.
In Fulton County, Georgia, a special grand jury completed a report in January as part of its six-month-long inquiry into efforts by Trump and his allies to overturn the 2020 presidential election. Fulton County District Attorney Fani Willis has not announced any charging decisions related to that investigation.
In Washington, D.C., special counsel Jack Smith is investigating potential mishandling of documents with classified markings as well as Trump's role in the January 6 assault on the U.S. Capitol.
Trump has denied wrongdoing in connection with all of the probes, and accused investigators of conducting a "witch hunt."