What challenges await the new SNP leader and first minister of Scotland?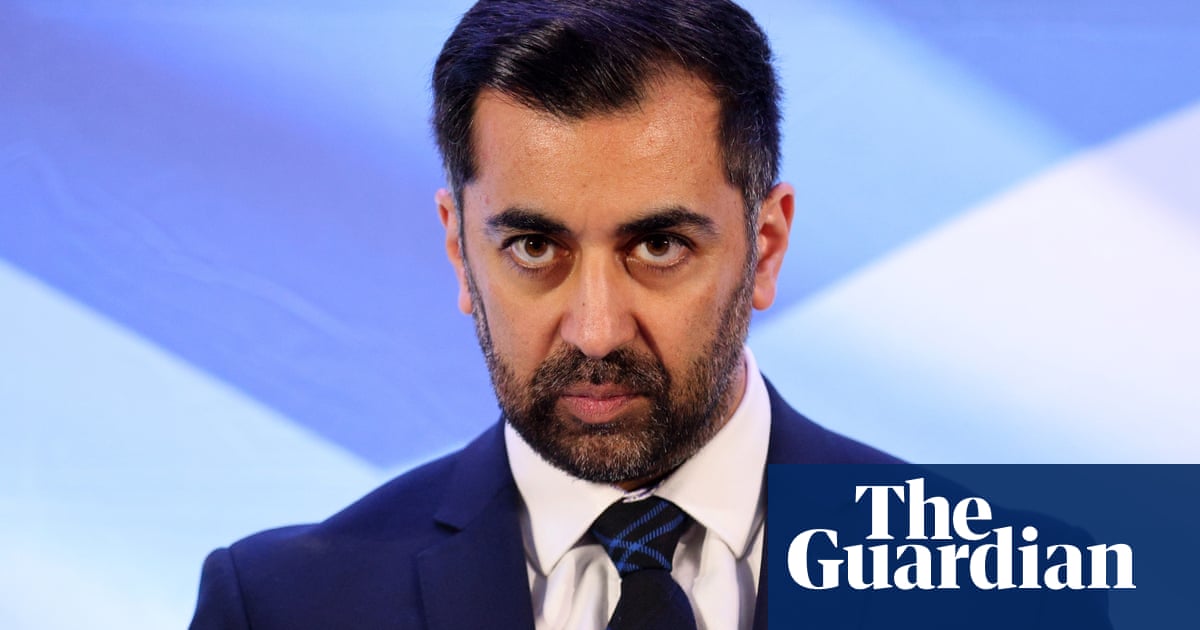 Humza Yousaf's confirmation as Scotland's new first minister, the sixth since the devolved parliament was convened in 1999, may well be the easiest task he faces during his first week in charge.
Putting the vexed decisions about his policy agenda and spending plans to one side, he has a number of urgent and challenging tasks in the days ahead, within the party he now leads and the government he now has to establish.
Who runs the Scottish National party?
Yousaf has several key appointments to oversee in senior positions in the SNP, including that of the party's chief executive and its head of communications at Holyrood, both of whom quit earlier this month in a scandal over misinformation about the party's membership.
First Murray Foote, the SNP's communications chief in the parliament, quit after accusing other SNP officials of giving him incorrect figures on party membership numbers – those had fallen by 30,000, a fact he was told to deny.
In the wake of Foote's resignation, his boss Peter Murrell, the SNP's chief executive for 20 years and Nicola Sturgeon's husband, was confronted by senior officials in the SNP's national committee. They told him to resign or face defeat in a motion of no confidence.
Who funds the Scottish National party?
The sharp drop in membership exposed a funding crisis for the SNP: it relies on subscriptions for more than half its income, and is in debt – losing £750,000 in 2021 and with additional debts then of over £1m. He needs to fill the SNP's coffers. In less than a year's time, it will be fighting a general election against a resurgent Labour party – Yousaf's first electoral test.
The SNP is also under investigation by Police Scotland over allegations – denied by the SNP – that it misappropriated £600,000 in donations for an independence campaign. It emerged last year that Murrell had lent the party £107,000 to help bridge a day-to-day spending shortfall. The party says it has since paid Murrell back.
Yousaf said on Monday he had not yet been briefed about those challenges: until his election as SNP leader, he had no right to know about them, he said. He now needs to rebuild his party's finances.
Building a government
Over the next 24 hours, Yousaf must appoint his first cabinet and perhaps reshape some portfolios. That includes appointing a deputy first minister – Sturgeon's highly trusted deputy John Swinney has already resigned, after 16 years in government. It is an essential role; it often involves being the first minister's enforcer.
Yousaf pledged to appoint an equal number of men and women to his cabinet and across junior ministerial posts, following Sturgeon's lead. He confirmed on Tuesday to reporters his deputy will be a woman: Shona Robison, a close friend of Sturgeon's and the former employer of Yousaf's wife, Nadia El-Nakla, who is now an SNP councillor.
He must also offer Kate Forbes, his closest rival in the leadership race, and Ash Regan, the third-placed candidate, roles in government.
That is dictated by the challenge he faces to reunite the party after winning the leadership contest by a very narrow 2,000-vote margin, by 52% to 48%, but only after two rounds of voting. Forbes and Regan represented different wings of the SNP that he must include, to unify the party after a bruising, divisive campaign.
His new cabinet, and Forbes's new role – if any – will be revealed on Thursday.
Facing his opponents
On Thursday, Yousaf will host his inaugural session of first minister's questions – the climax of the week at Holyrood. After first becoming a junior minister in 2012, he has had more than a decade of experience answering MSPs' questions but this is different. Here he must master every ministerial brief, every controversy and be on guard for a curve-ball question from opposition leaders.
Aides and civil servants will spend hours preparing detailed briefing notes, often working late into the night on Wednesdays, before briefing the first minister on Thursday.
Opposition leaders are relishing their weekly confrontations with Yousaf: he had a torrid time as a minister, and was blamed for numerous policy failures – including by his erstwhile colleagues in the SNP. They believe the SNP is now in unavoidable decline, and that Yousaf is its weakest point.