Starmer accused of 'behaving like Putin' as Corbyn blocked from standing for Labour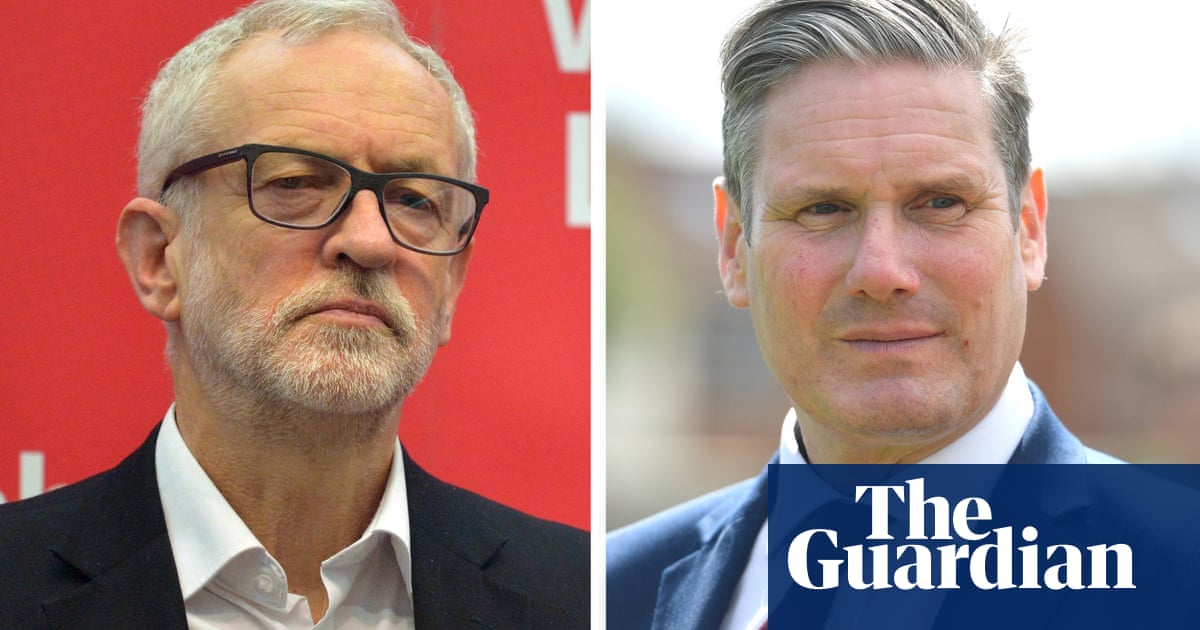 Jeremy Corbyn has been formally blocked from standing as a Labour MP at the next election, prompting leftwingers to fiercely criticise Keir Starmer's "authoritarian" and "divisive" move.
Momentum founder Jon Lansman, who was once one of Corbyn's closest allies, said Starmer is "behaving like some kind of Putin of the Labour party" who has failed to fulfil his leadership promise of ending factionalism.
Labour's national executive committee (NEC) on Tuesday backed Starmer's motion to block Corbyn from standing as a party candidate with 22 votes to 12. The motion did not explicitly mention antisemitism. Instead, it said Labour's electoral prospects in the seats it needs to win at the next election would be "significantly diminished" should Corbyn be a Labour candidate.
"We've got to recognise that the radical policies that we had under Jeremy Corbyn … were not the problem," Lansman told Times Radio. "The party still supports them. I think we should be campaigning still for radical policy … We have to demand. We're a democratic party. This is not an authoritarian party. Keir Starmer unfortunately is behaving as if he was some kind of Putin of the Labour party. That is not the way we do politics."
The Islington North constituency Labour party has publicly rejected Starmer's move to block Corbyn, insisting north London voters "deserve a free and fair vote on who gets to represent them". Many leftwing MPs have resorted to sharing the CLP's statement, instead of outrightly condemning Starmer's leadership.
A large number of leftwingers believe there is little point in "incriminating themselves" on broadcast media if they want to stay in the Labour party.
"We're not scared, but who wants to follow Corbyn out the door? We have constituents to represent here in parliament," one leftwing MP said.
Corbyn is unable to put himself forward for selection in his Islington North CLP where he still has a solid support base, because the NEC signs off on all candidate lists.
It is now up to Corbyn to decide when he will unveil plans for his political future. His allies told the Guardian last month that he is likely to run as an independent, with one friend saying he will do so once all the routes to become the Labour nomination had been exhausted.
Former shadow chancellor John McDonnell said: "With [an] election in 18 months we need a united party to win a Labour government. This decision will be seen as divisive and brutal, victimising someone who has given his life to our movement. We need a campaign in CLPs and affiliates to reverse this decision."
Nadia Whittome, MP for Nottingham East added: "It should be up to local members in Islington North to decide who represents them. The motion to ban Jeremy Corbyn from re-standing is divisive, an attack on party democracy and a distraction from the vital task of getting the Tories out. I hope it's withdrawn or rejected."
Momentum branded the decision an "anti-democratic stitch up", and highlighted Starmer had expressed support for the local membership selecting their candidates "for every election" while he was running to become Labour leader.
Corbyn was suspended from Labour in October 2020 for suggesting complaints of antisemitism had been "dramatically overstated" for political reasons. His membership was later reinstated but Starmer refused to restore the party whip, meaning he sits as an independent MP.