Chennai Super Kings line up new signing Ben Stokes for captaincy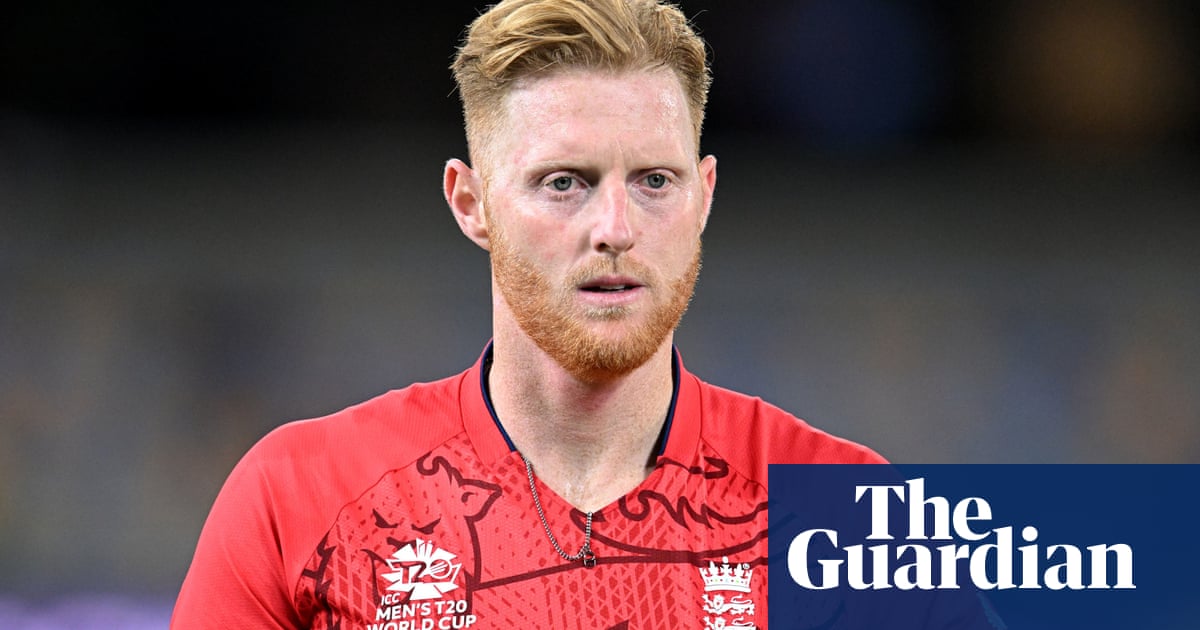 Ben Stokes is being groomed as a possible long-term captain of Chennai Super Kings as he prepares to start the Indian Premier League this year as a specialist batter.
The all-rounder heads into the tournament with English fingers crossed that he is fit to play a full role in the Ashes this summer after a longstanding knee injury curtailed his role with the ball during the recent 1-1 Test series draw in New Zealand.
Fresh scans are said to have come back clear but England's Test captain has recently had a cortisone injection and will not bowl at the start of the eight-week tournament that starts this Friday. CSK, who signed Stokes for £1.6m, begin on Monday against Lucknow Super Giants.
England are banking on strong lines of communication between the medical team and their equivalents at CSK to ensure Stokes is ready for summer. Brendon McCullum, the Test head coach, has also said he will be in regular dialogue with Stephen Fleming, his fellow New Zealander and former captain, who is in charge of the franchise's first team.
Having paid a hefty sum for his services in the most recent auction, CSK are clearly invested in the fitness of Stokes and not just in the short term. Separate sources have told the Guardian that Stokes was not just bought as a player but as a possible candidate for the captaincy down the line.
CSK will once again be led by MS Dhoni this season but with the 41-year-old in the autumn of his glittering career – and Ravindra Jadeja's attempt at the role last season a short-lived and unhappy experiment – a successor will eventually be required.
As such, the forthcoming campaign is being viewed as a case of integrating the 32-year-old Stokes into the dressing room and the franchise at large, while the player himself attempts to get back to all-rounder status before the challenge against Australia gets underway at Edgbaston on 16 June.
"I want a fit Ben Stokes playing his best cricket at the Ashes," Mike Hussey, the CSK batting coach, told PA Media recently. "I want both teams at their best, going hard at it and I think it will be an unbelievable series to watch."
As well as Stokes, England's medical staff will be monitoring the fitness of Jofra Archer and Mark Wood from a distance, with the two fast bowlers set to play for Mumbai Indians and Lucknow respectively.
The challenge here is how the pair get the requisite workloads for red-ball cricket when bowling four-over spells in a Twenty20 tournament, with England's first Test of the summer against Ireland starting on 1 June – just three days after the IPL concludes.