Humza Yousaf elected leader of Scottish National party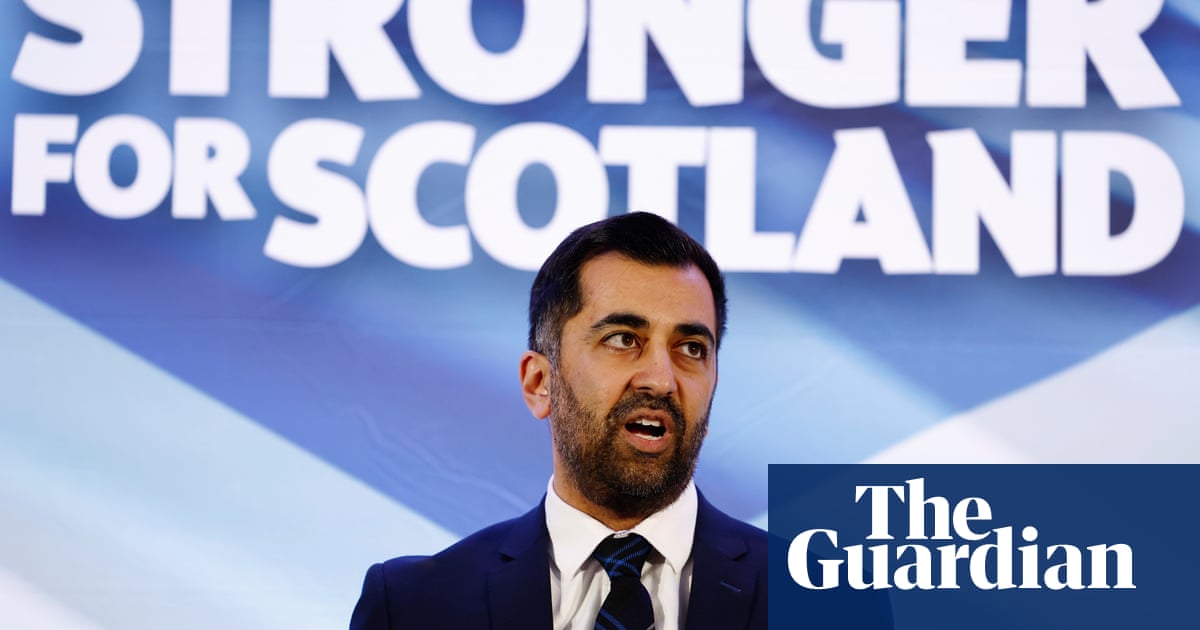 Humza Yousaf has been elected the first minority ethnic leader of the Scottish National party after a tumultuous campaign that exposed deep divisions in the party that has dominated Scottish politics under his predecessor, Nicola Sturgeon.
He is almost certain to be confirmed as Scotland's next first minister in a nominal vote at Holyrood on Tuesday.
The SNP's national secretary, Lorna Finn, announced that turnout in the party's leadership election was 70%. For first preferences in the STV system, Yousaf took 24,336 (48%), Kate Forbes took 20,559 (40%) and Ash Regan 5,599 (11%) of the vote. When second preferences were distributed in the second stage, Yousaf took 26,032 (52%) and Forbes took 23,890 (48%).
Yousaf, the health secretary and by far the most experienced candidate after previously overseeing justice and transport portfolios, beat his centre-right rival, Kate Forbes, after a leadership contest prompted by Sturgeon's shock resignation in February that was framed as an existential battle over the future direction of the SNP.
Yousaf, who had the support of most SNP MSPs and MPs, had promised to continue the centre-left, socially inclusive agenda that defined the Sturgeon era.
But during the campaign he also said he would lead "as my own man" and distanced himself from key policies of his predecessor, including the plan to hold the next general election as a de facto referendum, and promised a more open style of government.
In an interview published on Monday before the announcement, he vowed to hold an anti-poverty summit as his first act as first minister, where experts could discuss wealth taxes to fund support for poorer people, after figures last week showed child poverty in Scotland was at the same level as when the SNP first came to power in 2007.
The announcement at Murrayfield Stadium in Edinburgh on Monday afternoon came after a fractious contest that has included deep policy divisions between candidates, unprecedented personal attacks and the resignation of the party's chief executive and Sturgeon's husband, Peter Murrell, after damaging revelations that the media had been fed false information about membership figures.
The party revealed its membership had fallen from 104,000 to 72,000 since December 2021 after all three candidates, Yousaf, Forbes and the outlier Ash Regan, demanded transparency in how the vote was being run.
The result was announced after the online ballot of members closed at midday, concluding the first leadership contest since 2004, after Sturgeon was elected unopposed to replace Alex Salmond in 2014.