US Rowing investigates claim famed coach Ted Nash abused teenage student
US Rowing has launched an inquiry into allegations that Ted Nash, an Olympic champion rower who went on to become a famed coach, had a relationship with one of his teenage students.
Jennifer Fox's 2018 film, The Tale, detailed a sexual relationship she had when she was 13 with her coach, who was 40. The coach was given a pseudonym in the film, but Fox said in an interview with the New York Times on Monday that her abuser was Nash, who won a gold medal for the US in the coxless four at the 1960 Olympics and went on to a successful coaching career in which he also worked with girls and women runners.
Nash died in 2021 at the age of 88.
Fox was 13 when she said she met Nash in 1973. She was part of a running group that Nash coached, and says he lavished attention on her, calling her "mature and extraordinary". Fox alleges they had a sexual relationship that ended when Nash arranged for her to sleep with him and Robin Stryker, a college student who was 19 at the time. Stryker told the Times that she believed she too had been groomed by Nash.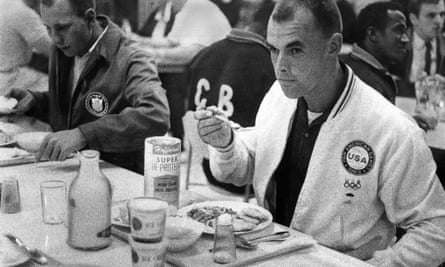 "There's no doubt in my mind that he [abused Fox]" she said. "I could see him doing that. People have to be held accountable."
Fox says she didn't consider the relationship to be abuse until she was in her 40s and spoke to other women who had similar experiences.
"It dawned on me I wasn't special at all and that oh, I was just his target," she said. "I could handle it at 45 because I was a successful filmmaker who'd had a life, who had an ego, who was big enough to handle it."
Fox says she wrote about the abuse in a school essay that her teacher assumed was fiction.
"If I had handed that essay in today, there would be flags all over it," Fox told the Guardian in 2018 while promoting The Tale. "Nobody was talking about sexual abuse and nobody was looking for it, certainly not in the affluent Jewish suburbs."
On Monday US Rowing, said it is investigating Fox's allegations.
"US Rowing, the national governing body of the sport of rowing that operates under the auspices of the United States Olympic and Paralympic Committee, recently learned of allegations that former US rower and team coach Ted A Nash engaged in sexual contact with a minor in the early 1970s. The allegations were outlined in a New York Times article published today," it said in a statement.
"Although the specific allegations do not relate to the late Mr Nash's affiliation with US Rowing, we take all allegations of abuse very seriously. Upon learning of these allegations, US Rowing retained the law firm Shearman & Sterling LLP to conduct a pro bono independent investigation. This investigation is being led by Shearman & Sterling partner, Adam B Schwartz. We will share a complete summary of the findings and Shearman's recommendations once their report is complete.
"US Rowing strongly encourages the reporting of all forms of misconduct, including sexual misconduct."
Fox said she had considered contacting the police since making her film in 2018 but declined to do so as the statute of limitations had expired. Lawyers told her a civil case would not be worthwhile due to the small size of Nash's estate.
Nash's widow, Jan Nash, told the Times that she was saddened to hear of Fox's allegations. But she added that it is "not fair" for Fox to name her husband, who coached the US at nine Olympics, as he is not alive to defend himself.
"Look, I didn't know Ted at the time [of the alleged abuse], so I can't say anything about that time," she said.