Bringing back Boris Johnson as UK PM would be 'a joke', says polls expert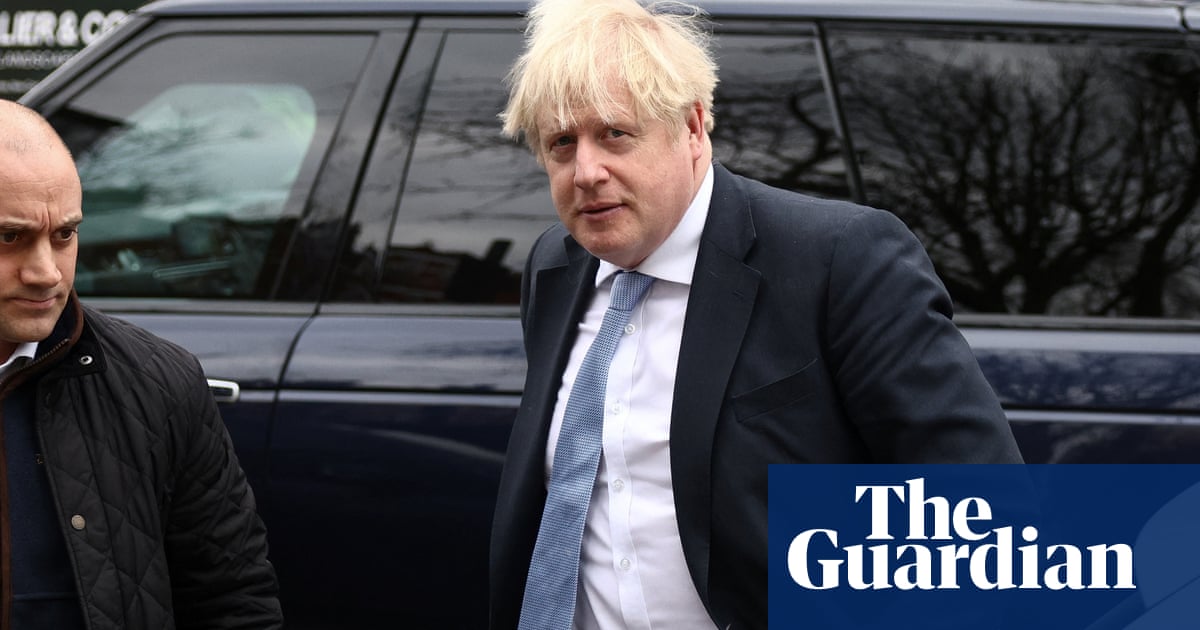 Bringing Boris Johnson back as Conservative leader would be seen as "an utter joke" by voters, who would not tolerate yet another change of prime minister, a leading elections expert has said.
Robert Hayward, who is a Conservative peer but has analysed May's local elections across England in his dual role as a polling expert, said the Tories could perform better than expected in the council vote, in part because Rishi Sunak has been able to start detaching himself from Johnson's political legacy.
Sunak's personal poll ratings were not only outperforming those of his party, but were ahead of those for Johnson, particularly in areas such as trustworthiness, Hayward told a briefing.
Bringing back Johnson, as sought by some Conservative MPs, could well transform the party's fortunes, but "in a negative way, not in a positive way", Hayward said. "Having had two different prime ministerial changes last year, there is no credibility whatsoever that we would have another one and not say the Tory party is finished," he said. "It would be an utter joke … The electorate would not accept another change."
While the Conservatives remain significantly behind Labour in national polling, Hayward said there were signs Sunak had been able to shake off some of the damage caused by Johnson and the scandal of lockdown-breaking parties, an issue set to return to the headlines this week when Johnson gives evidence to the Commons privileges committee.
"The impact of Boris on Tory party polling appears to be diminishing, and this may be currently to the Conservatives' advantage," Hayward said, noting that polling showed the indicator for "Conservative leader as the best prime minister" was now some way above the party's own rating.
This "has the potential to drag the Conservatives up, if Rishi can continue to maintain that messaging through all the noise of other things", Hayward said. "The population has not parked Partygate. They still view it as a Tory party matter, but they are viewing it as a Boris matter."
These small signs of recovery should, however, be seen in the wider context, Hayward said: "The reality is that the Conservatives were in a very difficult, if not dire, position, and they now appear to be moving to a difficult one. I'm in no way saying that they're out of the woods by any stretch of the imagination."
But the Tory position was "markedly better than it was only a few weeks ago", he added.
In the local elections on 4 May more than 8,000 council seats will be contested across 84 metropolitan, unity and district councils in England, as well as four English mayoralties.
The last time the seats were contested, in 2019, Theresa May's government was struggling terribly and lost more than 1,000 councillors. Labour, then under the leadership of Jeremy Corbyn, also lost seats, while the Liberal Democrats, Greens and local parties made gains.
While refusing to predict whether the Conservatives might gain seats in May, Hayward said the elections were a definite test for Keir Starmer's party: "The Labour party need to make major gains because they did so badly in 2019."
The Lib Dems, who held their first in-person conference since 2019 at the weekend, are privately confident about progress in May, despite having made more than 700 net gains in 2019.