Janey Godley is a comic with the common touch – her final tour is as much communion as standup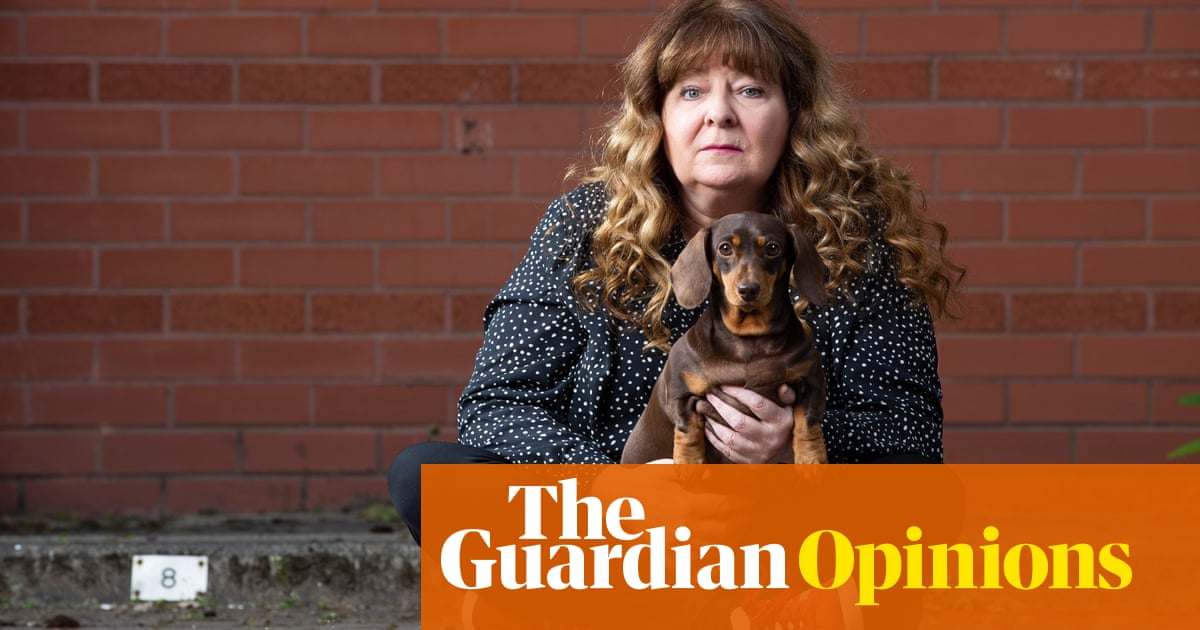 Not Dead Yet is Janey Godley's last tour, she has announced. She was diagnosed with ovarian cancer in 2021 and given the all-clear after treatment – but the cancer has since returned. That's a very particular context in which to perform a comedy show; one might expect Godley's mortality to cast a long shadow. But it doesn't. OK, so the night begins with what Godley's daughter and support act Ashley Storrie describes as a "sad funeral montage" of snapshots from the 62-year-old's life. And yes, she addresses her health at the top of the show, with lots of jokes about the state of her "fanny" and a story about her husband bringing her the wrong sort of underwear for a hospital stay.
But her illness isn't the focus of the show. If this is Godley taking her leave, she wants to leave us with happy memories, of a comic who found a place, particularly in Scottish hearts, and carved her own niche. Until recently that niche was all about earthy stories – spread across memoir, a novel and standup comedy – of an extraordinary working-class life: a childhood lived in extreme poverty, a murdered mother, marriage into a notorious gangster family. Latterly she won a legion of new fans with a series of viral videos in which she dubbed Nicola Sturgeon's lockdown-era press conferences into gossipy broad Glaswegian.
Whether it's the autobiographical comedy from a still rare working-class female perspective, or those videos that kept Scotland laughing through a dark time, Godley has formed an uncommon bond with her audience, which performances like these fortify. Gestures such as the pre-show montage, and sharing the stage with Storrie, are about more than comedy: they're letting the audience into Godley's own life. So too a sentimental singalong at the end, which is ostensibly a tribute to the comic's long-dead mum – but no one in the room is missing the resonances with Godley's own current challenges, as we're invited to join in on Labi Siffre's Something Inside So Strong.
The song ends a section all about Godley's "mammy", who is cast as an avenging not-quite-angel in one story when infant Janey is punched in the eye by her school headmistress. The strength of these tales of a 1960s childhood are precisely that they feel beamed in from another world, estranged from many of ours not just by class but by distance in time. There's no doubt, too, that Godley is a mean raconteur – more so on this evidence than a joke-writer. She leans heavily for laughs on coarseness of expression, or on tenuous generalisations of the "Scottish people do this" or "women don't do that" variety.
But her stories are vivid enough, and sufficiently packed with hair-raising incident, as to need little garnish of wit. See for example the routine about the gallows-humour trick she invents to get her geriatric dad to do his exercises. Alongside these anecdotes, the middle section is given over to Godley's video voiceovers: an eclectic mix of current affairs clips (Liz Truss, Meghan Markle, Jacob Rees-Mogg et al) and cute animal footage. Sometimes Godley's dubbed dialogue feels like a blunt instrument; sometimes, the juxtaposition of image and plain-spoken Glasgow patter is judged to perfect comic effect.
It's one of those gigs, finally, that feels as much communion as comedy, as Godley's audience seize the chance to see her and share in her stories, unsure whether they'll get to do so again. She's not able, she tells us at the curtain call, to come out post-show for a meet-and-greet. Her chemotherapy treatment forbids it. But the preceding hour on stage was already a meet-and-greet of sorts, as this direct and unpretentious performer welcomed the audience, without ceremony, into her remarkable life – for what may be the last time.