Billie Eilish Confirmed The Rumors Of Her First Acting Role In Donald Glover's 'Swarm' With A New Teaser Clip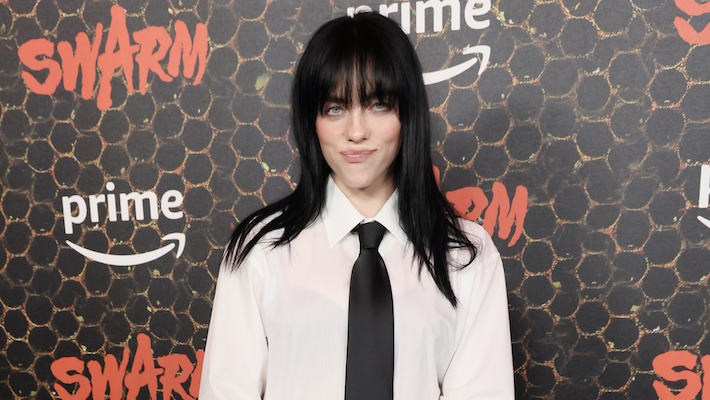 As far back as February, it has been rumored that Billie Eilish had landed a role acting in Donald Glover's (aka Childish Gambino) Prime Video series Swarm, based on some social media activity related to the show. Eilish even showed up to the show's Hollywood premiere event on March 14, but even then, it wasn't known if she was truly on the show; The Hollywood Reporter referred to her presence at the event as "a special appearance." Now, though, Eilish herself has confirmed that she very much is on Swarm with a teaser video shared today (March 16).
She also appears in another teaser shared by Prime Video:
This is Eilish's acting debut in which she's playing a character that's not just herself; In 2021, she voiced herself in When Billie Met Lisa, a The Simpsons short film. Beyond that, all the acting credits listed on her IMDb page are documentaries, music videos, and related things.
Find the teasers above.
This post is being updated.