Minecraft 1.20 features are now included in the latest game version as an experiment toggle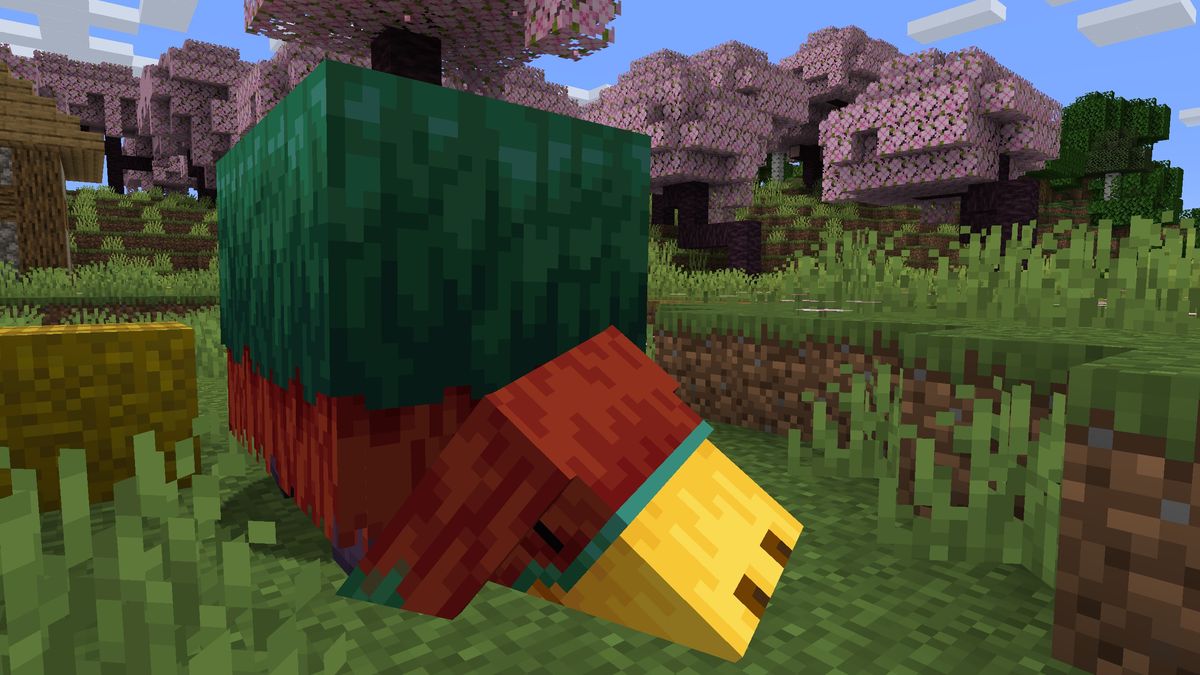 Although we don't know the launch date for the next major Minecraft update, today's Java version update 1.19.4 actually includes a toggle to activate all of the big Minecraft 1.20 features that have been announced so far. So you don't need to go juggling snapshot versions anymore if you want to take a test drive with the new sniffer, cherry blossom biome, and archeology features.
Over in the patch notes for version 1.19.4, Mojang says that the game experiments toggle now includes the "first look" at the sniffer, archaeology, armor trims and cherry grove biome. The "first look" designation likely means that these features aren't 100% complete the way they will be at launch. In snapshot builds so far, for instance, sniffers could only be seen by spawning them in creative mode, not uncovered in the wild.
In the 1.19.4 update the "create new world menu" has been changed as well. To activate the 1.20 features, you'll navigate to the "more" tab and "experiments" to turn on the 1.20 features for a fresh save file. Good luck not getting distracted by taking screenshots of sniffers like I did.
There are some other changes in Java 1.19.4 including better breeding for horse stats, accessibility feature onboarding for first time players, and a lengthy list of other bug fixes. If you do want to be on the absolute bleeding edge in the event that these 1.20 features show up in expanded forms later, you can install snapshot builds in the "Installations" tab of your Minecraft launcher with the "snapshots" checkbox ticked.