Constitution Hill 'would be good over a fence,' suggests jockey Nico de Boinville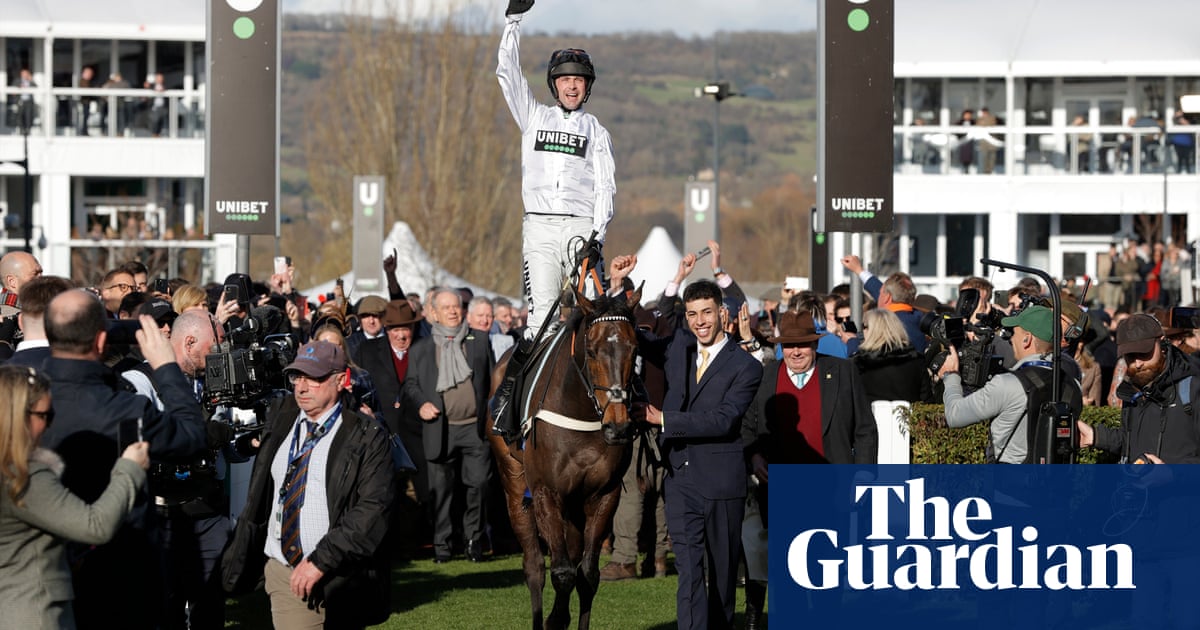 Nico de Boinville, the jockey who holds the reins on the new champion hurdler, Constitution Hill, said after the race on Tuesday that even he cannot be sure how talented his partner is, or how far his unbeaten record could extend.
"He could do anything," De Boinville said. "I'm sure we will try him over a fence at some point. I guess we don't want to pigeonhole him as just a hurdler, he could be anything.
"I think he'd be good over a fence [and] as racing fans, that's what we want to see. I find in recent years, horses have tended to get pigeonholed too much. It could be interesting, and he's still so young."
Constitution Hill won the first race at the Cheltenham Festival last year by 22 lengths, and went into the race on Tuesday as the 4-11 favourite to take his career record to a perfect six out of six. Backers who had taken the short odds were not concerned at any stage, as the winner accelerated nine lengths clear having been sent into the lead on the final turn.
"It was all very smooth today," De Boinville said. "As soon as he got to the front, he pricked his ears and said, 'come on, let's go, go and do the business.
"I didn't see one [a stride] at the last, but he did, so I had visions of Annie Power [who fell at the last with a race at her mercy in 2015]. But I thought: "Well done, he knows better than me.' In actual fact he was on his hocks and so was able to elevate up and out of it. He was foot-perfect all the way. He takes it all in his stride, he's so relaxed."
Michael Buckley, Constitution Hill's owner, has had big days at the Festival in the past but never one quite like this.
"I first came here when I was 19 when the three big races were the Champion Hurdle, Champion Chase and Gold Cup," he said, "and I never thought I'd own a horse, let alone have a runner in this or have a winner in this. I can't say I've had a better day on the racecourse, ever."