Ban on forced prepayment meters will continue beyond March, says Ofgem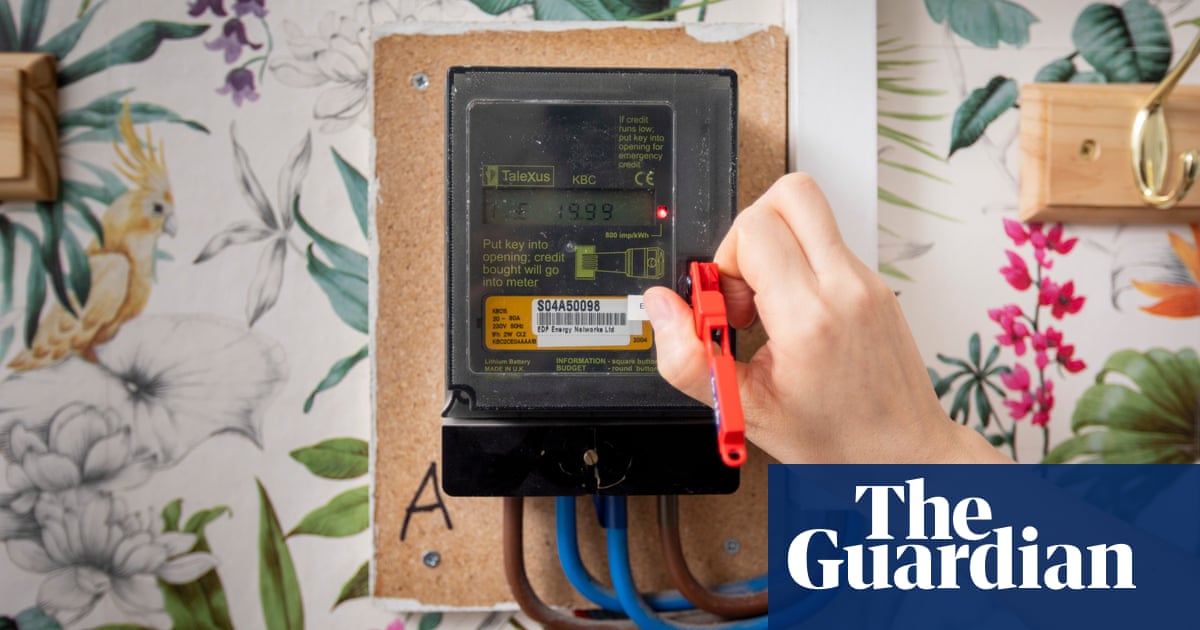 A ban on the forced installation of prepayment meters by energy companies has been extended beyond the end of March, Ofgem has said.
The energy regulator's chief executive, Jonathan Brearley, told MPs that suppliers would not resume the installations until a code of practice was published and Ofgem was satisfied it was being adhered to.
Ofgem – which covers England, Scotland and Wales – agreed with suppliers in February to suspend until the end of March the forced installation of meters under warrant, after a Times investigation showed debt agents at Arvato Financial Solutions ignored signs that British Gas customers were vulnerable and force-fitted meters.
Brearley told the business, energy and industrial strategy committee on Tuesday: "Our priority is making sure this industry gets its act in order. Therefore, they will not be restarting forced installation of prepayment meters at the end of March."
MPs and campaigners have argued since late last year that energy firms should not be allowed to force-fit prepayment meters, and charities have raised concerns that many customers are unable to top up, leaving them without heat and power as a result. Prepayment meters are used by energy firms to recover debts.
Chris O'Shea, the chief executive of Centrica, which owns British Gas, told MPs on the committee that 300 customers had written to the energy supplier since the Times report, saying they had been moved on to prepayment meters incorrectly. "We're looking into every one of those cases. If that's the case, we'll reverse it; we'll make it right," he said.
O'Shea said the firm would not restart forced installations until at least the end of April, when an internal investigation is expected to conclude. "Before we in British Gas would think about restarting this practice, we've got to understand whether there's a systemic issue in our processes," he said.
O'Shea said British Gas installed 20,469 prepayment meters under warrant last year, and a further 6,000 had been remotely switched from a credit to a prepay tariff through their smart meter.
He said that more than 70,000 prepayment meters were "installed at the request of customers".
The Labour MP Darren Jones argued that many may have chosen to switch on the advice of British Gas.
Debbie Nolan, the UK managing director of Arvato Financial Solutions, told MPs that British Gas's warrant work was completely outsourced to Arvato, which also carries out some work for Ovo, EDF, E.ON and Scottish Power. She said Arvato's 180 field agents were not incentivised to force-fit prepayment meters.
Les Johnston, the chief executive of the debt collection firm Richburns, said: "If we were ignoring vulnerabilities at the doorstep, we would be flooded with complaints and court cases."
However, the Labour MP Maria Eagle responded: "I don't think that's fair", adding: "Many people with vulnerabilities aren't capable of acting for various reasons, or don't feel able to."
Nolan, Johnston and O'Shea all said energy firms would apply for a warrant to gain entry into a customer's address only if they had made repeated attempts to contact them, up to 30 times.
Separately, the former magistrate Robin Cantrill-Fenwick said a change in processes in 2019 removed many responsibilities for ensuring prepayment meters by warrant from the courts, making it a rubber-stamping exercise.
The Guardian revealed this week that Arvato made 122,536 applications to gain entry into homes last year and had just 11 rejected.
Cantrill-Fenwick added: "Nobody in this process has yet accepted that what happened was wrong, which poses a very real danger that when the media attention moves on and the parliamentary attention must inevitably move on, that this snaps back to the way it was before."