Alcopops and non-chart CDs ejected from UK 'inflation basket'
Alcopops and non-chart CDs have been ejected from the shopping basket used to measure UK inflation, making way for new additions including e-bikes, home security cameras and frozen berries.
In its annual update of the basket to reflect changing spending habits, the Office for National Statistics also removed digital compact cameras from the more than 700 goods and services used to calculate inflation.
In all 26 items were added, 16 items lost their place, and 717 remained unchanged. The ONS said the inclusion of e-bikes, home security cameras and frozen berries reflected heightened environmental awareness, a bigger range of products such as doorbell cameras to protect property, and the increased popularity of smoothies.
CDs from outside the Top 40 were among the main casualties of its revamp of representative items used each month to assess changes to the cost of living. The removal of digital compact cameras also reflected what the ONS said was a change in the way modern Britain listens to music and watches films.
The ONS said there had been a marked decline in sales of CDs, while the tendency of people to use their smartphones to take pictures had led to compact digital cameras becoming less available.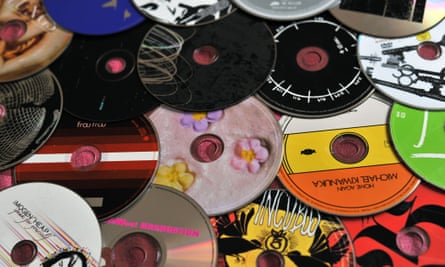 Mike Hardie, the ONS deputy director of prices transformation, said: "The impact of mobile phone technology continues to resonate with the removal of CDs and digital cameras from our basket, reflecting how most of us listen to music and take pictures straight from our phones these days."
The inflation basket is updated once a year to take account of the changing tastes and habits of UK consumers and to ensure the official measure of the cost of living is as accurate as possible. Inflation currently stands at 10.1%, having hit a 40-year-high of 11.1% last autumn.
The ONS said alcopops – which surged in popularity in the UK in the 1990s – were the other most striking items to lose their place in the basket, which was first brought in to help calculate inflation in 1947.
Last year's changes included the removal of the traditional men's suit after the increase in working from home prompted by the pandemic.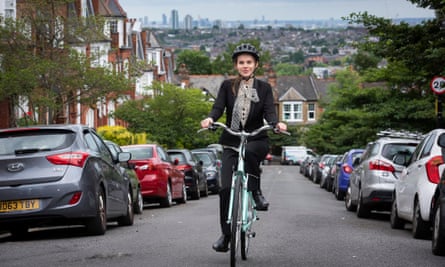 The ONS said the influence of Covid-19 on the basket, which had been so obvious over the last couple of years, had faded from shopping habits in 2023. This year's changes pointed to the evolving choices of consumers and the rise of new technology.
"With many people looking to reduce their impact on the environment, we have also introduced e-bikes, whose popularity has risen significantly in recent years", Hardie said.