The 1975 Displayed Pure Longing During A Performance Of 'Oh Caroline' On 'Saturday Night Live'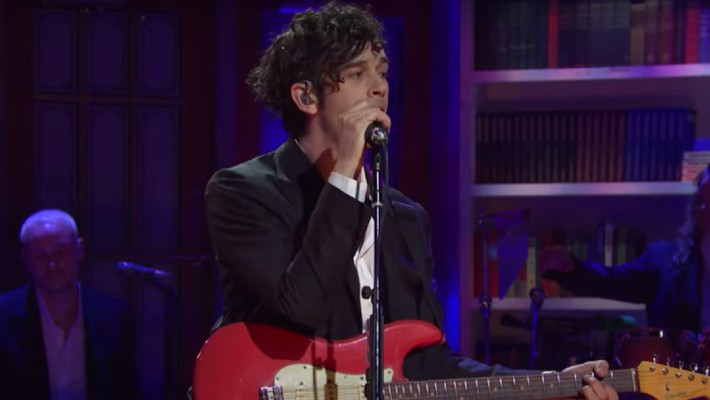 In their second performance of the night, The 1975 displayed a soft side of themselves with a performance of "Oh Caroline" from Being Funny In A Foreign Language. The performance took place in the same colorful, living room-esque set-up as their intimate "I'm In Love With You" performance from earlier in the night.
While on stage, the band's vocalist Matty Healy showed off his guitar chops, as he sang of unrequited love from a woman.
"Oh, Caroline / I wanna get it right this time / 'Cause you're always on my mind / Oh, Caroline," sings Healy on the song's chorus.
Much of the songs on Being Funny In A Foreign Language touch on the nuances of love. Throughout the album, listeners will hear Healy sing of joyous love, and the type of love that breaks one heart. In an interview with Washington Post, Healy admitted it was difficult for him to express these feelings of love.
"I'm at a point now where it's easier for me to say I pissed myself or to do something really unflattering than [to say], 'Tell me you love me, that's all I need to hear,'" Healy said, referring to another song on the album called "All I Need To Hear."
You can see the full performance of "Oh Caroline" above.