Sunday with Judd Trump: 'Most weeks my mum will bring a roast over for me'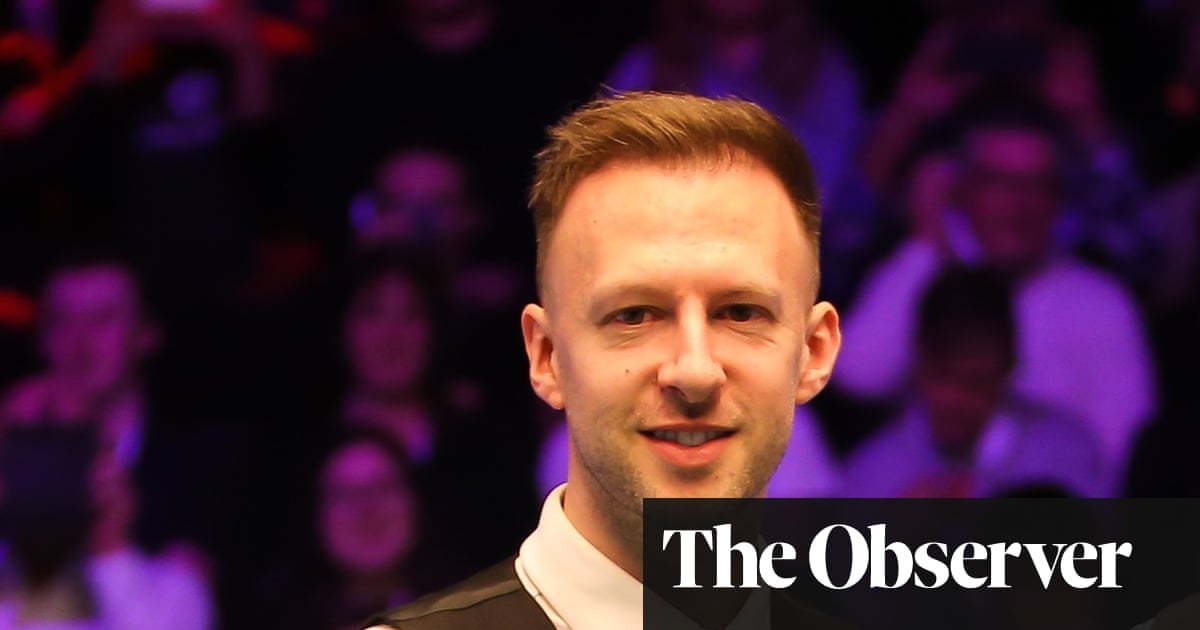 Up early or lie-in? I never get out of bed early. I really struggle.
Breakfast? Like most days, just porridge. If I'm away at a tournament I do love a pain aux raisin. I can't resist anything unhealthy with loads of sugar.
Sunday snooker? I try to practise every day. I rent an office about 10 minutes from my house in Bristol which has a snooker table. I used to play in clubs, but now I prefer no distractions.
When you get back? I'll find some sport on TV and settle in for hours. Cricket and Formula One for sure. It's probably easier to tell you what sports I don't watch.
Sunday grub? I haven't got cooking a roast in my locker yet, so most weeks my mum will bring one over for me.
Sunday exercise? I have a treadmill and my house is up quite high, so I have a good view. It's a nice place to exercise.
Sunday unwind? When I'm not away from home at a tournament, I'll try to conserve as much energy as possible. If it's dark outside, I don't want to do anything. So probably just Netflix. I like a good documentary, like Pepsi, Where's My Jet?
Sunday drinks? Rarely. Lots of snooker players aren't bad at pool, but we're a lot easier to beat at pool than on a snooker table. What would happen if you challenged me to a game of pool in the pub? It depends how many drinks I've had!
Sundays growing up? Every weekend, my dad would drive me to play in different tournaments around the country. It's what I've known from a very young age. My dad was a member of this local club called Snooker City in Bristol. One weekend when I was about six, my mum was working so he took me down and I just started playing from then.
Last thing you do before bed? The usual: I read, I look at my phone.
Do I dream of snooker? I don't think I do, luckily.
Find out more about snooker at wst.tv