Maxwell Frost Revealed He And Phoebe Bridgers Had An Epic Hangout Sesh While They Both Happened To Be In Japan
Maxwell Frost is living the Gen-Z dream. In addition to representing his generation in office as the U.S. representative for Florida's 10th congressional district, he's also making time to party like a rockstar — and with rockstars as well.
While handling political matters in South Korea and Japan, Frost revealed he met up with singer/songwriter Phoebe Bridgers during his trip. He shared pictures on his Instagram page, revealing that they met up at a sushi restaurant.
"Went on a US Congressional Delegation trip to Japan and South Korea. Learned so much and was honored to help represent the US. I actually left with a few ideas on transportation legislation," said Frost in the post's caption. "Also, swipe towards the end for a fun side quest we had involving one Phoebe Bridgers who happened to be in Japan at the same time."
At the sushi restaurant though, the two surprisingly appeared to have ordered a bunless burger and fries, Frost shared on his Instagram story.
"idk what makes this photo better…the Steak 'n Shake fries I got served at a sushi place or Phoebe being as excited about it as me," said Frost.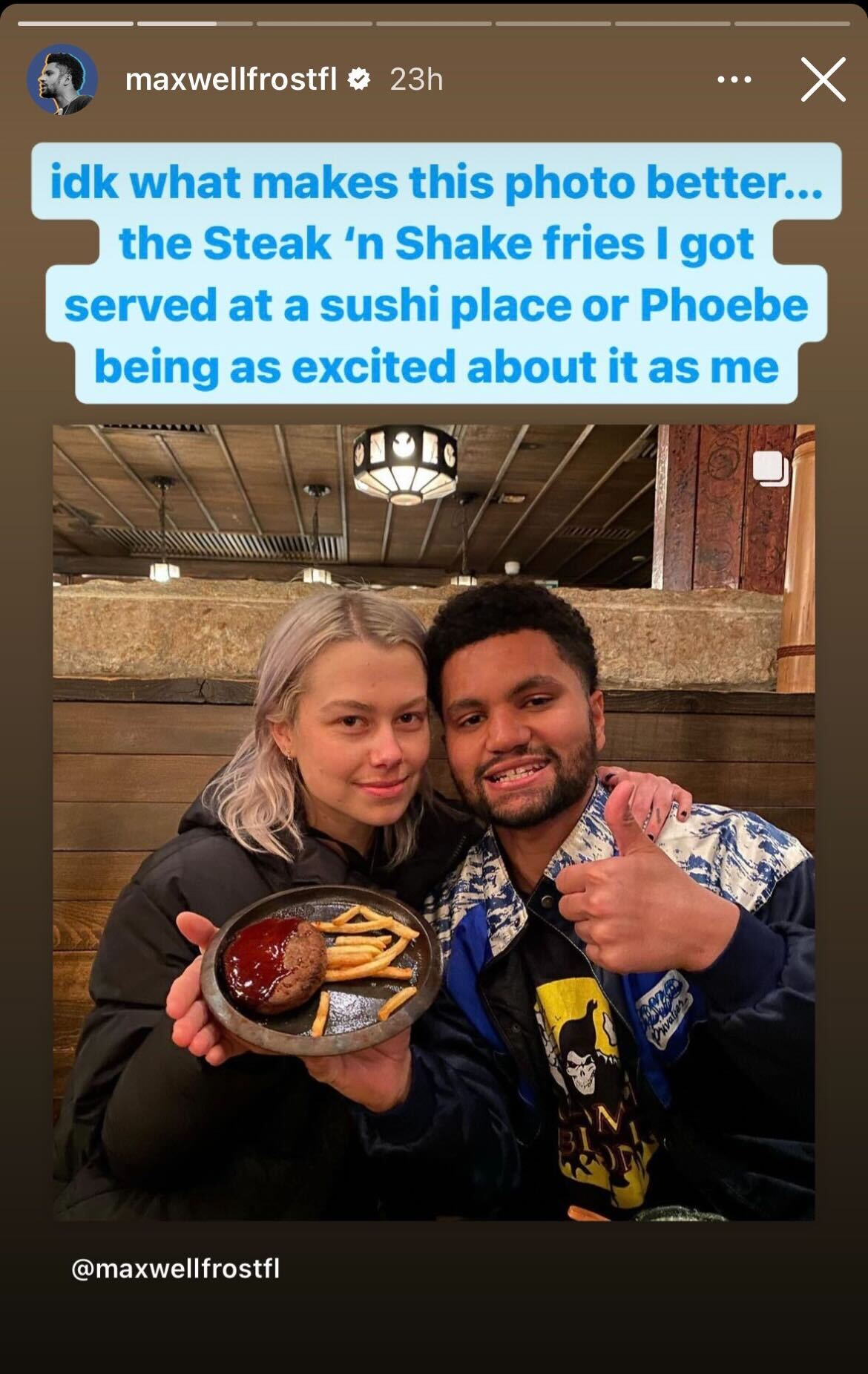 This isn't the first time Frost has shown love to indie darlings. After his historical win last November as the first Gen-Z person in history to be elected to congress, Frost attended The 1975's show in Washington DC, where he received a shoutout from the band's lead vocalist, Matty Healy.
You can see the adorable photos of Frost and Bridgers above.