Israeli troops kill three Palestinian gunmen in West Bank, says military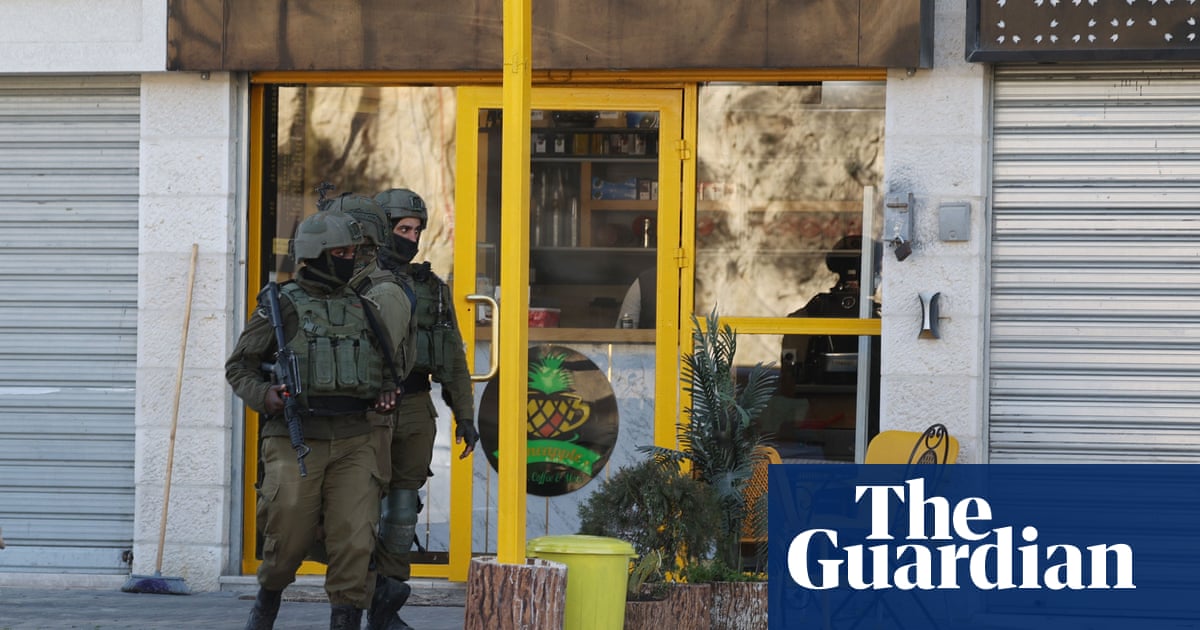 Israeli forces shot and killed three Palestinian gunmen who opened fire on troops in the occupied West Bank, the military said, adding that another gunman turned himself in and was arrested.
The Palestinian health ministry confirmed three people were killed near the city of Nablus on Sunday. It did not immediately disclose their identities. The deaths bring to 80 the number of Palestinians killed since the start of the year, as Israel has stepped up arrest raids in the West Bank. Palestinian attacks have killed 14 people in 2023.
It follows an Israeli military raid last week on the West Bank village of Jaba, where three Palestinian militants were killed. In the following hours a Palestinian gunman opened fire on a busy Tel Aviv thoroughfare at the start of the Israeli weekend, wounding three people before being shot and killed.
The violence is some of the worst between Israelis and Palestinians in the West Bank in years. It began last spring after Palestinian attacks against Israelis triggered near-nightly Israeli raids in the West Bank.
Nearly 150 Palestinians were killed in the West Bank and East Jerusalem in 2022, making it the deadliest year in those areas since 2004, according to the Israeli rights group B'Tselem. Palestinian attacks against Israelis during that same time killed 30 people.
The military says most of the Palestinians killed have been militants. But stone-throwing youths protesting the incursions and others not involved in confrontations have also been killed.
Israel says the raids are essential to dismantle militant networks and prevent future attacks. But attacks appear to be intensifying rather than slowing down.
The Palestinians view the raids as a tightening by Israel of a 55-year occupation – Israel captured the West Bank, the Gaza Strip and East Jerusalem in the 1967 war. The Palestinians seek those territories for their future independent state.