Michigan teammates see potential in Amorion Walker at cornerback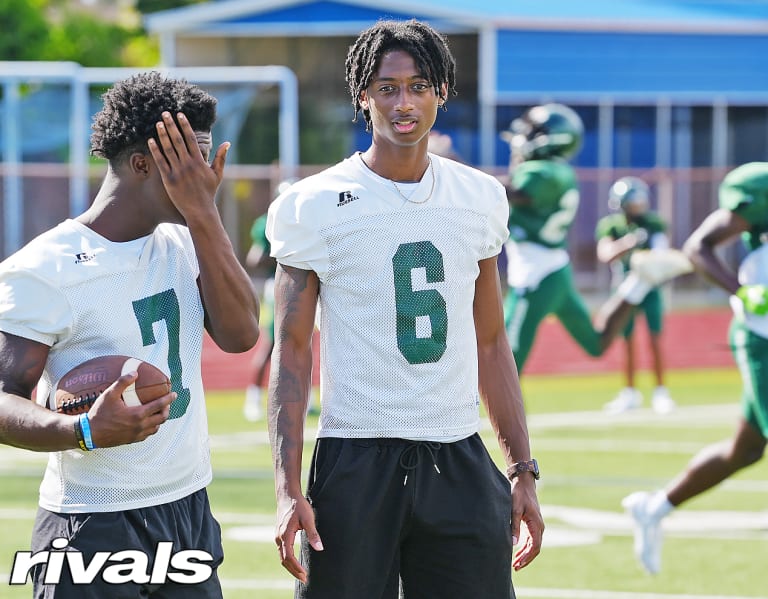 The spring is a valuable time for football programs to experiment with players at different positions to see where the best fit might be. For rising sophomore Amorion Walker, the transition to cornerback isn't necessarily a new development for him but being able to take most of his snaps at one position is.
One of the Wolverines' more recent success stories with converting from wide receiver to cornerback, Mike Sainristil, knows all about the transition Walker is trying to make.
He is doing all that he can to help Walker throughout the process.
"He might not pick up on it as fast as I did or as fast as coaches might want him to right now," Sainristil said. "Which is okay, he has time and I'll make sure I help him as best as I can because I know how it feels to switch from offense to defense. I know that there can be thoughts of 'This might be too hard, I just want to go back to offense,' so I'm going to make sure I take him under my wing and help him as much as I can."
For those going up against him on offense, the players certainly see the potential Walker has.
Roman Wilson has had plenty of one-on-one battles with Walker and knows that he's just in the beginning stages of learning the position.
Once he does, however, it appears the Wolverines have struck gold again.
"I went up a couple of times against him," Wilson said. "I watch a lot of his film. I think he's really good. He's really athletic. Right now, he's really raw. He's close to getting the technique down and I think when he becomes a technician at corner, I think he's going to be one of the best. That's my opinion."
—
Discuss this article with our community on our premium message boards
Not a subscriber to Maize & Blue Review? Sign up today to gain access to all the latest Michigan intel M&BR has to offer
Follow our staff on Twitter: @JoshHenschke, @Berry_Seth14, @TrevorMcCue, @DennisFithian, @BrockHeilig, @JimScarcelli, @lucasreimink, @JaredHalus
Subscribe to our podcasts: Apple Podcasts, Google Podcasts and Spotify
Check out Maize & Blue Review's video content on YouTube
Follow Maize & Blue Review on social media: Facebook, Twitter, TikTok, and Instagram