Live Scoreboard: Louisiana Tech vs. No. 8 Arkansas (Game 2)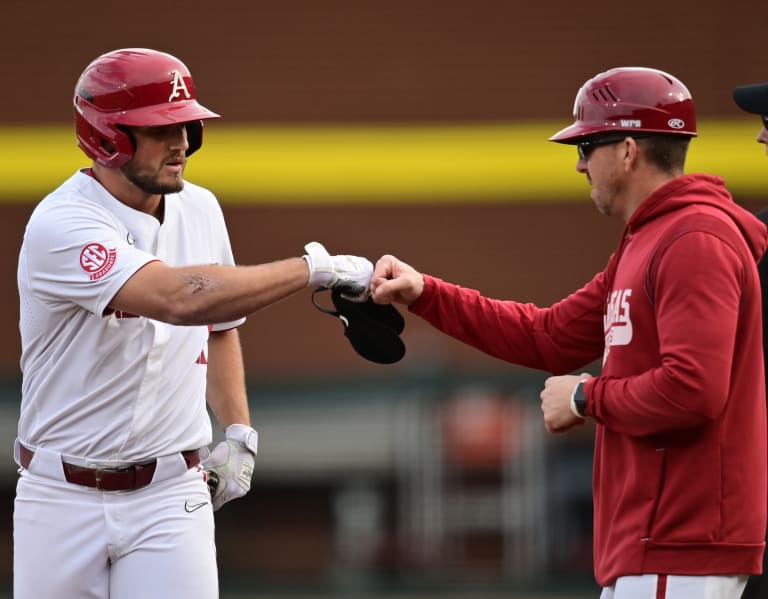 FAYETTEVILLE — After defeating Louisiana Tech 7-4 Friday in the series opener, the Diamond Hogs are set to take on the Bulldogs again at 2 p.m. Saturday.
Game two pits right-handed starters Will McEntire and Rawley Hector against each other, and they enter with ERAs of 6.17 and 4.40, respectively.
The contest will stream live on SEC Network Plus, accessible through the ESPN app.
HawgBeat will have you covered with live scoring updates, stats, commentary, observations and more on The Trough premium message board.
1. Tavian Josenberger, CF
2. Peyton Stovall, 2B
3. Jared Wegner, LF
4. Brady Slavens, 1B
5. Jace Bohrofen, RF
6. Kendall Diggs, DH
7. Peyton Holt, 3B
8. Hudson Polk, C
9. John Bolton, SS
Will McEntire works a 1-2-3 top of the first and gains a strike out in the frame. That was just Arkansas' second 1-2-3 first inning this season, with the other coming from McEntire in the Eastern Illinois series.