Crosshair respons and color blindness check
This is a test on how the animation of the crosshairs respond and look like while shooting and how this would look like for a person with color blindness. I use a color palette i recreated and the build in color blindness modes from UE5 to switch during runtime for this test.
This needs to be double checked with more sources for color blindness, but the first test should hopfully work already. At least to make sure the crosshairs and menu cursors can bee seen.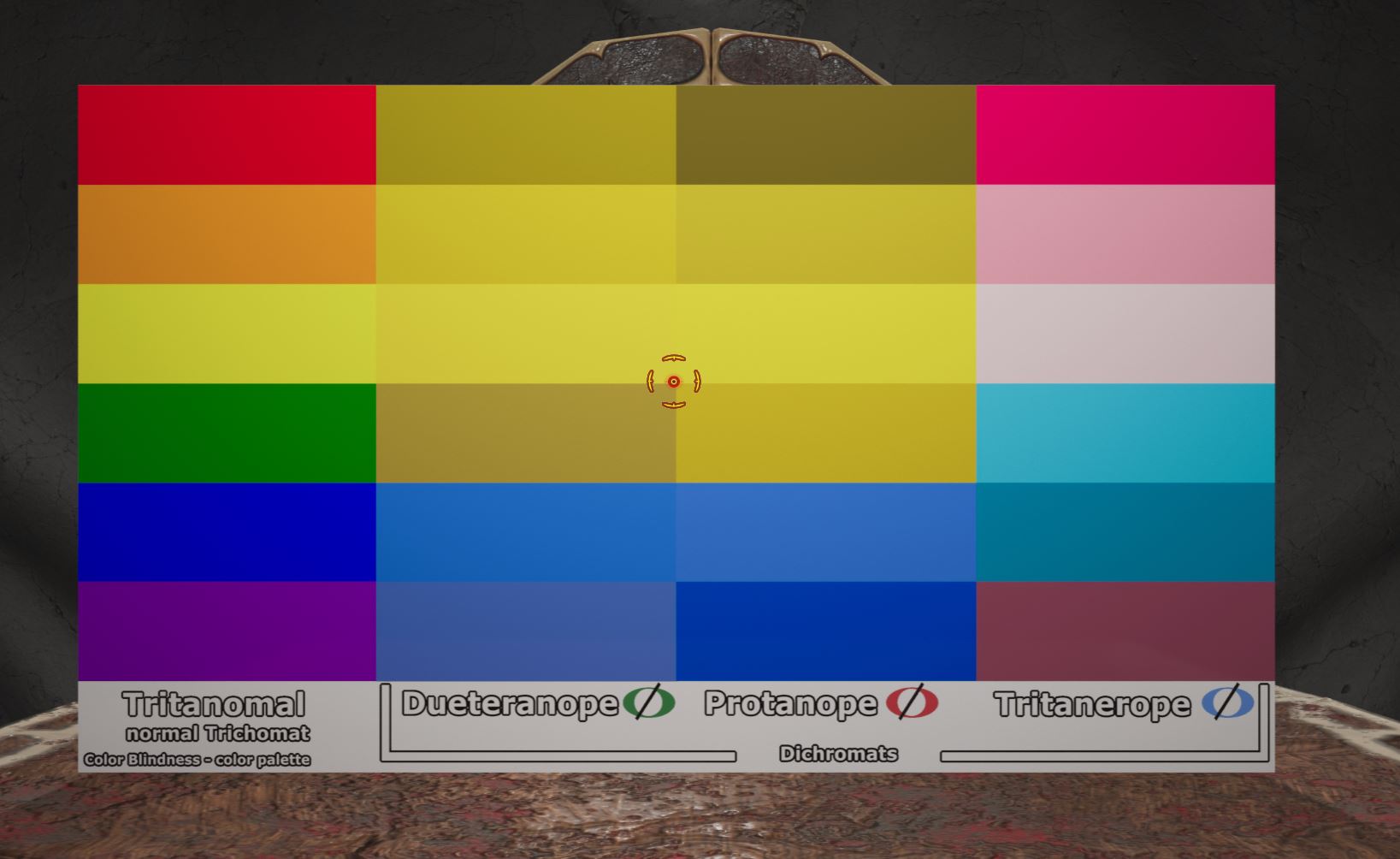 [embedded content]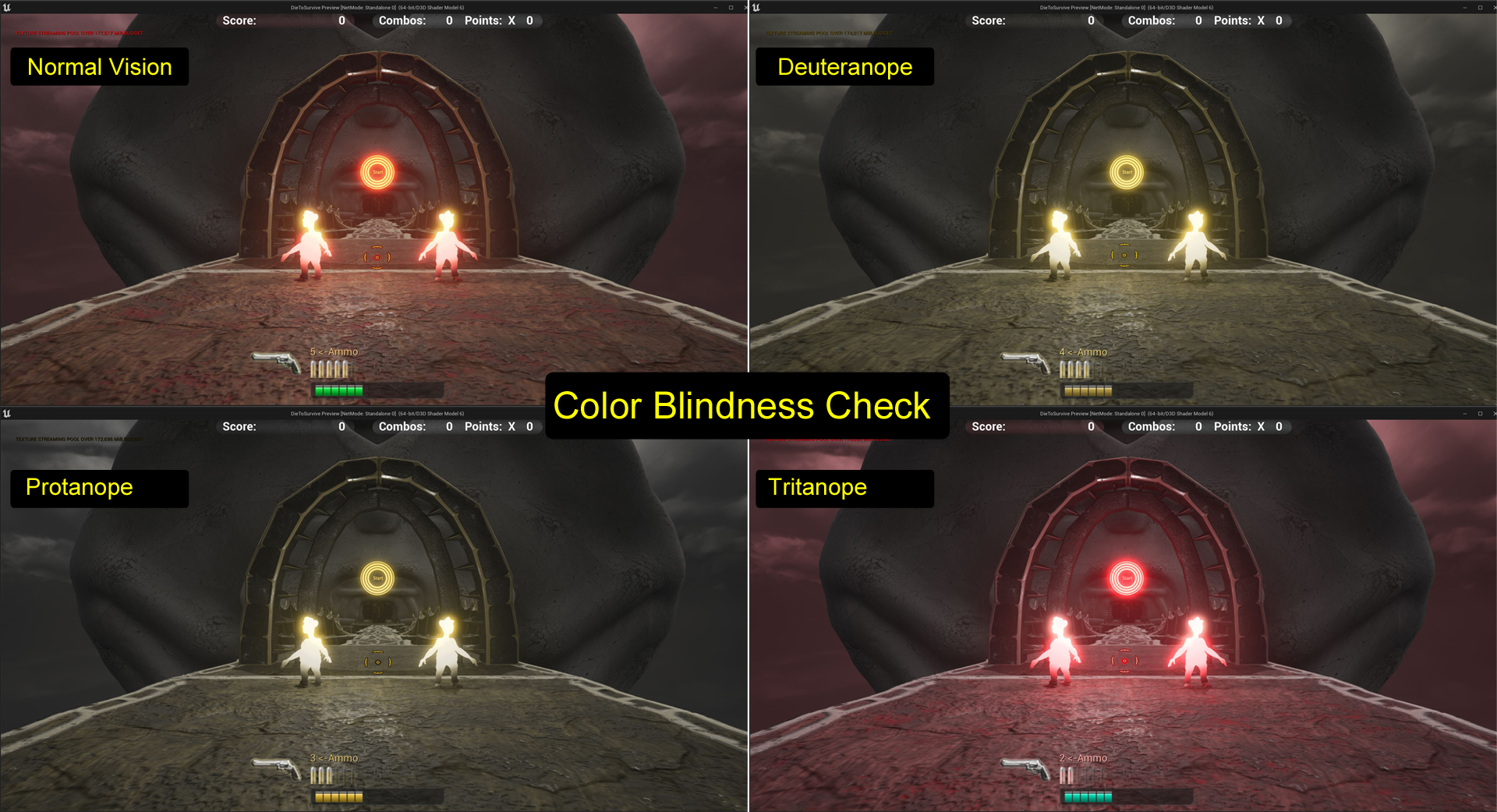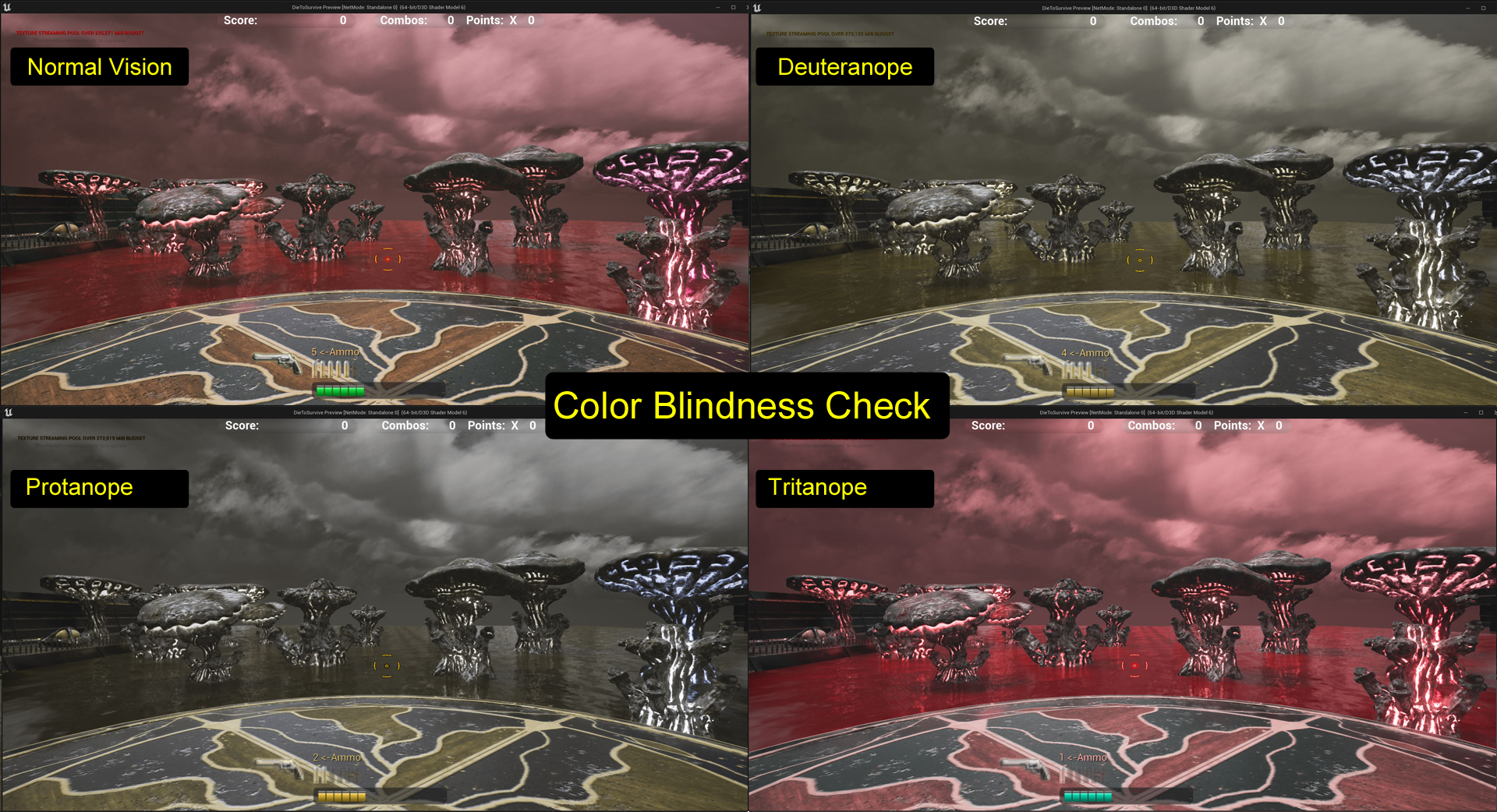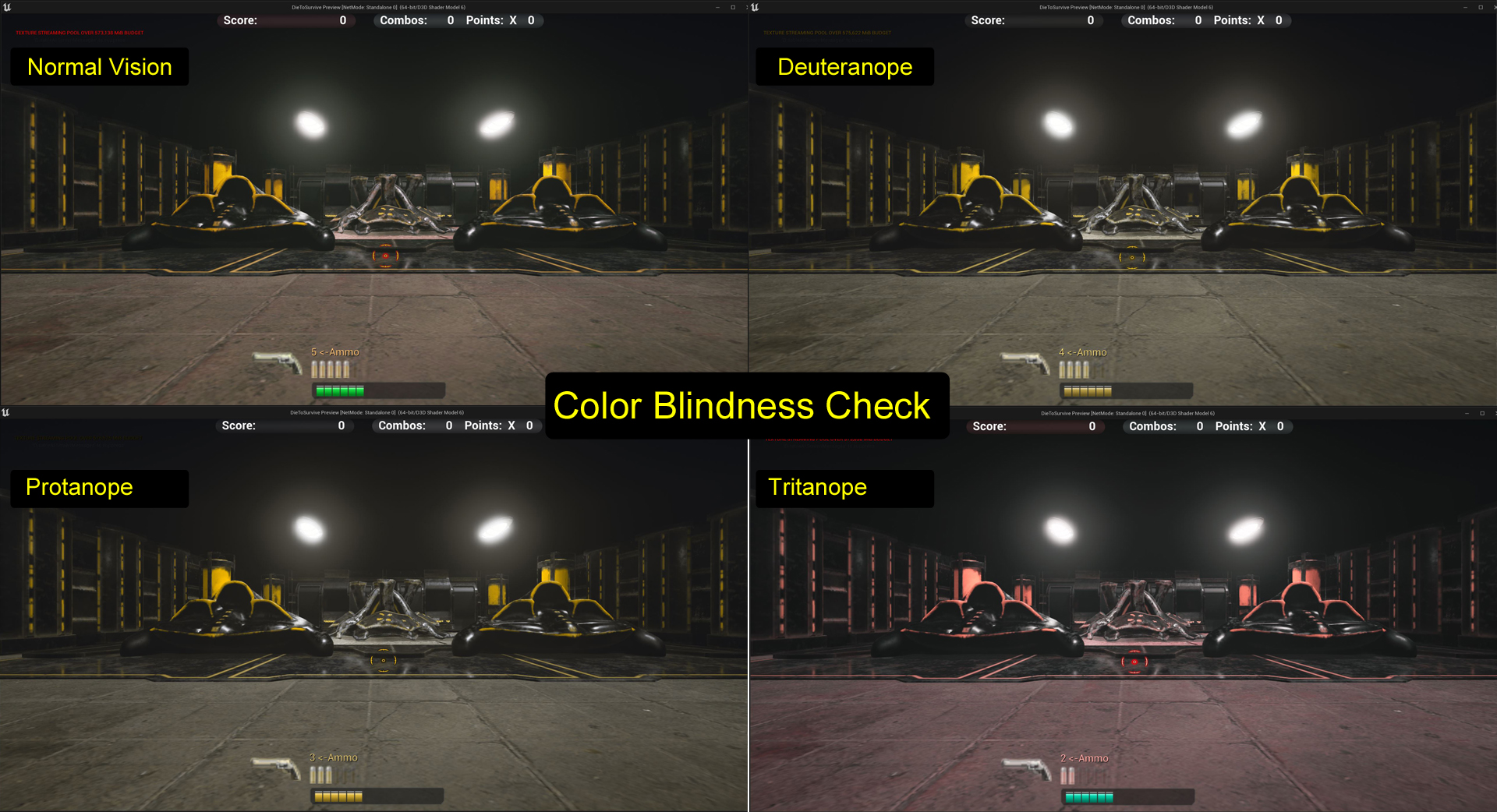 Edit:
Added camera a shake on shooting and taking damage. Not final balanced and it feels a little to heavy at the moment but i think this is a nice addition.
[embedded content]