Say hello to Hollywood's new darling – the jumper of Inisherin | Jess Cartner-Morley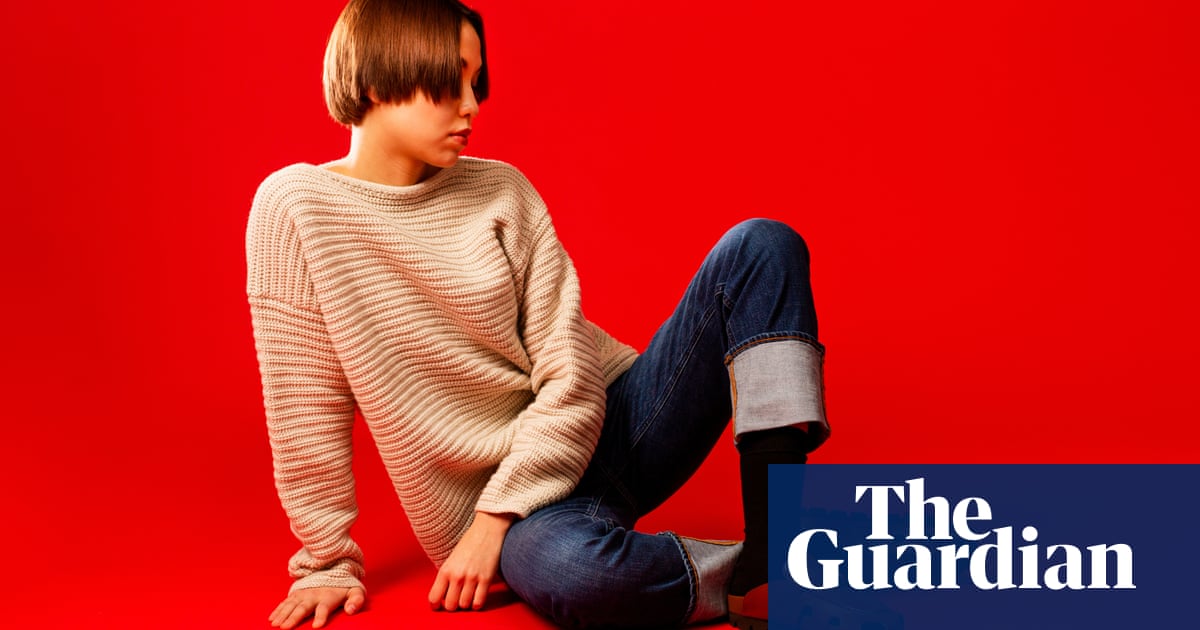 The fashion triumph of the Oscars this weekend will not be a red carpet designer gown. It won't even be a norm-challenging work of gender-fluid tailoring. Nope. It will be a nice warm cosy jumper.
Whether or not The Banshees of Inisherin wins any of the nine categories it is nominated in, it has already won fashion. The fisherman's knits worn by Colin Farrell have had the style world swooning since the film was released last year.
Whatever the Academy decides, the movie has already been crowned "the Next Great Knitwear Film" by Esquire, while Vanity Fair gave "The Sweaters of Inisherin" a standalone rave review.
The fisherman's sweater is the new Breton top – this is fashion that is happening in real life, not the catwalks – and brings three layers of magic to your wardrobe.
Authentic and rugged, it is spritzed with a salty sea breeze of collars-up, beach-walk romance. On top of that, it has Hollywood sex appeal – Colin Farrell is to the chunky knit what Brigitte Bardot was to the striped T-shirt. But lastly, and most importantly, it is a versatile, useful piece of clothing that makes just as much sense on a brisk Sunday morning walk as it does on a Saturday night at the pictures.
The film was shot on Achill Island, off the County Mayo coast, and on Inishmore, one of the Aran Islands of Galway Bay, where the Aran knit originates, but Inisherin is not a real place. And in the spirit of Tinseltown make-believe, finding the perfect fisherman's jumper for your wardrobe is not really about dressing as an actual person who goes fishing for a living, so please don't get too hung up on that. It is a mood. You want a lot of texture – something nubbly or ridged.
And you want a neckline that isn't a neat crew or a suave polo neck, but something looser and more relaxed. A wide boat neck that looks as though it has been loosened through years of being pulled on for walks on the beach then yanked off as you settle in front of a log fire is perfect.
Superheroes don't wear capes any more; modern screen heroes (and anti-heroes) wear jumpers instead. Before Sarah Lund's rough-grained Faroese knit in The Killing, there was the Dude's cardigan in The Big Lebowski. In Knives Out, we had Chris Evans's character, Ransom, in a knit as rich and thick as clotted cream, while in Schitt's Creek David Rose dressed in whatever was the top hit on Mr Porter's "New In" knitwear section that week.
Funny to think, now, that jumpers used to seem a bit boring. These days they have main-character energy.
You will know a great fisherman's sweater when you see it – but a good one is surprisingly hard to find. Unlike the Breton top, the vibe of which has been a little deadened by ubiquity, the fisherman's sweater has a familiarity that feels resonant and personal but it is all the more desirable because it is not, actually, everywhere.
Cos has a sculpted-sleeve merino wool jumper for £79 that has the right soft neckline and draped silhouette. But the ribbing is vertical and, ideally, I think you want it to be horizontal – it should remind you of looking out to sea, at a choppy watery horizon, not of gazing up at a mountain.
Toast does the closest I can find to a perfect chunky jumper: the fisherman rib easy sweater, in a wool-cotton blend, which comes in two tasteful sepia tones – "bone" and "conker". It costs £170.
But then, Oscar-worthy glamour never did come cheap.
Hair and makeup: Carol Morley at Carol Hayes Management using Sculpted by Amy. Model: Kit at Body London. Jumper: Toast. Jeans: Me+Em. Leather slides: Grenson