Rishi Sunak urged to ask ethics adviser to judge Dominic Raab bullying inquiry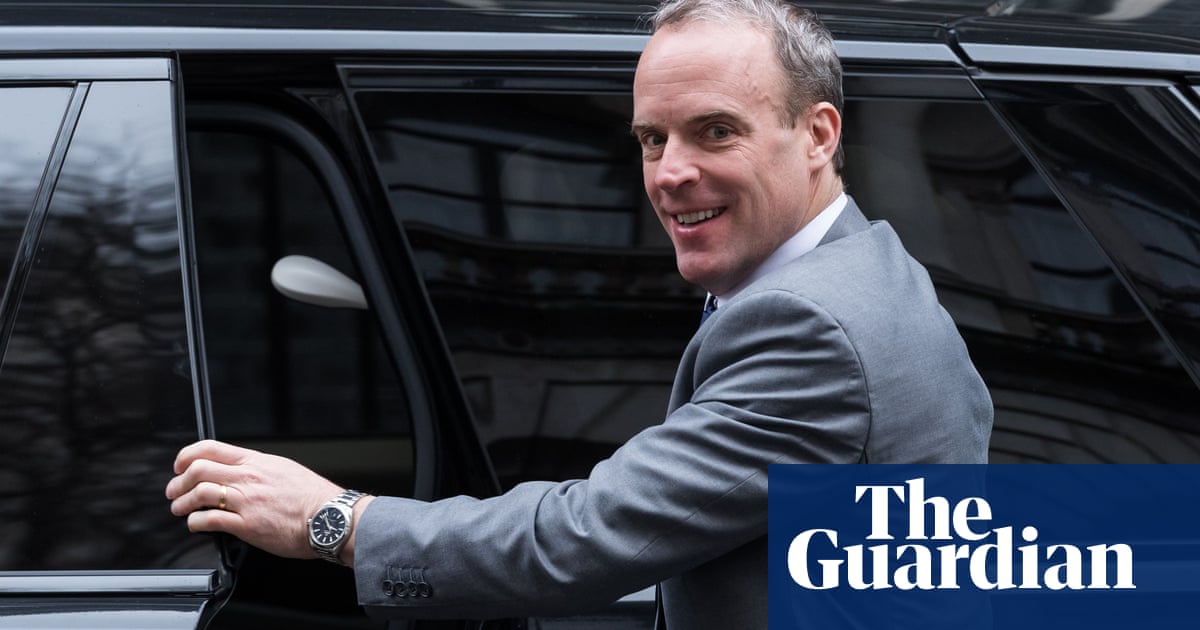 Rishi Sunak is facing fresh calls to order an independent judgment on whether Dominic Raab bullied civil servants, after complainants said they were concerned that the inquiry will not make a final ruling.
Raab is under investigation over eight separate complaints across three ministerial departments. The inquiry is likely to be complete within the next month.
However, under its terms and conditions, the independent investigator Adam Tolley KC will only "establish the specific facts" surrounding the claims, on which Sunak will then rule.
The complainants have now given evidence, along with witnesses and Raab himself. A report setting out the circumstances will be handed to Sunak, who will have to make a decision on whether it amounts to bullying or hand the case to his independent adviser, Sir Laurie Magnus, to adjudicate in line with the ministerial code.
However, one person with knowledge of the complaints said they were concerned that Raab would have "wriggle room" to avoid resignation as deputy prime minister, and said he would only stand down if a bullying complaint was upheld by the inquiry.
One complainant told the Guardian: "For this process to have any legitimacy, it's vital that decisions are taken by an independent adviser. It's impossible to see how civil servants, and the public at large, can have any faith in Sunak's promises about accountability and integrity if that is not the case. Officials have come forward at great personal expense, and it will be a complete betrayal if it ends up looking like a government stitch-up."
A second complainant said: "When this investigation was launched, it was highly disappointing to learn that Sunak would be judge and jury of the fact-finding exercise that Tolley KC is conducting.
"Multiple officials have navigated a significant power imbalance to bravely raise their concerns about the consistent pattern of bullying behaviour demonstrated by the deputy prime minister at significant potential personal cost, including waiving their anonymity in order to have their voices heard.
"Now there is an ethics adviser in post, for the prime minister to not utilise their independent expertise would not only compromise the integrity of the investigation, but wilfully trample on the experiences of all those involved."
Dave Penman, the general secretary of the FDA union for civil servants, has already written to Sunak last month calling for Sir Magnus to join the prime minister in examining Tolley's findings and come to a judgment on Raab.
Raab has previously said he is "confident that I've behaved professionally throughout". He added: "I think the lion's share of the time, the vast majority of cases and the time we spend together, civil servants and ministers work very effectively together."