Contempt for refugees laid bare in Tories' small boats plan | Letters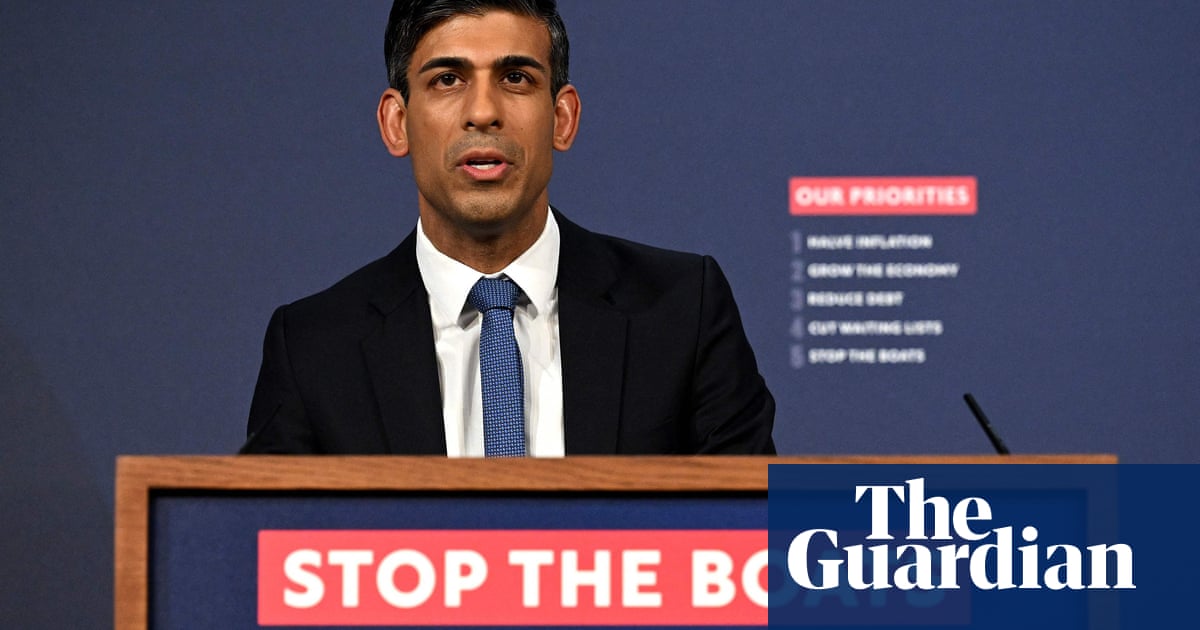 The government says that it wants to stop illegal immigration and encourage asylum seekers (Report, 7 March). I believe this to be deceitful, and I speak from personal experience. With the exception of the successful Homes for Ukraine scheme, it is virtually impossible to claim asylum through official channels. I have a good friend who is Afghan and who was blinded by the Taliban while working for the British forces. Because of his association with the British, his family are in hiding. We have been applying for 18 months for them to be relocated to this country under the Afghanistan scheme.
In contrast, we have had a Ukrainian woman living with us for the last six months. It took a mere 12 hours for her visa to be granted. That is great, of course, but what about all the other poor souls? I have absolutely no faith in the UK's asylum system. When Rishi Sunak says that we have a "proud history" of welcoming those most in need, that is no longer true.
David Huggon
Wivenhoe, Essex
Robert Jenrick's response to Gary Lineker's tweet about the proposed "stop the boats" legislation was to suggest that the public wants the government to take action on this appalling and distressing situation (Report, 8 March).
He is correct. The problem is that most of the public don't want this particular form of action. I suspect that what most people want is to see the establishment of safe and legal routes for those fleeing harm in their countries, a humane and speedy system of assimilation for refugees and asylum seekers and an end to the posturing of an entirely inhumane Home Office.
Jackie Bartlett
Saffron Walden, Essex
The small boat problem is one that requires a national consensus. Instead of blatant dog-whistle politics by the struggling Tory party, inspirational leadership is required, which should seek cross-party support to provide a comprehensive and lasting solution that does not incur the wrath of our European neighbours or trounce our hitherto respected reputation for fairness and humanity.
Playground name-calling of "lefty lawyers" (are the only acceptable lawyers those of a rightwing leaning?) demean the quality of debate. It's time for a grown-up discussion and outcome.
Frank Rosamond
Cullompton, Devon
Small boats carrying refugees to the coast of England could be stopped by opening safe and legal routes. The government won't do that because it prefers to promote a xenophobic bill to appeal to a hardcore of Tory MPs and a minority of voters (Editorial, 7 March). Speaking out against the bill is important – but words are not enough. Stand Up to Racism, supported by the TUC, has organised Resist Racism marches on 18 March in London, Cardiff and Glasgow. It is time for people to show which side they are on.
Keith Flett
Tottenham, London
Re the UNHCR saying that the Tories are "extinguishing the right to seek refugee protection in UK" (Report, 7 March), Suella Braverman claims that "some of the nation's finest minds" have been, and continue to be, involved in its development. They should be ashamed of themselves.
Sheila Manclark
Sheffield
Under our rightly binding international obligations, it is most certainly an illegal migration bill.
Graeme Innes-Johnstone
Elland, West Yorkshire