Brandon Miller speaks out on 'heartbreaking' murder of Janae Harris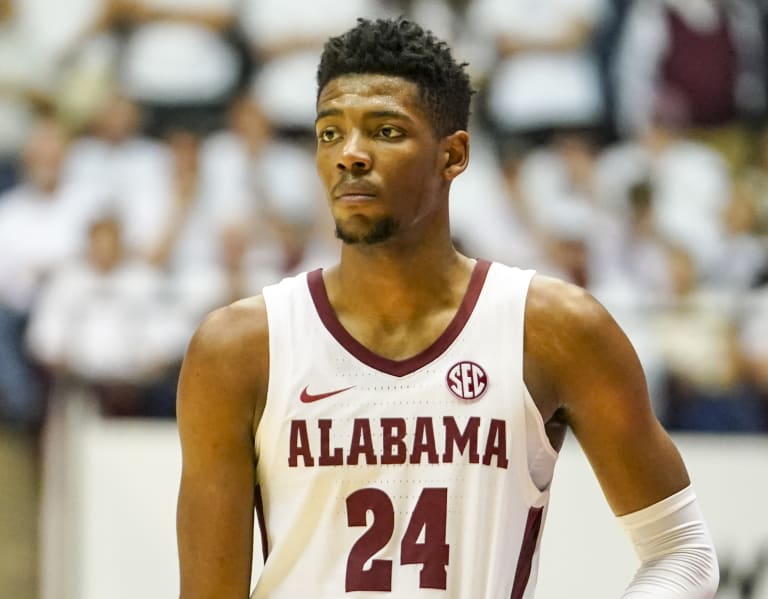 TUSCALOOSA, Ala. — A solemn Brandon Miller met with the media Wednesday for the first time since having his name involved in a capital murder case on Feb. 21.
During a preliminary hearing for former Alabama player Darius Miles and Michael Davis last month, a police investigator testified that Miller was in contact with Miles, who asked him to bring the gun used to kill Jamea Harris to the scene of a fatal shooting that occurred on the Strip in Tuscaloosa on Jan. 15.
"I never lose sight of the fact that a family lost one of their loved ones that night," Miller said Wednesday. "This whole situation is just really heartbreaking. Respectfully, that's all I'm going to be able to say on that."
Miles and Michael Davis are facing charges of capital murder for their roles in the shooting. Miller has not been charged with any crime and has not been disciplined by the team.
A day after Miller's name was brought up in court, his attorney released a statement saying his client never touched the gun and was unaware that any illegal activity would occur involving the weapon.
Alabama's decision not to suspend Miller has faced national scrutiny and seen the forward targeted by opposing fanbases. During the Crimson Tide's 67-61 loss at Texas A&M over the weekend, Aggies fans chanted "Lock him up!" Miller faced similar chants during a game at South Carolina a day after being mentioned in the hearing.
"We hear the chants," Miller said. "We just really lean on each other to go to places like that and pull out tough wins."
When asked what players' message to Brandon has been during this time, fifth-year guard Jahvon Quinerly said, "we stayed together as a team and made sure that he was good."
Earlier this week, Miller took home SEC player of the year and freshman of the year this week honors. The projected NBA lottery pick led the SEC in scoring (19.6 points per game) and made 3s (92) while making 45.3% of shots from the floor and 40.4% of his 3-point attempts. He is also averaging 8.0 rebounds and 1.8 assists per game.
When asked Wednesday if anyone had suggested he sit out the remainder of the season to prepare for the NBA Draft in June, Miller responded by saying he is planning to "lean on these guys next to me to build me up to the person I am now." Miller was also asked what his message to NBA teams would be, but elected to maintain his focus on the current season.
"Can't really speak on what they be getting," Miller said. "I just kind of control what I can control now. Going up to Nashville and get wins."
When asked Wednesday about the legacy he hopes to leave behind at Alabama, Miller said he wants to be "remembered as a champion."
After securing the SEC regular-season title, Alabama (26-5, 16-2 in the SEC) will be the No. 1 seed in this week's conference tournament in Nashville, Tennessee. The Crimson Tide will open up play Friday at noon CT against the winner of Thursday's game between No. 8 Seed Florida and No. 9 seed Mississippi State.
"I feel like I can go to Nashville and win another ring," Miller said. "I think that's the biggest thing for us. I want to be known as a winning team."