GT rallies, FSU cold late in season-ending loss at ACC Tournament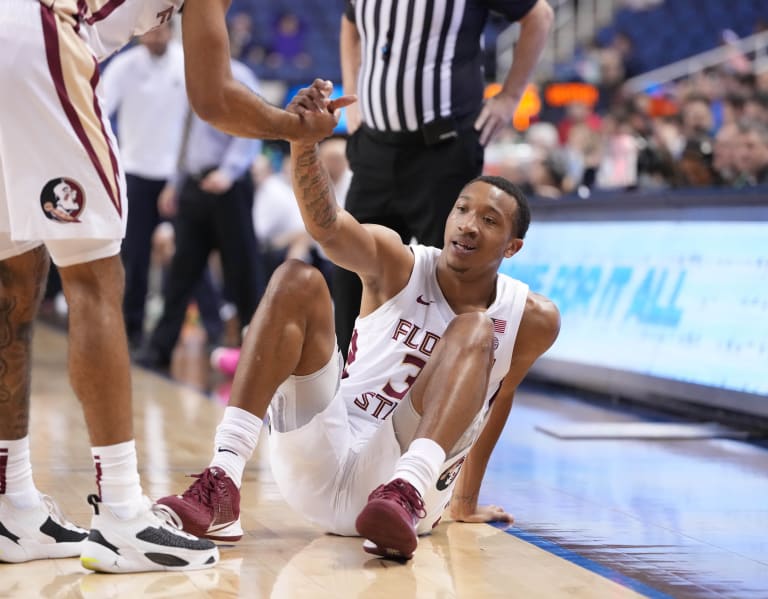 Florida State's ugliest season in 20 years came to a quick end in the ACC Tournament.
Ja'von Franklin made a free-throw attempt with .2 seconds left, after he was fouled on a drive to the basket with Darin Green Jr. called for the over-the-back call, to give GT the 61-60 lead in the first game of the ACC Tournament on Tuesday in Greensboro, N.C.
The Seminoles (9-23, 5-12 ACC) led 29-18 with 15:53 to go but the lead and the season slipped away.
FSU last fell short of the 10-win mark in a season in the 2000-01 campaign under Steve Robinson. This Seminoles team lost seven of their last eight games.
Cam Corhen had 12 points and a season-high 10 rebounds as the freshman recorded his first career double-double. Corhen had eight rebounds in the loss to Florida in November.
Miles Kelly scored 21 points for the Yellow Jackets (15-17, 7-14), who used just six players.
FSU was ice cold down the stretch, not scoring a point for the final two minutes and four seconds. The Seminoles led 60-55 on Caleb Mills' 3-pointer with 2:04 left, but GT quickly erased the deficit as Miles Kelly hit a 3-pointer and Kyle Sturdivant made a pull-up jumper with 56 seconds left.
In the final minutes, Chandler Jackson was blocked at the rim and Darin Green Jr.'s heat-check 3-pointer missed. That set up a final set for the Yellow Jackets, with Franklin driving to the bucket and picking up the foul.
Green Jr. had 12 points on 4 of 14 shooting.
FSU lost Matthew Cleveland to an ankle injury in the first half, although he returned to open the second half. Cleveland had five points in the second half. Baba Miller also suffered an ankle injury in the second half.
Coach Leonard Hamilton has said he will hit the transfer portal to land 3-4 players to complement the returning roster. The transfer portal will open after the national championship game.