Iraqi customs officials ordered to impose import ban on alcohol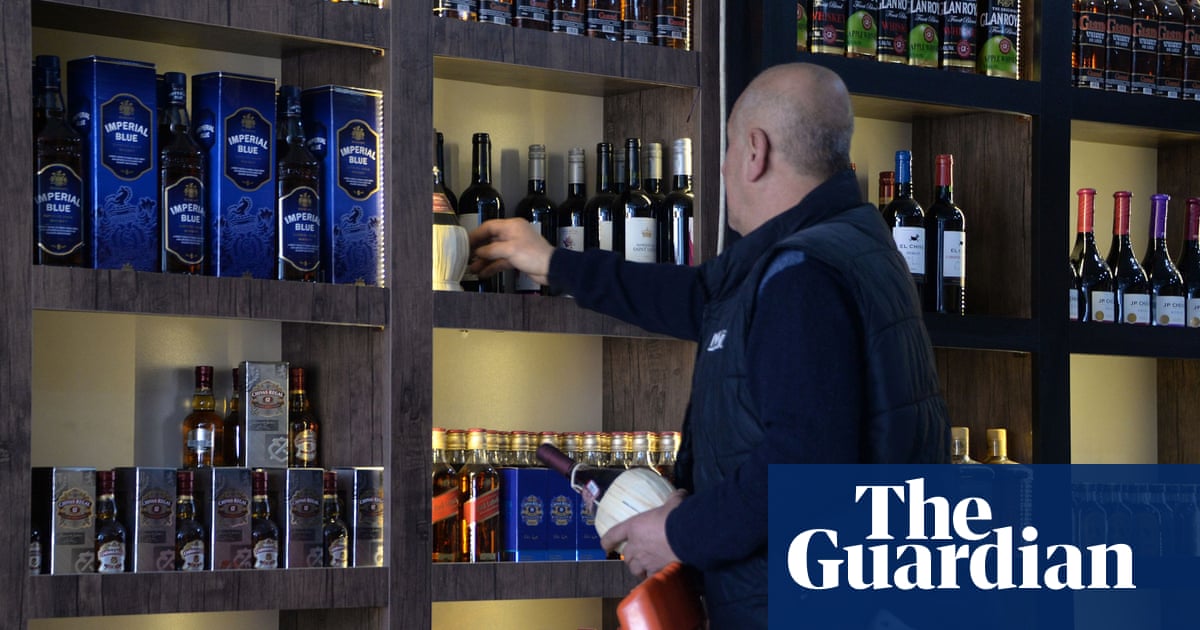 Over the past two decades of problems in Iraq, where to find a drink has never been one of them. But one of the country's most popular vices – alcohol – is again at the centre of a tussle between hardliners, who are demanding an import ban, and drinkers intent on defying them.
The latest row about whether alcohol can be served has followed a decree from a conservative cabinet minister at the weekend that ordered customs officials to impose an import ban on liquor.
The move was met with indignation by many across Iraq, where alcohol sales have boomed in recent years and where a licensed hospitality sector is enjoying a roaring trade.
Enforcing such a ban seems a difficult step in a country where drinking has become an integral part of the lives of millions and a line between conservative traditions and more liberal pastimes seems greyer than at any point since the fall of Saddam Hussein.
If recent years and current attitudes are anything to go by, even Iraq's conservative power base will find it hard to keep beer, wine and spirits from the hands of millions of customers, who have made the country one of the biggest destinations for imported alcohol in the Middle East.
But the ultra conservative Asa'ib Ahl al-Haq political bloc seems intent on pushing the move through, despite the certain blowback from all walks of Iraqi life. "Muslims drink too, you know," said Khaled Jabouri, a resident of Mansour in Baghdad. "Many of us more than our Christian friends."
In the country's Kurdish north, there seemed little inclination to follow the lead of Baghdad, even if the ban did come into effect. In the capital, Erbil, alcohol is readily available and served widely in restaurants, gaming dens and nightclubs. A Kurdish official said the Iraqi decision would be reviewed by the Kurdish parliament's cabinet, but would be unlikely to be approved.
In the Iraqi capital itself, many politicians and members of blocs opposed to the sale of alcohol are themselves regular consumers. Many of the licensed liquor shops pay protection money to the same militia groups whose leaders now appear ready to close them down.
A Christian political bloc on Monday launched a legal action to overturn the decision to impose an import ban, arguing that it disadvantaged minorities and was unconstitutional.
Yunadim Kana, the head of the al-Rafidain alliance, said: "The speaker of the parliament was forced by Islamic parties to do this last Saturday. It is a big violation for the internal system of the parliament and will have an impact on tourism and investment."
Kana estimated that up to 200,000 jobs could be affected if the move went ahead. Stefan Sami, the owner of one of Baghdad's many alcohol shops, said: "I am worried about losing my job – I have three kids. This law is a potential bomb to my livelihood – I don't know any other kind of job. My father was also working in a liquor shop and so was my grandfather.
"Liquor shops have been targeted by bombs and threats since 2003. This law is another shock to the sector. Hundreds of shops will be closed by imposing this law. A few months ago I felt the country became more open towards tourism but this takes it back into darkness."
Ismael Jaber, 25, said a crackdown on drugs, which are increasingly prevalent in Iraq, would make more sense. "They are asking us to find other ways to entertain ourselves. They are killing what remains of our freedoms," he said.
Additional reporting by Enas Ibrahim