Belarus jails Nobel peace prize-winning dissident Ales Bialiatski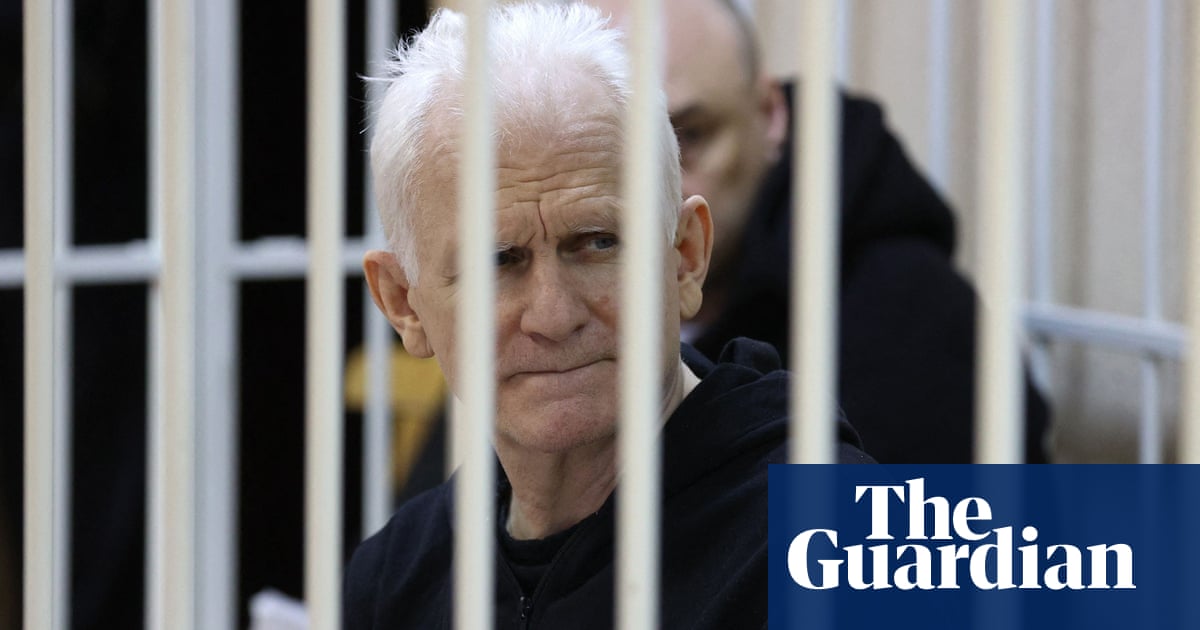 Belarus has sentenced the Nobel peace prize-winning dissident Ales Bialiatski to 10 years in prison as part of Alexander Lukashenko's purge of opponents after the 2020 pro-democracy protests against his rule.
Bialiatski, a pro-democracy activist, is the founder of Viasna, the authoritarian country's most prominent human rights group. He was detained in July last year and charged with smuggling cash into Belarus to fund his group's activities, but is widely recognised as being persecuted for his opposition to Lukashenko.
Sviatlana Tsikhanouskaya, the country's opposition leader in exile, tweeted: "The sentencing of @viasna96 human rights defenders today – including #NobelPeacePrize laureate Ales Bialiatski – is simply appalling. Ales has dedicated his life to fighting against tyranny. He is a true hero of #Belarus & will be honored long after the dictator is forgotten."
Bialiatski was sentenced alongside three other Viasna activists, the group said in a statement on Friday. Valiantsin Stefanovich, Bialiatski's deputy, was sentenced to nine years in prison. Uladzimir Labkovich, the group's lawyer, was sentenced to seven years in prison. Another activist was sentenced in absentia.
Bialiatski was awarded the Nobel peace prize alongside the Russian human rights organisation Memorial, and the Ukrainian human rights organisation Center for Civil Liberties, in October. The committee said the award was to honour champions of "peaceful coexistence" during the most tumultuous period in Europe since the second world war.
Bialiatski is the fourth person to receive the Nobel peace prize while in prison or detention, after Carl von Ossietzky of Germany in 1935, Aung San Suu Kyi of Myanmar in 1991, and Liu Xiaobo of China in 2010.