FSU's 20-point lead evaporates in second half of ACC Tournament loss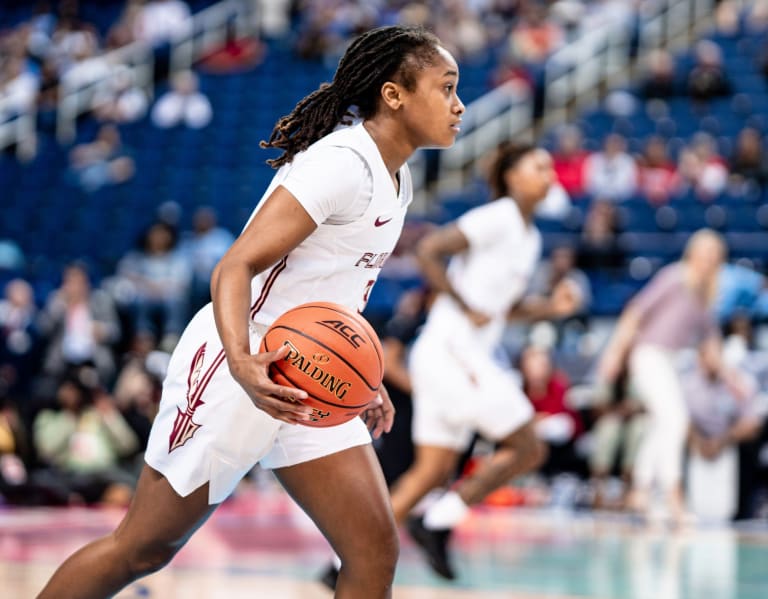 Florida State led by 18 points at the half. Even without injured star freshman Ta'Niya Latson, the lead and life was comfortable for the Seminoles in their ACC Tournament opener.
But the Seminoles' lead quickly evaporated as Jewel Spear scored all 19 of her points in the second half and Wake Forest pulled away with a 65-54 win on Thursday afternoon at Greensboro, N.C.
"This is a really tough loss," FSU coach Brooke Wyckoff said. "I thought we had a great first half defensively and that changed in the second half. We weren't able to score the ball and definitely couldn't get stops. We're going to learn from this and regroup moving forward."
The ACC rookie of the year and the league's leading scorer, Latson did not play due to an undisclosed injury. O'Mariah Gordon had eight points in the first half as the Seminoles led 34-16 at the half.
But Spear led Wake's comeback. FSU had held Spear to just 11 points in each of the regular-season wins over the Demon Deacons, but on Thursday she scored 19 on 6 of 11 shooting.
"They started the second half by just pounding it inside," Wyckoff said.
FSU shot 14 of 31 (45.2 percent) in the first half but faltered frequently and shot just 5 of 17 (29.4 percent) from the floor in the second half. And Wake ended up owning the boards 23-11 in the second half, taking a 44-34 edge for the game.
Makayla Timpson scored 14 points and pulled down nine rebounds, just missing her 14th double-double of the season. Erin Howard added 12 points, all on 3-pointers, and seven rebounds.
Gordon also finished with 12 points on 6 of 11 shooting.
Snoop Turnage returned from injury and played seven minutes, recording an assist.
Wyckoff reiterated after the game that Latson is day-to-day but did not elaborate on her injury.
"We weren't comfortable with her playing today," Wyckoff said. "We have an amazing medical team and staff around her and with us here in Greensboro. We'll just continue to move forward there and hope to have her back for the (NCAA) tournament."