Biden Won't Veto GOP Push To Overturn D.C. Criminal Code Changes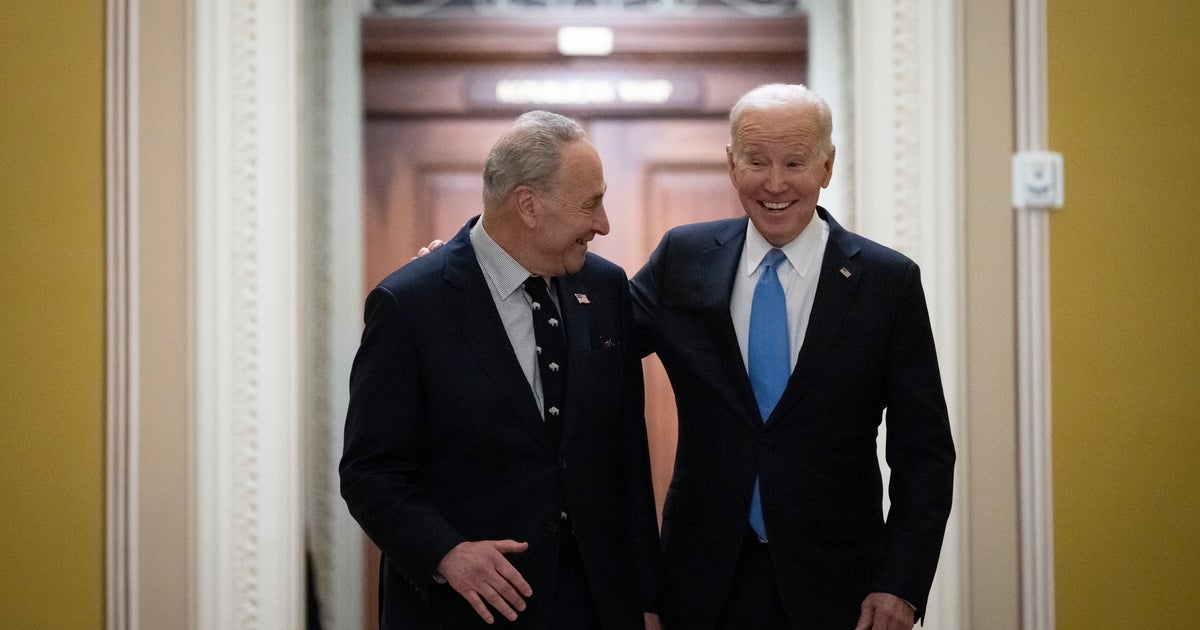 President Joe Biden told Senate Democrats on Thursday he would not veto a Republican-led effort to roll back changes to the District of Columbia's criminal code.
"He said that very clearly, and we heard that loud and clear," said Sen. Joe Manchin (D-W.Va.), the only Senate Democrat who has come out in support of the move to override the D.C. Council. "He said he will not veto. I guess he thinks it's a bridge too far."
Biden's decision not to stand in the way of the GOP's effort to oppose the council's changes — which were years in the making but have been criticized by Republicans for lowering the maximum sentences for crimes like carjacking and burglary — will likely encourage other Senate Democrats to join Manchin.
It will also infuriate supporters of D.C. statehood, who bristle at any and all efforts by the federal government to interfere in local politics. The D.C. Council passed the changes, which mirror criminal code updates in states around the country, in a unanimous vote last year.
Washington, D.C., Mayor Muriel Bowser vetoed the changes in January, only for the council to override the veto. Bowser has said she does not want Congress to interfere with local laws.
The House has already voted to block the D.C. Council's proposed changes, with 31 Democrats joining every House Republican in voting to override the council.
"Today's move to overturn our laws is not about making the District safer or more just," D.C. Attorney General Brian Schwalb, a supporter of the changes, said after the House vote. "Today's actions are political grandstanding and highlight the urgent need for D.C. statehood."
This is a developing story. Please check back for updates.