Matchup preview: Pitt takes on Notre Dame in late season battle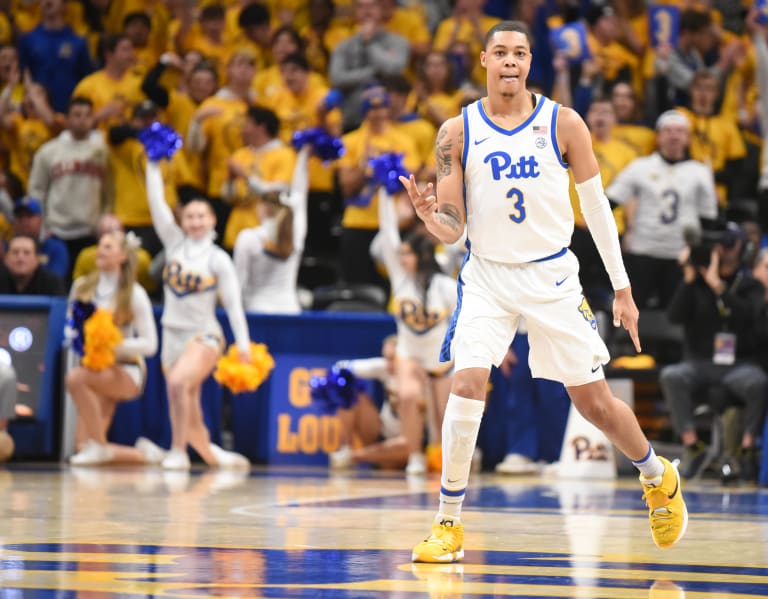 There are just two games left and the Pitt Panthers control their own destiny. It starts tonight at Notre Dame with the Panthers finishing out the regular season with a pair of games on the road. Despite being an experienced team, the Irish are just 10-19 overall and 2-16 in conference play. Mike Brey starts four seniors and are coming off of a 24-11 season that saw them go 15-5 in the ACC. They made the NCAA Tournament and lost in the second round. There were high expectations coming off of that season, but this year has been a nightmare.
In addition to the tough season, rumors had been swirling about Mike Brey's run coming to an end at Notre Dame. He has refuted those reports and insists that he wanted to stay but there has been a lot of smoke. Some are even concluding that Brey could return home and take over at Georgetown. It remains to be seen what happens once the season ends, but this is the type of year that could prompt some uncomfortable changes.
Overall. Brey has been really good at Notre Dame. They own the overall series against Pitt 28-20 and have dominated recently. Even some of Pitt's best teams through the years have struggled in South Bend. This is a team and program that typically shoots the three well. They have made 254 on the season and have four players that have made 40 or more. It is a perimeter oriented team with some length in the back court. There are four Irish averaging double figures and it is a balanced group. With that being said, they really struggle defensively and do not have a true point guard. Somehow the parts don't seem to add up in this scenario this season, as Notre Dame has lost their last seven straight and 11 of 12. This is a game that is scary given the location and history of the matchup, but this year's version may be the exception.
Let's meet the Irish and see how they match up against the first place Panthers.
Trey Wertz vs. Nelly Cummings
Wertz is a transfer out of Santa Clara transfer who posted nice averages in his first two seasons there (12.2 and 11.9), but has struggled in the ACC. The 6'5″ guard has great size but is playing out of position. At Notre Dame, he has averaged 8.3 in his first year, four points last season and now back up to 8.4 points a game in 2022-23. The rest of his stat line is 2.9 rebounds and 3.2 assists on 38% shooting from the floor and 33% from three. On the season, he has made 42 threes, so you have to respect him from deep even though the percentage isn't great. Wertz has reached double figures 10 times this season, which includes the last two games. He is a big body that has had flashes, but has struggled to consistently produce. Nelly CUmmings seemed to be struggling with a minor injury just a week or so ago. Since then, he has responded in a big way and is a major reason this team has overtaken first place again. Timely shot and decision making is what he does best. Cummings only goal in returning home to Pittsburgh was to win, and he has done that at the highest level throughout the entire season.
Advantage: Pitt
Cormac Ryan vs. Jamarius Burton
Ryan is another 6'5″ senior coming from the West Coast. He spent his first season at Stanford, where he averaged a very solid line of 8.7 points, 3.5 rebounds, and 1.9 assists. Since that season, he moved to the ACC and has been solid and consistent. after averaging 9 points his first two years in South Bend before upping that to 11.6 this season. It is his first season averaging double figures and it mostly stems from his improved outside shot. He leads the team with 57 three pointers made and is 36% from deep. This season, he has reached double figures 18 times and that includes a 23-point effort against Michigan State. The key for Pitt here is to force Ryan to put the ball on the floor and rush his outside shots from discomfort. Jamarius Burton should be primed for a big game here, as the Irish don't have anyone that can consistently contain him off the dribble, that is if he is healthy and the knees are good, which may not be the case right now. Still, even if not 100%, Burton is able to control the game and almost produce triple double-like efforts in a more passive role.
Advantage: Pitt
Dane Goodwin vs. Greg Elliott
This matchup is all about experience here. Goodwin is a 6'6″ senior who has played in 155 games for Notre Dame and has four seasons of double digit scoring to his resume. In his final season. Goodwin is averaging 11.7 points, 5.1 rebounds, and 2.1 assists. He also has 42 made threes on the year and is 39% from beyond the arc. Goodwin is also a sneaky good athlete with plenty of bounce. He can surprise you at any time and is even a good shot blocker from the wing. He is one of the main leaders of this team and has 19 double figure efforts this season. Mike Brey has counted on him as a foundation piece for a long time in South Bend. Greg Elliott is just as experienced and has been on fire recently. After struggling mightily in the first half against Syracuse, he basically played perfect basketball the rest of the way. Not only did he go off from three, but he also handled the ball well against the press late and helped put the game away with decision making. His play going forward will be so critical to the team's success in March.
Advantage: Notre Dame
Ven-Allen Lubin vs. Blake Hinson
Lubin is the lone freshman in the starting lineup and the 6'8″ forward enters the ACC from Orlando. Thrust into action early, he has been solid enough with posting 6.6 points and 4.5 rebounds. He is shooting 60% from the floor as a power player with no perimeter production. He is 1-for-11 from three on the season and does not venture there much now. He only has eight double figure scoring games this season, but did produce 19 points and 8 rebounds against Wake Forest. He is the weakest free throw shooter amongst the group at 68%, which is something to keep in mind. Blake Hinson's performance against Syracuse was one for the ages, with 17 attempts from three in a college game. He only made six of them, but they all felt very important. Hinson has shot it much better at home so that is one concerning trend to watch without Pitt at the Pete again this season. Hinson's matchup at this spot will not turn into a three point shooting concert, but that is how the overall game could go. If it does materialize like that, Hinson needs to shoot it more efficiently at a road venue and win this matchup convincingly.
Advantage: Pitt
Nate Laszewski vs. Federiko Federiko
Laszewski is similarly experienced to Goodwin under Brey, as the 6'10" senior has appeared in 154 college games. He is the leading scorer for Notre Dame at 14.1 per game. He also leads the team in rebounding at 7.1. What makes him unique and a difficult cover is his outside shooting ability. He is second on the team with 54 made threes, while being their best shooter at 41%. Nate is a pure face up forward that is forced to play center at times in a perimeter attack, making him a difficult cover. Federiko is a very good post defender on opposing centers, but this is not an ideal matchup for him. The further away from the rim he gets on defense, the less effective he becomes. In these types of matchups, his defensive ability is hidden a bit. Laszewski has been in double figures 18 times this season with four double doubles. Most of his scoring comes from three and face up activity so Pitt may want to go smaller and away from Federiko a little more than usual. On the flip side, Federiko can pose his own problems with his length and rim running ability. Stylistically, this is a big contrast and a difficult matchup for Pitt's center.
Advantage: Notre Dame
Bench
This Notre Dame team is quite thin on depth. They basically go seven players deep in the rotation. 6'4″ freshman JJ Starling averages 11.2 points and 2.8 rebounds on the season. They also get 8.9 points from 6'2″ senior Marcus Hammond. Both players are quality pieces but that is about it. 6'9″ junior Matt Zona was supposed to be a rotational player in the program at a minimum, but he has failed to develop. One other player that has failed to develop is 6'4″ senior Robby Carmody. Pittsburgh area basketball fans probably remember the former Mars Area standout well. His career has been beyond strange. He played about 10 minutes a game as a freshman and averaged 3.7 and 1.7. Then 13.7 minutes a sophomore with a 5.4 scoring average. That was it though, as it never progressed for him and the former local standout has only appeared in 21 total games in his career. If Notre Dame gets in foul trouble, especially inside, they are in bad shape. There is basically no depth inside and there is not a lot of opposition inside the paint from them. Pitt has an edge here with Nike Sibande and I think the twins are developing nicely. Either could be an asset here against Laszewski due to their length and ability to hang a bit on the perimeter with taller opponents.
Advantage: PittMike Brey vs. Jeff Capel
Brey's resume is impressive with 15 NCAA Tournaments with a 15-15 record in the Big Dance. The 63 year old went 99-52 at Delaware and is 482-278 at Notre Dame. Maybe there is more going on around the program than the public is aware of, but this season has been an outlier. For whatever reason, they have disappointed in a big way with an experienced group. It is quite clear that Brey is a big fan of Jeff Capel. He made some very strong comments of support in his press availability this week. This matchup is another difficult one. Brey clearly has the stronger resume overall but a lot of it is sheer number of years. When just looking at this season, Capel has done the much better job by a wide margin. If you put everything aside and look at this season, this game, and the immediate future, Capel has earned the edge right now.
Advantage: Pitt