Two-Thirds of Americans Say Biden Hasn't Accomplished Much. Can He Convince Them Otherwise?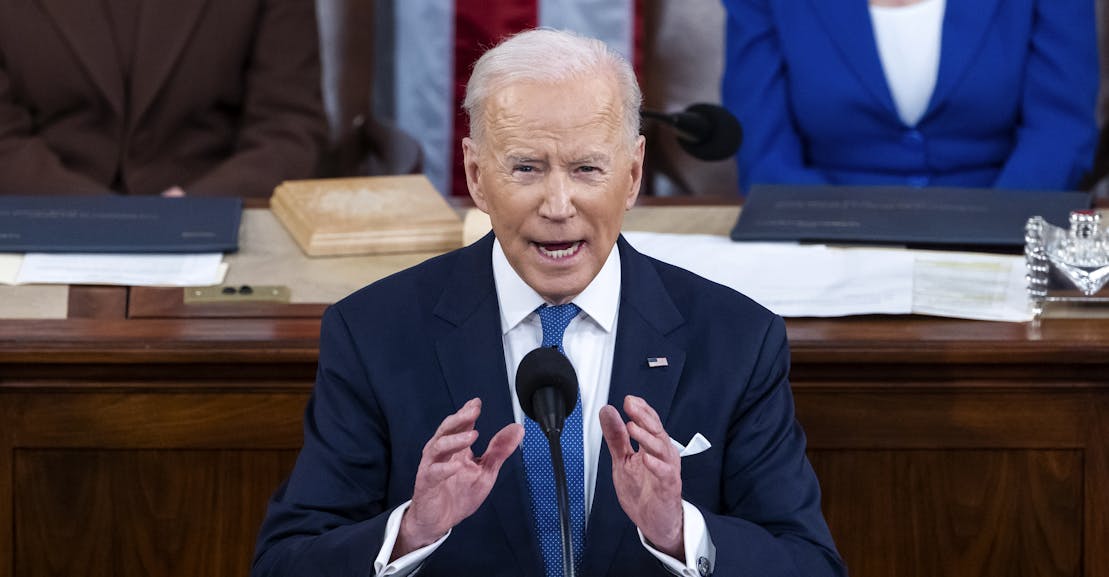 Even though this address has a broad reach compared to other presidential speeches, only around 38 million viewers watched last year's State of the Union. ("It's not the Super Bowl, but it's a heck of a lot of people," Schumer said.) Meanwhile, there are more than 258 million adults in the United States, and more than 154 million voters cast ballots in the 2020 election.
"I think President Biden tonight, and Democrats as we move forward, particularly as we implement these historical accomplishments, are going to be in conversation with the American people," House Minority Leader Hakeem Jeffries told reporters Tuesday, adding that Democrats must now "communicate effectively" with the public.
That may be a matter of meeting people where they are. When asked how Democrats could better communicate with the public, Representative Abigail Spanberger told me her focus was "talking about the issues that matter to my constituents," such as inflation and opioid addiction. "I think generally speaking, the more time we spend listening to our constituents, the more time we spend answering their questions and not telling them to put their questions should be, the better," she said.