The Nets Aren't Done Dealing, Making Another Trade With The Kings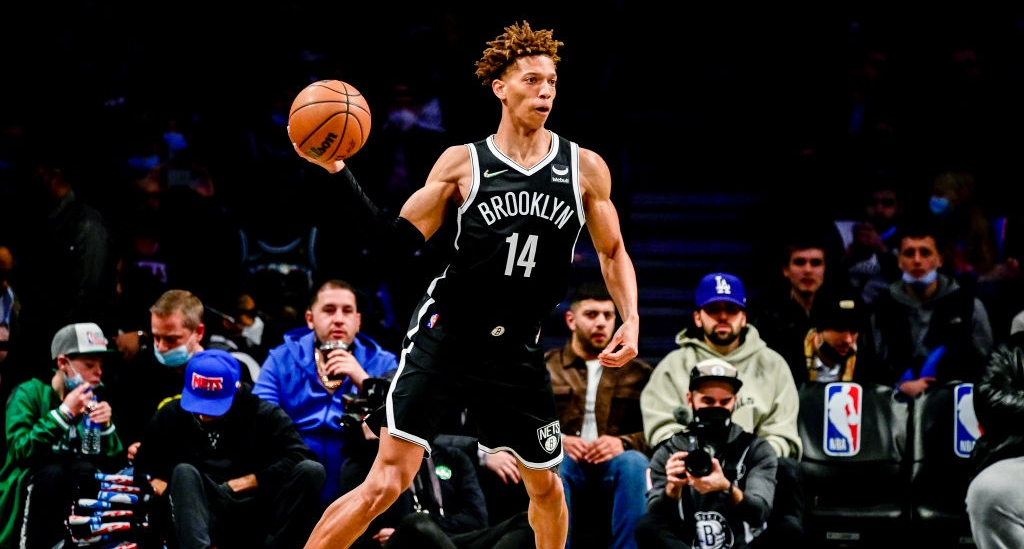 The Brooklyn Nets turned into one of the most fascinating teams in the NBA ahead of the 2023 trade deadline when Kyrie Irving requested a move late last week. They ended up making that deal happen — Irving is now a member of the Dallas Mavericks, while Brooklyn acquired a package that included Spencer Dinwiddie and Dorian Finney-Smith — but now, the question is whether or not the Nets are finished trying to adjust their roster on the fly, particularly as they hope to contend with Kevin Durant still in town.
On Tuesday afternoon, Brooklyn made its first trade in the aftermath of moving Irving. According to Shams Charania of The Athletic, second-year forward Kessler Edwards is on his way to the Sacramento Kings.
The Sacramento Kings are closing in on a deal with Brooklyn to acquire Nets forward Kessler Edwards, sources tell @TheAthletic @Stadium.

— Shams Charania (@ShamsCharania) February 7, 2023
Adrian Wojnarowski of ESPN confirmed the deal, and added that doing this will both free up a roster spot and a little bit of cash.
Nets are finalizing trade to send forward Kessler Edwards and cash to the Kings, sources tell ESPN. The Nets save a total of $8M in salary and luxury tax and open up a roster spot. Edwards still has to approve trade because he has a "one-year Bird Rights restriction" in his deal.

— Adrian Wojnarowski (@wojespn) February 7, 2023
Edwards, the No. 44 overall pick out of Pepperdine in the 2021 NBA Draft, had his moments during his year and a half in Brooklyn, as he played in 62 games across two seasons with 24 of them coming as a member of the starting lineup. While we'll have to see if the Nets have any other moves up their sleeves, at the very least, the 6'8, 215 pound forward could bring a bit of depth to the upstart Kings' wing rotation if he sticks around — Wojnarowski mentioned that he will start with their G League affiliate if he sticks around beyond the trade deadline on Thursday.