Review of UK Prevent strategy to call for more focus on Islamist terrorism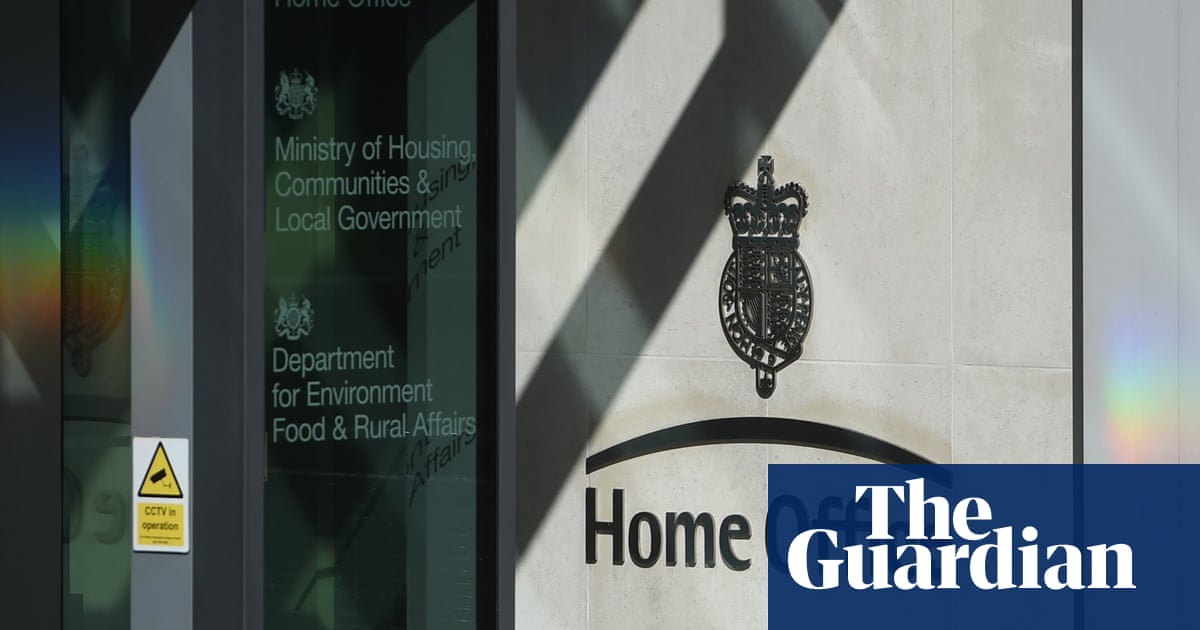 A long-awaited report on the government's counter-extremism programme is expected to call for its focus to shift more towards Islamist terrorism instead of rightwing terrorism.
Wednesday's publication of William Shawcross's review into Prevent follows months of delays caused by ministerial tussles over redactions and the language in the report, sources said.
Organisations blamed for promoting alleged extremist narratives while taking money from Prevent will be named, while the report will say they have benefited from taxpayers' money.
It is also expected to say the programme focusses too much on the mental health and "vulnerabilities" of those referred to it. Counter-terrorism officials tell the Guardian mental health has been a huge growth factor in those people reported to Prevent.
The Guardian disclosed in May that the review claimed there has been a "double standard" approach to tackling different forms of extremism, with individuals targeted for expressing mainstream rightwing views because the definition of the extreme far right had been expanded too widely, while the focus on Islamist extremism has been too narrow.
One Whitehall source with knowledge of the report said there was a concern in government that legitimate rightwing views, such as concern about the scale of immigration, could be viewed as a sign of extremism.
The number of referrals to Prevent relating to far-right extremism exceeded those for Islamist radicalisation for the first time in 2021.
Referrals for far-right threats from the Prevent programme to Channel, which provides more intensive intervention, had already outstripped Islamist radicalisation since 2020.
Prevent receives £40m to help steer people away from extremism. A review was ordered after the Guardian revealed that the terrorist who murdered Sir David Amess had been referred to the programme several years earlier, but then plotted his attack in secret.
Shawcross, an author and the former chair of the Charity Commission, was seen as a controversial choice to head the report when it was announced four years ago, leading to a boycott of his review by independent groups including Amnesty International.
He had previously said that Europe's relationship with Islam was "one of the greatest, most terrifying problems of our future. I think all European countries have vastly, very quickly growing Islamic populations."
He had also defended the use interrogation techniques, including waterboarding, that are widely regarded as torture, as well as the detention of suspected al-Qaida militants at Guantánamo Bay.
More than 450 Islamic organisations, including 350 mosques and imams, boycotted the government's review of the anti-radicalisation programme. Many did so because of Shawcross's involvement.
Since the summer of 2021, the review has been at the centre of a Cabinet tussle between Suella Braverman and Michael Gove amid a series of damaging leaks.
Shawcross blames some organisations and individuals for promoting extremist narratives, it is claimed.
The numbers of young men referred for trivial incidents had overwhelmed Prevent and left the authorities struggling to identify those who did pose a threat, the report is expected to say.
Counter-terrorism officials say that people referred to Prevent increasingly have an ideology that is hard to discern, or are just attracted to violence.
The latest official figures for Prevent show that in the year to March 2022 there were 6,406 referrals, up 30% on the previous year. This is thought to be largely due to the lifting of pandemic restrictions with most referrals – 36% – coming from education.
Most cases were sent to other services. In the end 13% – 804 cases – were adopted by the scheme known as Channel, which deals with individuals thought to be at greatest risk of committing violence.
The Home Office said: "There were more adopted cases for individuals referred for concerns related to extreme rightwing radicalisation (339; 42%) compared [with] individuals with concerns related to Islamist radicalisation (156; 19%)."