Cam Thomas Became The Second Youngest Player In NBA History With Back-To-Back 40-Point Games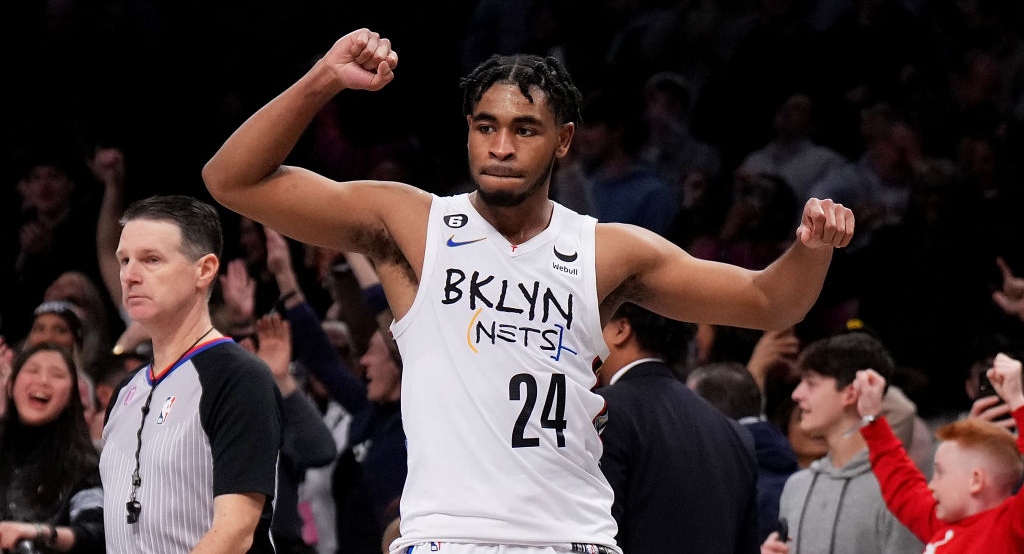 It was a busy weekend for the Brooklyn Nets, with Kyrie Irving's trade request being quickly fulfilled in the form of a deal with the Dallas Mavericks. In between the request and the completion, the Nets also played a basketball game, defeating the Washington Wizards at home, and second-year guard Cam Thomas erupted for 44 points off the bench in only 29 minutes of work. It was a highly impressive performance from Thomas, who has a well-earned reputation as a bucket-getter, and he was thrust into the starting lineup on Monday evening when the Nets took on the L.A. Clippers at Barclays Center.
With Irving gone, Kevin Durant injured, and Spencer Dinwiddie not yet available, Thomas was the primary perimeter scoring option against the Clippers and, in short, he took advantage of that freedom. In the first half, Thomas scored 22 points and converted five three-pointers.
From there, Thomas didn't slow down in the second half. In fact, he finished the night with a game-high and career-high 47 points on 15-of-29 shooting and 7-of-11 from three-point distance.
The explosion from Thomas wasn't quite enough to lead the shorthanded Nets to victory, but he did make some history. Thomas became just the fifth player in franchise history to score at least 40 points in back-to-back games.
He also joined a rather exclusive club of players who matched or exceeded points in back-to-back games across the NBA this season, and even a tighter group of players who have reached at least 44 points in two straight contests.
Players with back-to-back 40-point games this season:
Giannis 5x
Lillard 3x
Booker 2x
AD
Embiid
LeBron
Steph
Cam Thomas

— Kevin Pelton (@kpelton) February 7, 2023
List of players to score 44 or more points in two straight games this season:

Anthony Davis
Devin Booker
Cam Thomas

— Mike Vorkunov (@MikeVorkunov) February 7, 2023
Finally, the 21-year-old Thomas made rarified air as the second-youngest player NBA history to score at least 40 points in two straight games, trailing only LeBron James.
It goes without saying that Thomas probably isn't going to average more than 40 points per game in Irving's absence. There is value in Thomas's unwavering approach as a scorer, however, and his shot creation can be quite valuable for a team like Brooklyn as it navigates a transition period. If nothing else, this was quite a two-night barrage and, when Cam Thomas has his offensive arsenal cooking, it is breathtaking to consume.