House Republicans Are Planning Unhinged Investigations. Democrats Should Be Licking Their Chops.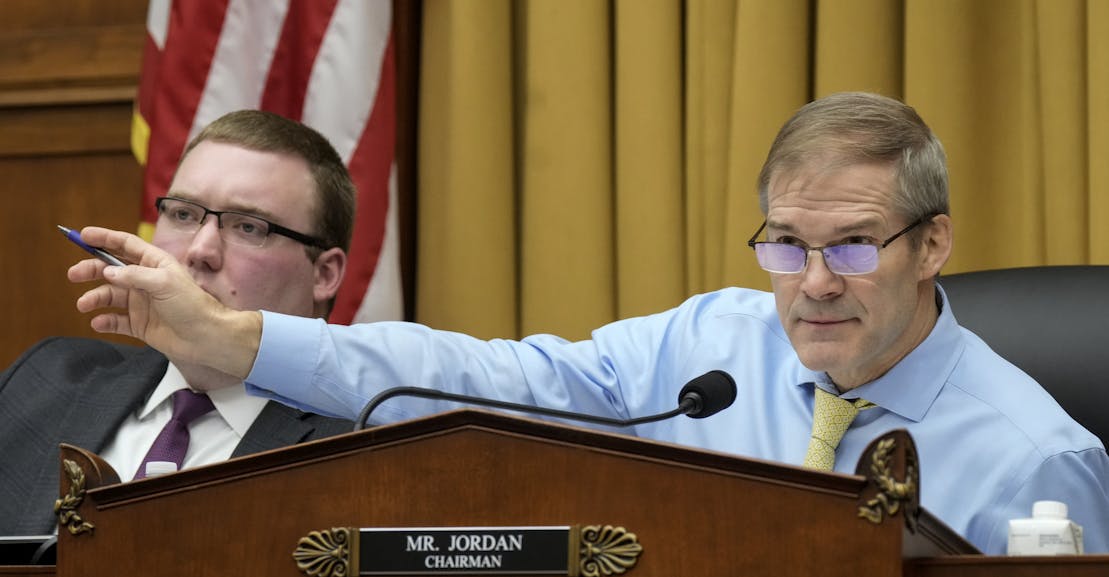 Garcia is likely to have plenty of opportunities to "take on her lies" as Marjorie Taylor Greene's allegiance with Kevin McCarthy has transformed her from a pariah to a figurehead. And the congresswoman has already brought her "Ma'am this is an Arby's" vibe to her committee work. During the Oversight Committee's first hearing of the new session, Marjorie Taylor Greene told the head of the Government Accountability Office that "in Illinois, they received $5.1 billion at an elementary school" to teach critical race theory. There is, of course, no elementary school in Illinois—or anywhere else in America—that has ever received $5.1 billion from the government to do anything, let alone teach critical race theory.
At another point in that hearing, Marjorie Taylor Greene asked the befuddled bureaucrat "how much money was given to drag queen story hour." He said he'd thought the congresswoman was asking about dry cleaning. She then claimed that a Pennsylvania community center "received $16,000 for drag queen story time from Covid cash." That, again, is just as false as it sounds. The community center has said that they never used government funding for story time and that the relief money they received was used to pay their employees. But these are the sort of fever dreams that are likely to arise during Greene's allotted five minutes. And Democrats are confident that McCarthy's elevation of the far right will only hurt his party in the long run. It's no coincidence that Marjorie Taylor Greene's 2022 opponent raised an eye-popping $15 million in a race he was always destined to lose.
Kyle Herrig, executive director of the new Congressional Integrity Project told The New Republic that Republicans are "playing to the 20 percent of Americans that are on board with the ultra-MAGA agenda and want to engage in partisan warfare. But that's not where the other 80 percent are." Herrig's claim is difficult to quantify statistically, but a Pew Research study from January did find that most Americans are worried that Republicans will spend too much time investigating Biden.