NY School Promotes Dirty Snowman as "Of Color" and Parents are Pissed
Every year we enter Black History Month slightly apprehensive because there is always one person who does entirely too much. For upstate New York parents, it was a dirty snowman. The school district shared an image of the students' work with a caption comparing it their students of color, per WRRV.
"Today's [Coxsackie Elementary] Fourth Grade Playground Fun! This snowman is just as diverse as our students!" read the caption.
The image was posted by Coxsackie-Athens Central School District in Green County. They could have just left it as Olaf instead of trying to milk their 19.5 percent minority enrollment. Black people have been compared to dirt or feces for too long to play this game. There are other ways to recognize diversity. I promise.
Parents left comments under the post denouncing the picture's caption as offensive.
Read their reactions from The New York Post:
"I don't want to be compared to a dirty snowman, a snowman w mud = a black, ethnic, diverse snowman & that's not weird to you?" commented Areona Nugent, who said she never felt comfortable when she was in the school district as a student.

"It's a lazy & thoughtless way of trying to be 'inclusive' instead of hiring more Black&/Brown staff or trying to find ways to make the Black&/Brown community more comfortable, or embrace diversity real ways, real causes of action, not just a muddy snowman & implying it's diverse …it's nonsensical & dehumanizing," she wrote in response to a screenshot of the post.

"I'm still confused as to why people are laughing because this is not funny by any means such racist overtures and they're not even hiding it and they're using a school platform to display it is even more disgusting," wrote user Anthony Brown in response to the same post.
G/O Media may get a commission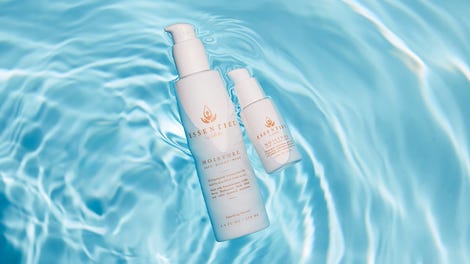 20% off
Essentiel by Adele
Skincare from head-to-toe (literally)
Essentiel by Adele is an all-purpose moisturizer, suitable for body, face, and even the under eye area.
Superintendent Randy Squier made a statement in response to the backlash explaining the word "diverse" wasn't meant to mock race but rather celebrate the differences in how all snowmen are made. Quite a dramatic DEI description for some ice if you ask me.
"The word 'diverse' was used to describe how every kid can make a snowman differently and this variety of creativity should be celebrated. When it was commented that this post could be interpreted about race the post was taken down. We want to apologize and reiterate it was never intended to be hurtful," Squier said.
Celebrities aren't the only ones who need some PR management for social media.