Novak Djokovic grateful for reception he 'could only dream of' in Melbourne opener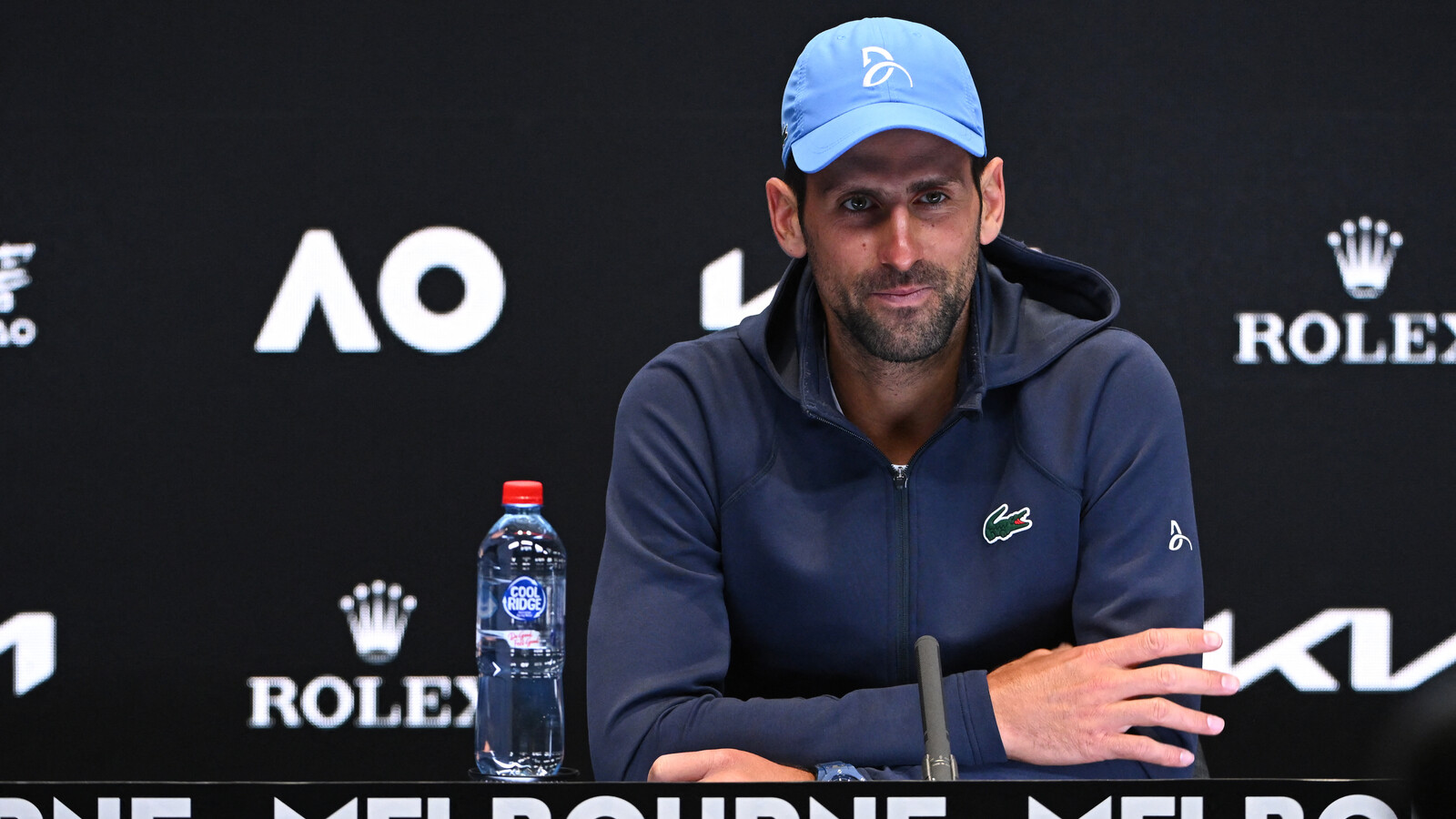 Nine-time Australian Open champion Novak Djokovic was moved by the warm reception he received in his opening match where he won a straight-set victory against Roberto Carballes Baena.
The atmosphere was electric in the Rod Laver Arena on Tuesday night as Djokovic took to his favourite court for the first time since 2021 following last year's Covid-19 vaccine scandal.
A sea of Serbian flags were waved as Djokovic cruised past Spaniard Carballes Baena 6-3, 6-4, 6-0, which marked his 22nd consecutive win at the Australian Open.
''Unbelivable atmosphere, thank you so much for staying so late,'' Djokovic told the crowd after the match.
''Thank you for giving me such a welcoming reception I could only dream of.
''I feel very happy that I'm back in Australia and back here on the court where I had the biggest success of my career, this court is the most special court in my life.
''I couldn't ask for a better start to the tournament.''
Concerns over Djokovic's left hamstring were rife prior to the tournament after he injured it in Adelaide earlier this month.
It remained strapped throughout the match but did not seem to impair the Serb who moved with his usual grace and served up an impressive 41 winners.
Djokovic admitted that his confidence is unmatched when playing in the Rod Laver Arena.
''I guess the more you win on a certain court, the more comfortable and confident you feel every next time you step on it," he added.
"That's probably one of the reasons. I've been fortunate to win a lot of matches on this court, particularly in the night sessions.
''If I have to choose one court and conditions it would be night sessions on the Rod Laver Arena all night long.''
Djokovic will now face either Enzo Couacaud or Hugo Dellien in the second round.