Laura Ingraham Accuses Biden Of Corrupt Family Business And The Irony Is Off The Charts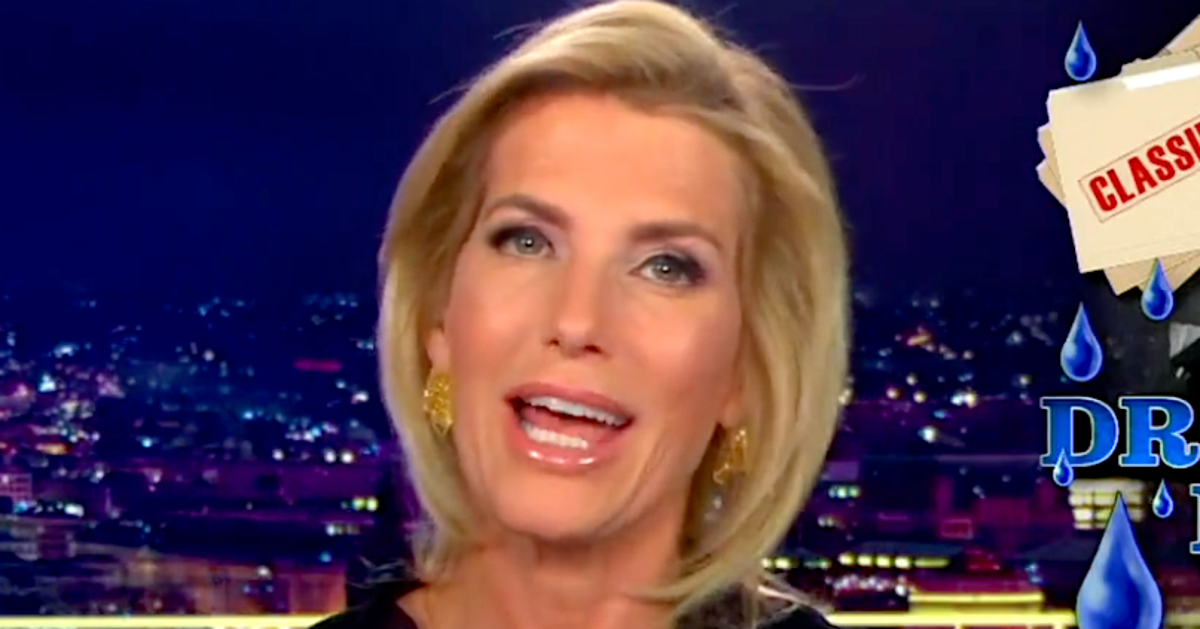 Laura Ingraham took irony to the extreme Thursday when she accused President Joe Biden of putting family business before governing, according to critics on social media. (Watch the video below.)
The Fox News host was presenting a segment about a special counsel being assigned to investigate Biden's stowing of classified documents at home and a former office when he was vice president. She accused the Department of Justice of craving an indictment of Trump for his hoarding of top-secret documents at Mar-a-Lago, but not being vigorous in its pursuit of justice with Biden. (Biden's team reported his relatively small number of documents, while Trump stonewalled government attempts to recover his trove before an FBI search.)
"If only we had a president who cared more about what was good for the country and less about how to protect his family's corrupt business interests," Ingraham said of Biden.
People on Twitter thought Ingraham was describing previous President Donald Trump "to a T." Trump's family business was recently found guilty of fraud and other financial crimes in a 15-year scam that lined the pockets of executives to evade income taxes.
Trump wasn't personally charged, but is named, along with his three oldest children, in a $250 million lawsuit filed by the New York attorney general alleging that the Trumps and Trump Organization deliberately overvalued assets to lenders for better loan terms and lower insurance premiums.
That seemed to have slipped Ingraham's mind. But Twitter didn't forget.