Better Call Saul was robbed! The snubs and shocks of the Golden Globes
After a year in the wilderness invoked by an ethics and voting scandal, the Golden Globes returned last night. With its return came a new rigour, an unspoken promise that the nominated movies and shows would be judged solely on their merit and celebrated accordingly. Which was nonsense, obviously, because Better Call Saul didn't win anything – again.
Of all the reasons to miss Better Call Saul – and there are so very many reasons – one of them involves basic convenience. You see, as a TV writer, the existence of Better Call Saul has made articles about awards snubs incredibly easy to write.
Each year since 2015, Better Call Saul has been one of the best things on TV. And each year, every big TV awards show has done its best to pretend that it doesn't exist. This is what happened at last night's Golden Globes. Better Call Saul was up for two awards – best drama series and best TV actor, for Bob Odenkirk – and walked away with neither. As a tweet this morning noted , this amounts to a grand total of six Golden Globe nominations, 46 Emmy nominations and zero wins.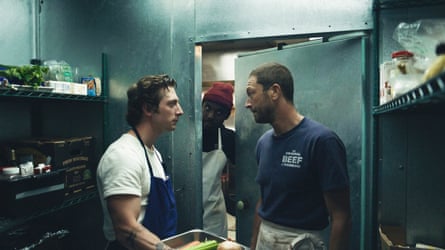 The final season of Better Call Saul is one of the greatest achievements in the history of TV. It dipped and weaved, defying our expectations while also giving us exactly what we wanted. A prequel with the power to surprise. A finale with such emotional heft that it may never be topped. And it was beaten by House of the Dragon, a sludgy, sporadically careless spinoff that exists largely as subscriber bait.
Similarly, Odenkirk effectively played three characters in the final run of Better Call Saul: Jimmy McGill, Saul Goodman and Gene Takovic. It was a masterclass of subtlety and nuance. And yet he was beaten by Yellowstone's Kevin Costner, whose performance was so one-note that you suspect the man needed a team of technicians laden with ropes and pulleys just to change his facial expression. I should also make the point that Rhea Seehorn acted the socks off everyone in the best TV actress category, including its winner, Zendaya, but wasn't even nominated.
So, Better Call Saul was robbed. That's the easy bit done. The rest of the television categories aren't quite as cut and dried, however. As Benjamin Lee said on the live blog, plenty of other shows went home empty-handed last night despite multiple nominations. The teams behind The Crown, Hacks, Wednesday, Only Murders in the Building and Pam and Tommy must all be waking up to varying degrees of disappointment. However, of these, only Hacks was deserving of an award.
You could argue that The Bear deserved more than its one win (Jeremy Allen White won best comedy or musical actor). The only other nomination it received was best musical or comedy, and The Bear is neither a musical nor a comedy. Next year, if FX comes to its senses and puts up season two for the drama awards, let's hope it gets the treatment it deserves.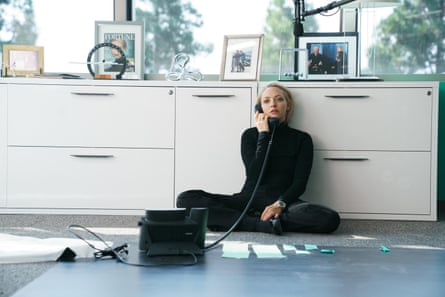 Another surprise was Evan Peters' win for the lead role in Netflix's Monster: The Jeffrey Dahmer Story. The category – best actor in a limited series or movie – was surprisingly weak, with the Hollywood Foreign Press Association, which runs the Golden Globes, doing that frustrating thing of nominating movie stars on the basis that they are movie stars. Even so, Peters' Dahmer – schlocky, fetishistic and cartoonish – didn't deserve the recognition.
Of course, surprises can also be nice. The Dropout didn't get anything like the respect it deserved this year, but Amanda Seyfried's portrayal of Elizabeth Holmes was nothing short of astonishing. This, after all, was a performance so note-perfect – so needy, so dead behind the eyes, but so human – that Jennifer Lawrence reportedly backed out of her own Holmes movie because she knew that Seyfried couldn't be bettered. Seyfried found herself in a tough category (up against Julia Roberts, Lily James, Julia Garner and Jessica Chastain), so her victory is especially sweet. This goes double for Jennifer Coolidge, whose win for The White Lotus felt like a unifying moment at the ceremony.
These are the snubs and surprises of the 2023 Golden Globes. Please join me again in September for the Emmys, when, for the final time, I will bitterly complain about Better Call Saul's criminal lack of recognition.