Entrepreneur Sarbjot Johal, 20, believed to be close to takeover of Morecambe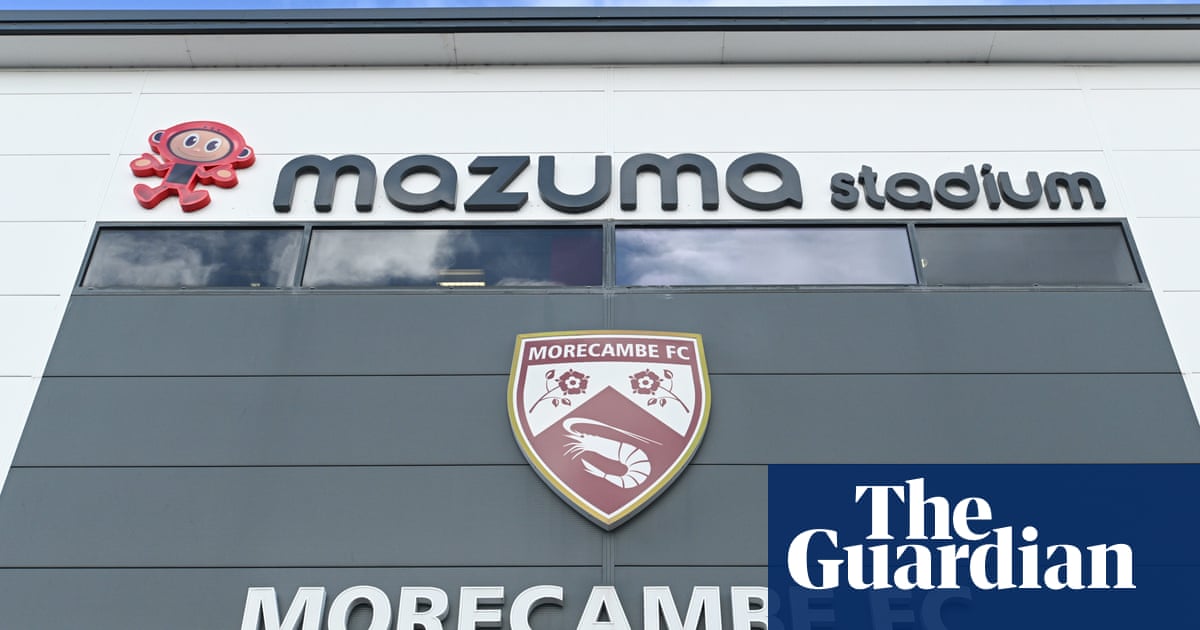 Morecambe are on the verge of a takeover with a 20-year-old entrepreneur believed to be close to striking a deal to buy the League One club.
Sarbjot Johal, who was in the directors' box for Morecambe's 5-0 home win against Burton on Saturday, on Wednesday shared reports of his imminent takeover on social media.
Johal is listed as chairman of a company called Sarb Capital, a private equity firm, since January 2022. On Companies House Johal is recorded as a director of Vitanic Limited, a company incorporated as Vitanic Group in May 2019.
Morecambe were taken over by London-based Bond Group Investments in 2018. Financial uncertainty heightened at the club when the co-owners' Colin Goldring and Jason Whittingham rugby union side Worcester Warriors entered administration in September.
In October the world heavyweight boxing champion Tyson Fury, who is based in Morecambe, said he was offered a deal to purchase the club. "I'm thinking about buying Morecambe football club, they're in League One at the moment," Fury said. "So I was thinking I invest X amount of millions in them. I own all the training facilities and the training gym, so who knows?"
Morecambe declined to comment on reports of a sale. "At this point, we are not in a position to comment as it would be inappropriate to do so," a club statement read on Wednesday. "Should any sale be completed, we will share this with supporters at the right time."
There have been other instances of clubs falling into the ownership of young entrepreneurs. In 2021, a then 23-year-old Kyril Louis-Dreyfus became a major stakeholder in Sunderland and installed himself as the youngest chairman in English football. Louis-Dreyfus's late father, Robert, previously owned Marseille until his death in 2009.
In 1990, a 19-year-old Spencer Trethewy saved Aldershot, then playing in the Football League, after agreeing a £200,000 signed affidavit. Trethewy remained on the board for three months before it became clear that he could not repay the money he had borrowed to honour the affidavit in the agreed timeline.