Live Updates: CBS News projects Warnock wins Georgia Senate runoff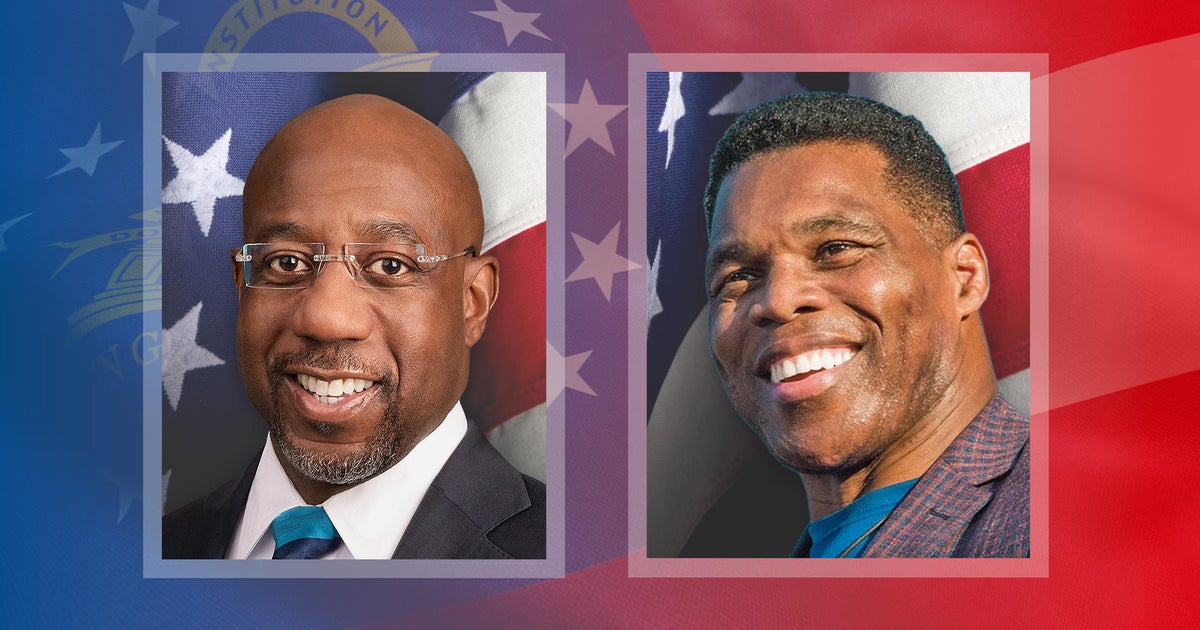 CBS News projects that incumbent Democratic Sen. Raphael Warnock wins the U.S. Senate runoff in Georgia, defeating Republican challenger Herschel Walker.
This will be Warnock's first full six-year term.
In the general election, Warnock topped Walker by over 37,000 votes, but with 49.4% of the vote, Warnock failed to cross the 50% threshold necessary to avoid a runoff.
A record-breaking number of early voters turned out in the runoff, smashing all previous records. According to Georgia Deputy Secretary of State Gabriel Sterling, over 1.8 million people voted early. Friday, the last day of early voting, was the single biggest early voting day ever, with more than 353,000 Georgians casting their ballots, according to Sterling.
Since Democrats flipped the seat in Pennsylvania and successfully defended the other seats in play in the November midterm elections, Democrats will retain control of the Senate, regardless of the outcome on Tuesday. But they will have more power if they control the chamber 51-49 since they will not have to work out a power-sharing agreement with Republicans. This will be the last election of the 2022 midterm cycle.
Walker picked up a last-minute endorsement from Florida Gov. Ron DeSantis, and former President Donald Trump held a telerally for Walker over the weekend. Walker told CBS News' Nikole Killion on Tuesday morning that he believed they would win by 100,000 votes.
Warnock spent Tuesday with canvassers in get out the vote efforts. He told CBS News' Nikole Killion that he felt the early turnout was good for his campaign and "now we're going to win this election."
According to exit polls on Election Day, voters in Georgia were split in their views of the most important qualities in a candidate: 36% said it was most important that the candidate shared their values, while 32% said a candidate's honesty and integrity were most important to them.
Ahead of the general election, Walker's campaign was rocked in October by allegations that he paid for at least one woman to have an abortion. He has denied the allegations, and national Republicans stuck by him.
Georgia played a key role in the 2020 elections, when the races for both Senate seats went into special runoff elections in January 2021, ultimately flipping both seats from Republican to Democratic. Republican incumbent Sen. David Perdue led Jon Ossoff after Election Night with 49.7% of the vote, but he ended up falling short in the runoff on Jan. 5, 2021. In the race for the other seat, Warnock led incumbent Sen. Kelly Loeffler in a 21-person race on Election Day, and he prevailed in the special election to fill the vacancy left when Sen. Johnny Isakson stepped down.
Elizabeth Campbell and Aaron Navarro contributed to this report.