U.S. Surgeon General Melts Twitter With The Worst Possible Take On Ice Cream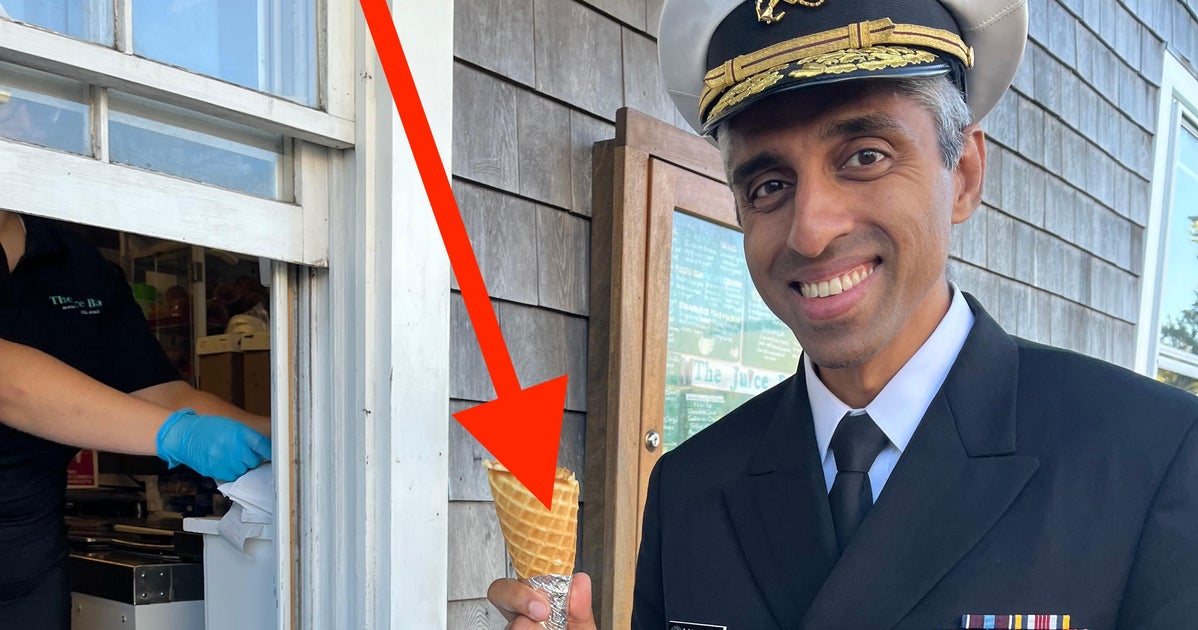 Thursday was National Ice Cream Cone Day, and at least one government official picked a truly baffling way to celebrate.
U.S. Surgeon General Vivek Murthy posted a photo of himself at an ice cream stand marking the occasion. And while people might expect the occasional finger-wagging lecture about healthy food options from a surgeon general, what they did not expect was this:
An ice cream cone without the ice cream is like pumpkin pie without the pumpkin.
Some on Twitter jokingly (or not) called for Murthy to be impeached. Others pointed out that he serves one of the most openly pro-ice cream presidents in history. But most noted that publicly accepting an ice cream cone without the ice cream ― and then bragging about it on social media ― was just plain unacceptable: